Kourend Rework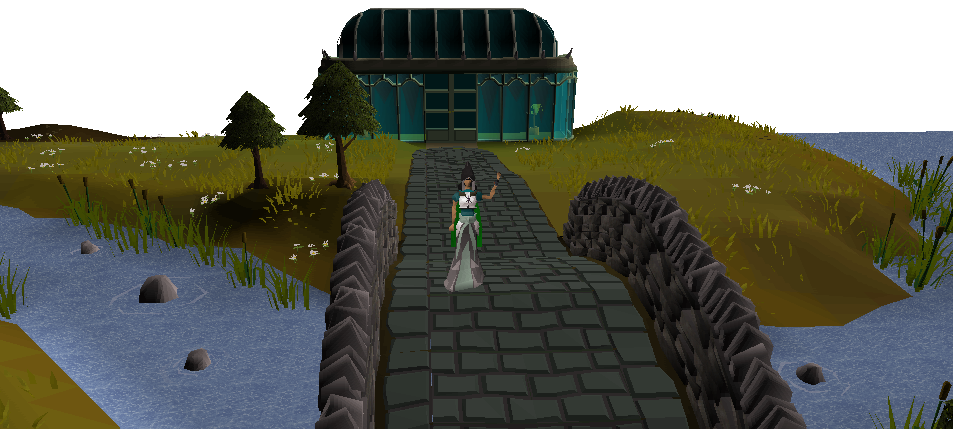 This week sees Mod West's superb Zeah rework put into game. The continent has seen a full map overhaul as well as new life in the city.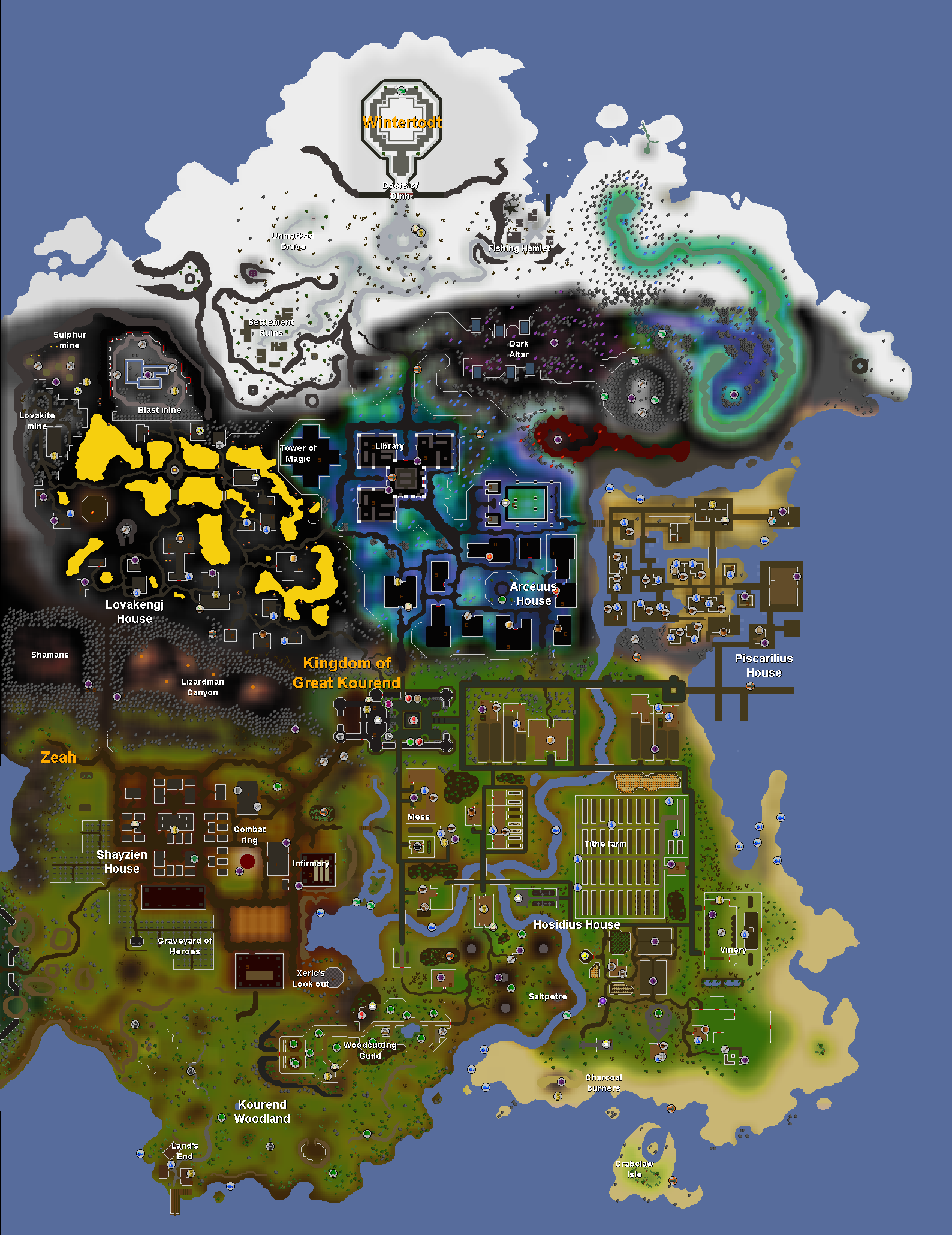 Since Zeah's release there's been a tonne of feedback from the community. Taking this on board, we're proud to release the Kourend rework. One of the key pieces of feedback we got was that you'd like a more natural looking continent.
The entire coastline of Zeah has been manually reworked, the distinct climates remain, albeit with a much more natural formation.
A river now divides the continent, flowing through Hosidius and to the north, to Piscarilius. A small island has also been added off the south east coast, where players can pay a small fee to access additional Sand Crabs to train on. These can be accessed by speaking to the man with the rowboat on the coast.
The city of Kourend has also seen a whole host of improvements, populated with more NPCs, stalls, and signs of life, the city has a much more busy feel.
The rework extends outside the great houses themselves, with a tonne of content to discover as you explore, you'll meet raving madmen, new allies and even a wise artist.

There's a vast array of sights to discover as we head towards Raids - so take a moment to go and explore the new Zeah. All teleports & activities have been refactored to work with the new map, so there's plenty of opportunities to see the sights.
There's more to see in the new Zeah than we could possibly fit in a single newspost, we encourage you to go see it for yourself!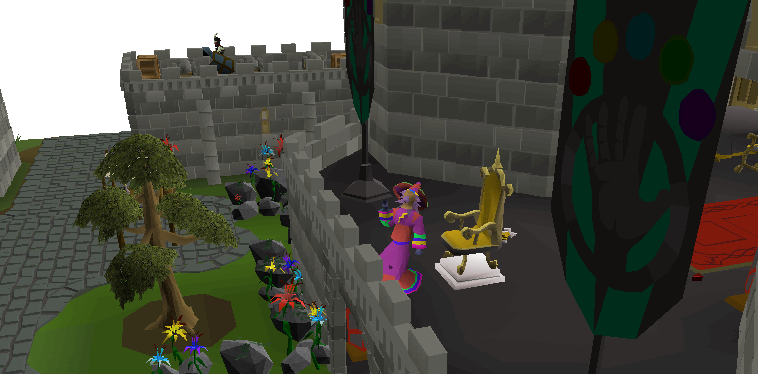 ---
In other news
The Halloween event has now been removed from the game
Skippy has been removed from all worlds except DMM worlds
The Dragon Scimitar (or)'s drop value has been updated to include the value of the kit
Whenever Venenatis was hit by a cannon, the owner got a message advising them to lure her into multi-way. This has been removed because it was coming up regardless of her actual position, and wasn't very useful for cannons anyway
Ecumenical Keys will now appear on the loot broadcast system
Stat draining messages from the Corporeal beast have been added to the chat filter
Players can no longer cast alchemy on the Lumbridge Diary Rings when using the ring's daily alchemy spells
A Poll Booth has been added to the Crafting Guild
The 'Home Teleport' spell should no longer become unavailable for the rest of your login session after looking at the old bridge in NW Morytania.
Discuss this update on our
forums
.
Mods Archie, Ash, Ghost, Jed, John C, Kieren, Mat K, Maz, Merchant, Ronan, Roq, TomH, Weath & West
The Old School Team