Adventurers, Group Ironman is just one day away! The time has finally come to forge a team and become legends in this whole new way to play Old School RuneScape!


Banner made by Killerfishy

Hey, look over here!
It looks like a group of Adventurers. Are they about to embark on their Group Ironman journey too? Lets find out a little bit more about them!
The Muscle: Someone who just loves the thrill of battle! She has precisely zero interest in skilling, but give her a boss fight and she's happy for hours! She knows she's good (far better than her team-mates) but she isn't arrogant or rude about it. She'll also wear Bronze Armour sometimes, just for the extra challenge.
The Strategist: Someone who aims to max every skill and is chasing a permanent spot on the HiScores. She's also the group's main skiller, and is very efficiency focused. She can quickly identify the weak spots in any enemy... and perhaps of her own group!
The Lone Wolf: Who doesn't love an edgy wizard? With a propensity to wander off by himself to do his own thing, he's renowned for having insane RNG and finding rare drops. How on earth does he manage it?
The Heart: A goofy, lovable giant. A lover of quests who wants to help every NPC they stumble across. The Heart has a monsterous gaming PC, but only uses it for playing Old School with his friends. He would absolutely click on a player dressed as a Wilderness lever if his friends didn't warn him.
The Leader: At the front and centre of the group. Admittedly, he spacebars through quests and can't stand achievement diaries (although he completes them for the rewards). He's great at recognising people's strengths and getting the best out of everyone.
One of our very own community artists, Killerfishy, has brought these characters to life!
Check out this awesome piece, which is the first of a four-part comic series!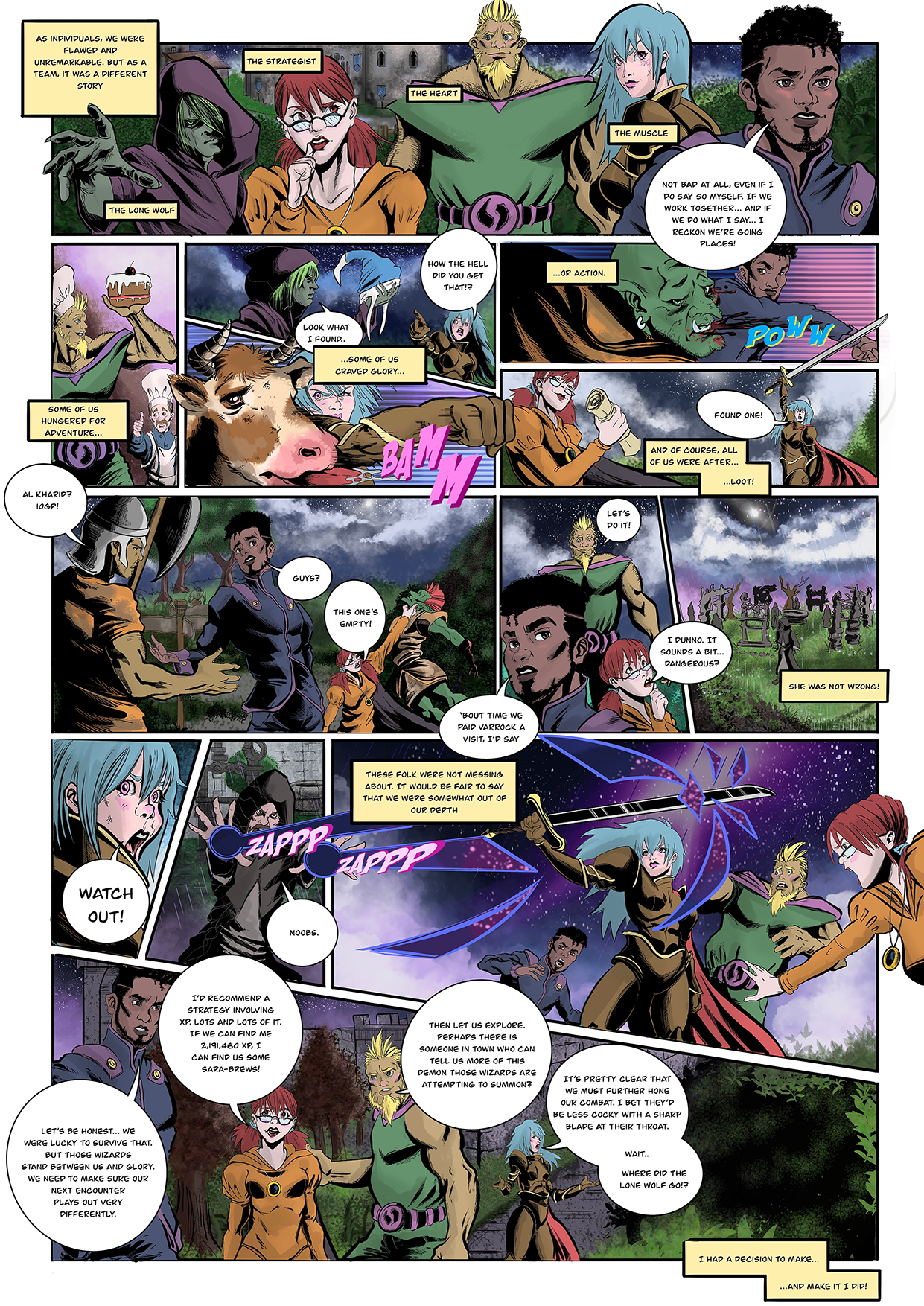 This Comic was made by Killerfishy. For the full resolution image, please click here.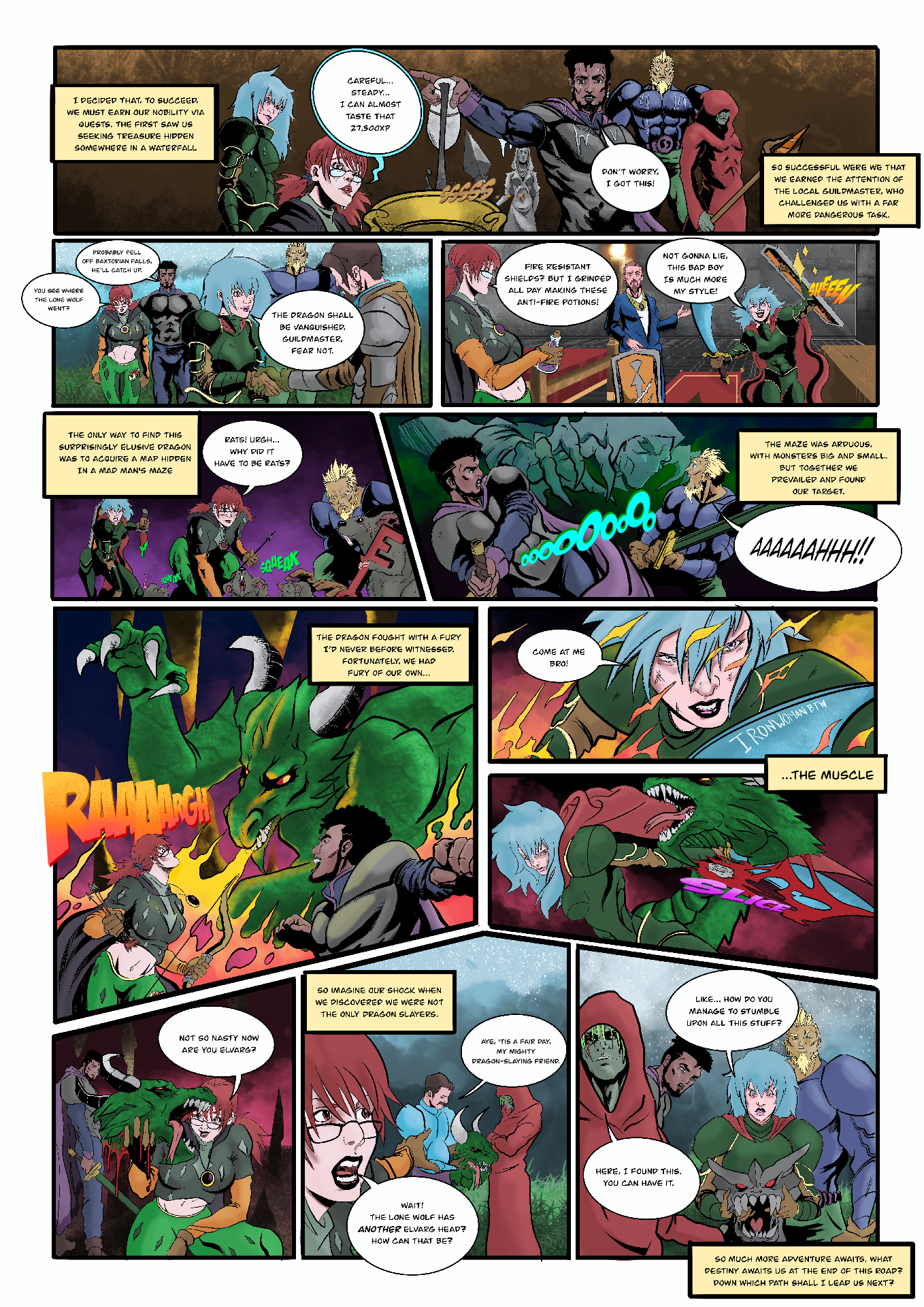 This Comic was made by Killerfishy. For the full resolution image, please click here.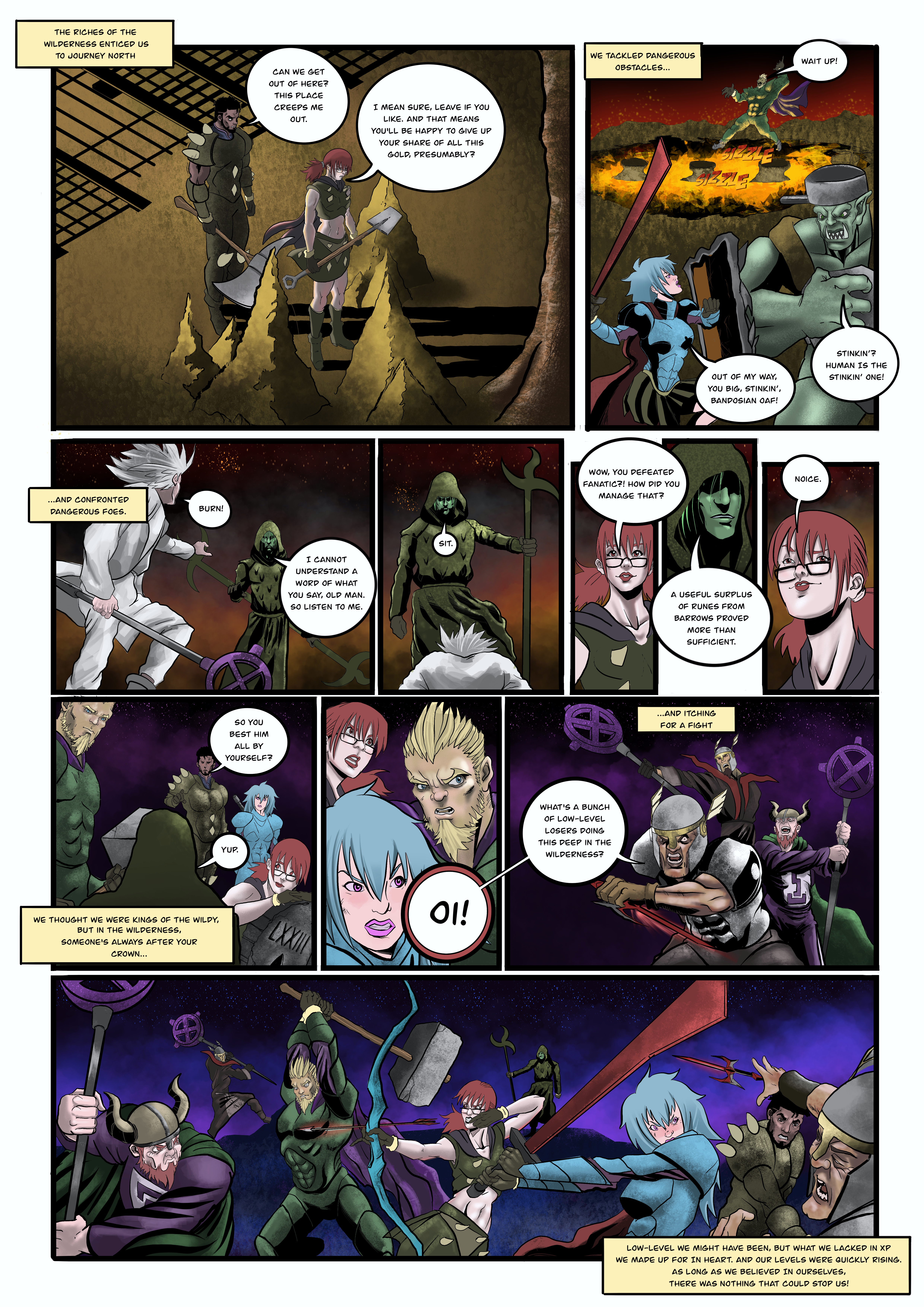 This Comic was made by Killerfishy. For the full resolution image, please click here.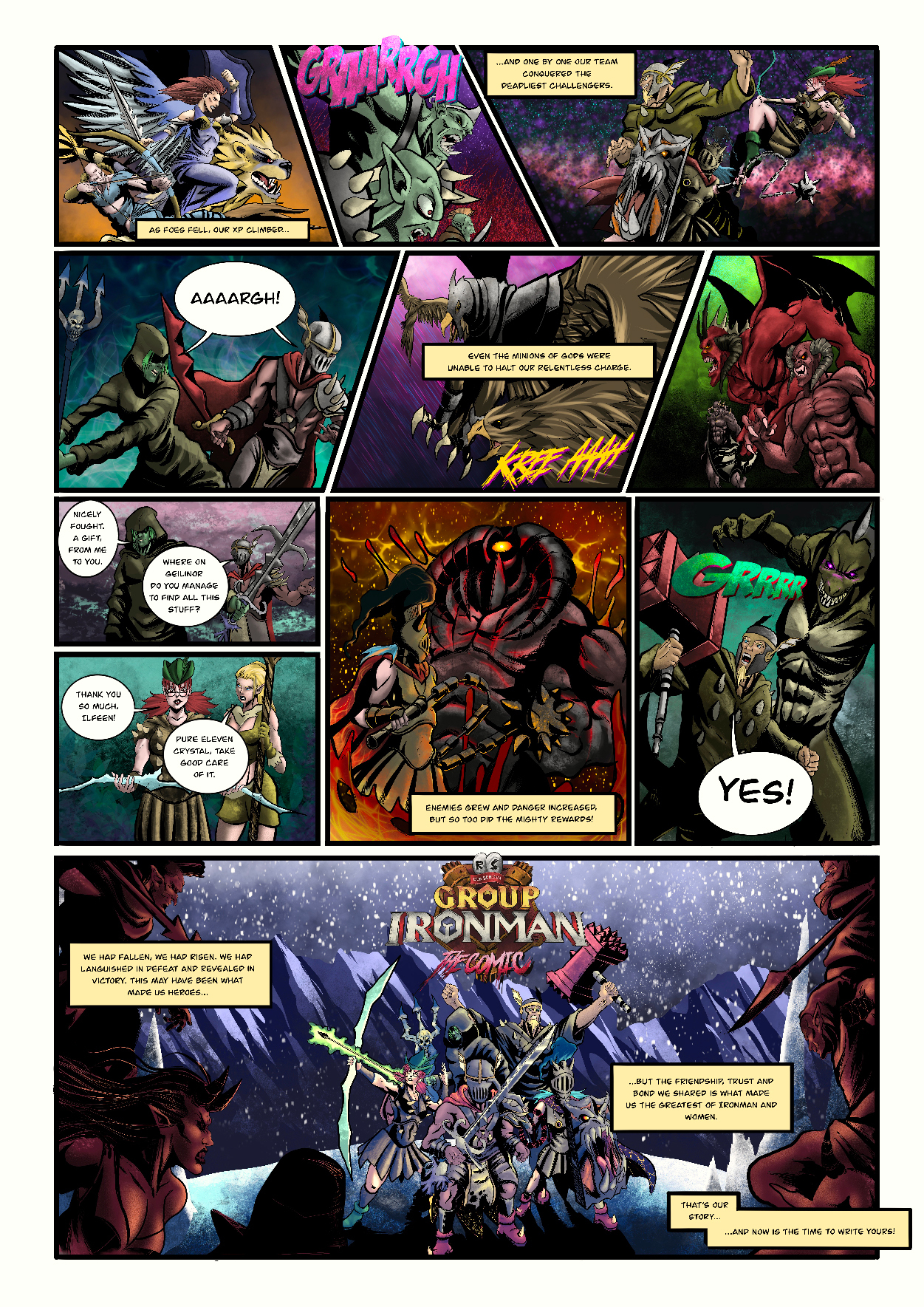 This Comic was made by Killerfishy. For the full resolution image, please click here.
Even more excitingly, the group need YOUR HELP! You must help them decide what they'll get up to next, so head over to our Twitter, Facebook, or Reddit social polls, and have your say! Got any awesome ideas? Let us know in the comments!
Also...Haven't found a group yet? Fear not! We've set up a handy LFG bot in the Official OSRS Discord to help.
The bot can set you up with similar players based on certain criteria: Timezone (NA, EU or Australian); Group Prestige (depending on if you want to raid exclusively with one group) and Group Type (Hardcore or Regular).
Here's how to use it:
If you haven't already, join the Official OSRS Discord Server.
Look for a category named 'GIM Bot' on the left side panel of the Discord - a channel called #group-finder-info can be found under this.
There will be a message in this channel from the Group Finder Bot - interact with it and you'll get a direct message. If this doesn't work, check your privacy settings to make sure they allows direct messages from server members (alternatively, it may be that the bot is handling too many requests, in which case you should try again after a couple of minutes).
Answer the three simple questions relating to your timezone, prestige preference and group type interests.
Based on your answers, you'll be assigned a role by the Group Finder Bot, granting access to the corresponding channel.
Every member of the channel will be looking for the same type of group, so feel free to advertise yourself or your group there. Roles will correspond with different timezones to make it easier for you to group up. Do make sure to let everyone know what times you're willing to play!
If you would like to change the answers to your questions, simply head back to the #group-finder-info channel to start over. You should leave the LFG channel you're currently in before restarting the questions - this can be easily done via the Group Finder Bot.

Mods Arcane, Archie, Argo, Ash, Ayiza, Banjo, Boko, Brow, Bruno, Curse, Daizong, Deagle, Dibber, Ditto, Dylan, Ed, Elena, Errol, Fed, Flippy, Gecko, Grub, Halo, Havik, Husky, Jndr, John C, Kandosii, Katies, Kieren, Kirby, Lenny, Light, Lottie, Mack, Markos, Maylea, Morty, Nasty, Nin, Oasis, Roq, Ry, Sarnie, Skylark, Sova, Squid, Steve W, Sween, Tide, Vegard, West, Wolfy & Zuko
The Old School Team