In-Game J-Mod Events!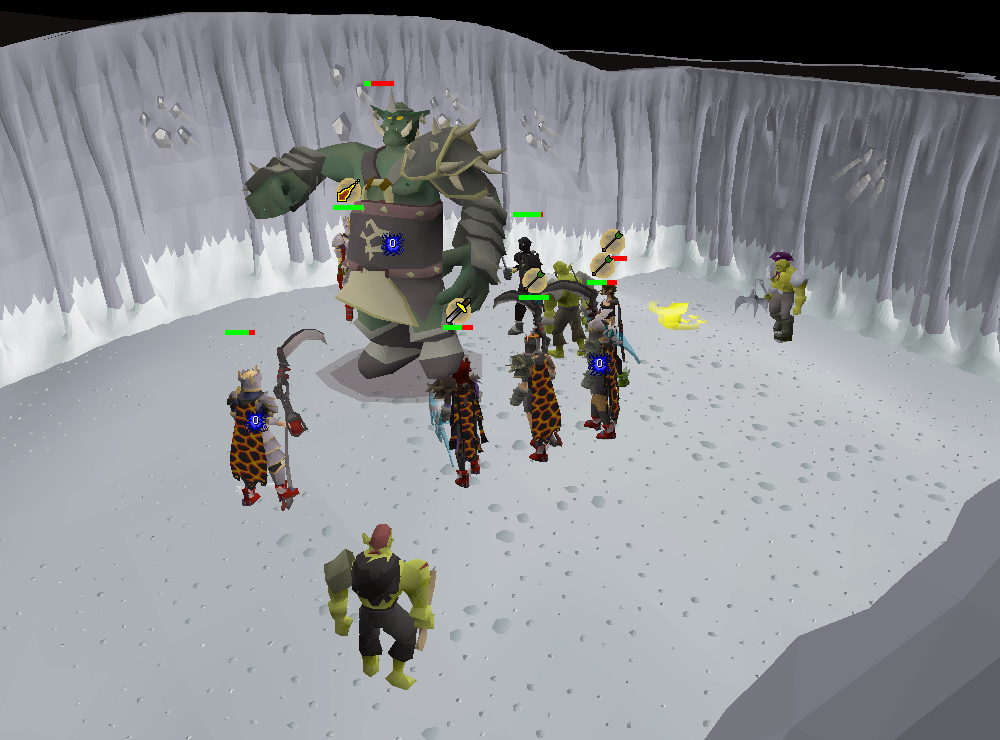 Lockdown getting you down? Never fear! Our J-Mods have organised a programme of in-game events to keep you entertained in isolation. From conga lines to boss masses, we've got a little something for everyone. So let's have a look at the lineup!
May 12th, 13:30 – 14:00 BST: Gielinor's Longest Conga Line
We're going for the record, folks! Follow the J-Mods (or, you know, whoever's in front of you) on a whirlwind tour of Gielinor. Keep your eyes open on the day for an in-game message revealing the mystery start location, and then race to be the first in line! Come on, let's do the conga!
May 15th, 11:30 – 12:00 BST: Cabbage Bombing
For too long, the world of Old School RuneScape has been coddled, protected from its cruciferous overlords… but no longer! Join your favourite J-Mods as they appease Brassica Prime in the traditional manner – by dumping as many cabbages as they can onto the ground. I'd hate to be the guy who has to clean this up…
May 19th, 18:00 – 19:00 BST: Corporeal Beast Boss Mass
Rally behind the J-Mods and take down one of Old School's toughest beasties together! Who knows, you might even get yourself an Elysian Sigil.
May 26th, 18:00 – 19:00 BST: God Wars Dungeon Boss Mass
Ah, God Wars Dungeon. Who doesn't remember their first ever Godsword drop? Well, now you can relive all those beautiful memories in the company of the J-Mods! Show your unity against Kree'arra, K'ril Tsutsaroth, Commander Zilyana and General Graardor, and maybe you'll walk away with a fancy drop or two.

As usual, you'll need ecumenical keys to enter the boss rooms – so save them for the event or turn up early and start slaying followers!

Don't forget, to enter the God Wars Dungeon you'll need to have 60 Strength or 60 Agility, and you'll also have to have partially completed the Troll Stronghold quest. Don't forget to bring your rope and climbing boots!
June 2nd and June 5th, 11:00 – 11:30 BST: Pest Control Mass
Those pesky spinners aren't going to know what's hit them in this no-holds barred beatdown featuring all your favourite J-Mods! Just don't forget the all-important rule: last one out shuts the gates!

All events will take place on World 310. We'll see you there!

You can discuss this on our official forums, the community-led 2007Scape Reddit, or the community-led OSRS Discord in the #old-school channel.
Mods Acorn, Arcane, Archie, Ash, Banjo, Boko, Bonsai, Bruno, Curse, Deagle, Ed, Errol, Fed, Flippy, Gee, Halo, Husky, John C, Kieren, Lenny, Lottie, Maylea, MikeD, Nasty, Oasis, Roq, Ry, Steve W, Sween, Tide, Vegard, Weath & West
The Old School Team