Is there a prouder moment than reaching 120 in a skill? The hours of dedication, feeling your character grow in capability, unlocking your full potential until – gasp! – there you are, handing over your coin for a shiny new Completionist Cape. They grow up so fast…
Ok, now how about we go one step further? What if you reach 120 in all skills? That's some serious commitment. It would deserve some recognition, right?
Yes, it's time to reach new heights, skillers – it's time for the Master Max Cape.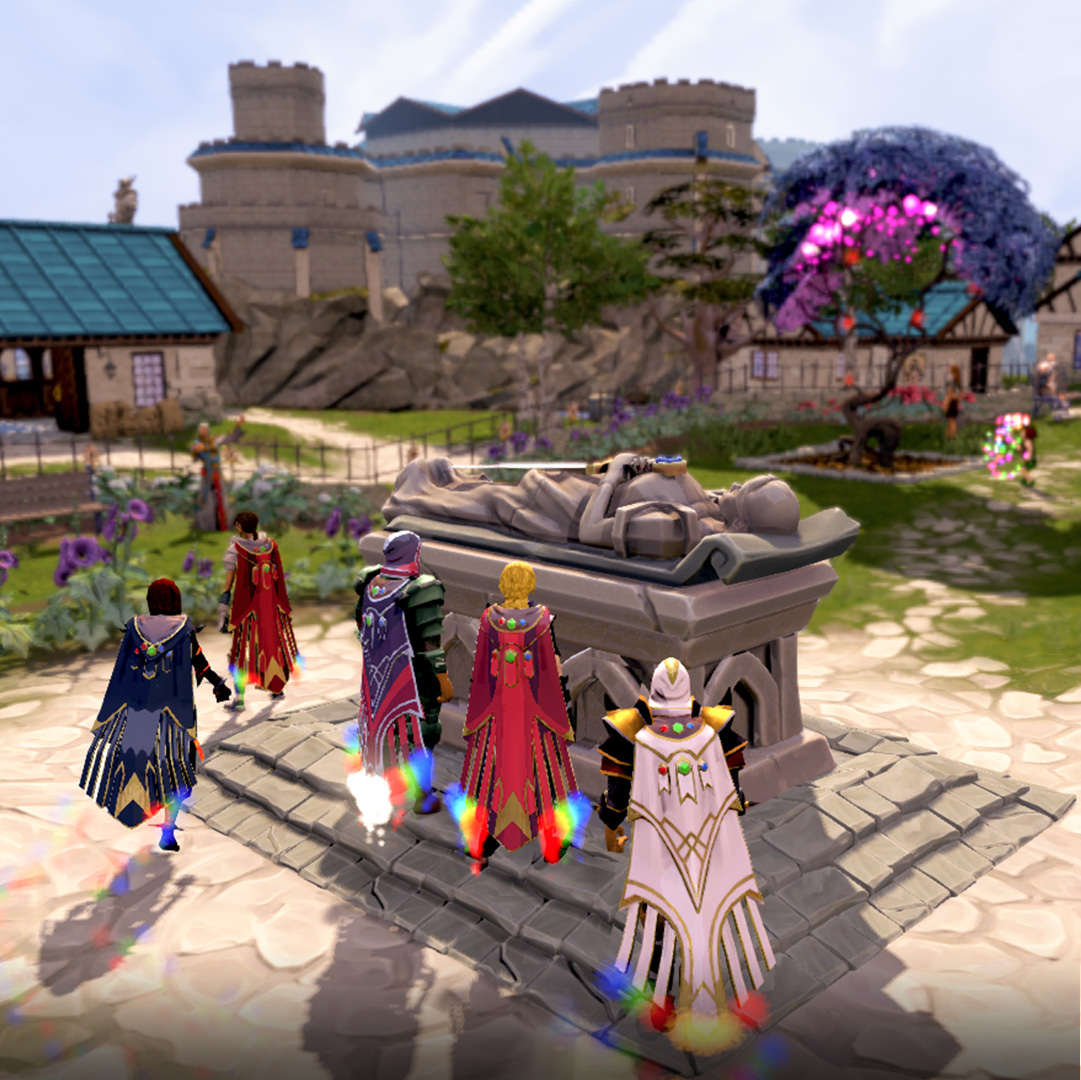 Releasing on October 3rd, this brand new cape is for adventurers who have achieved 120 in every single skill. Earn it, throw it on and prepare for much cooing admiration from your fellow 'Scapers – this is truly the cape of all capes.
Getting Your Cape
Got 120? In everything? Ok, you'll now want to head to Falador Park. There you can chat to Minerva, who stands next to the grave of her ancestor, Meira. Alongside King Raddalin, Meira was a key player in the union of the kingdoms that became Asgarnia, back in the 4th Age. For her efforts, she was gifted a spectacular cape that bore testament to her mastery of all skills during her travels throughout the kingdoms. Minerva has lived according to the creed of her family and has earned her own cape too – and now she'd like to sell one to you!
The key to this transaction is Meira's grave itself – craft a Blurite Keystone by setting Rubies, Emeralds and Sapphires into some Blurite Metal, and then pop it in the keyhole on the grave. If successful, Minerva will offer you the option to purchase the Master Max Cape!
Players who own Completionist Capes can also return to the tomb after the keystone has been applied and upgrade them to their Master variant – simply approach the tomb and use the 'admire' option.
Oh, and while you're there you might notice we've given Falador Park a bit of a graphical update! This keeps it in line with the general visual refresh from September, and should make it a place worthy of celebrating getting your Master Max Cape. Relax and take in the surroundings if you have time!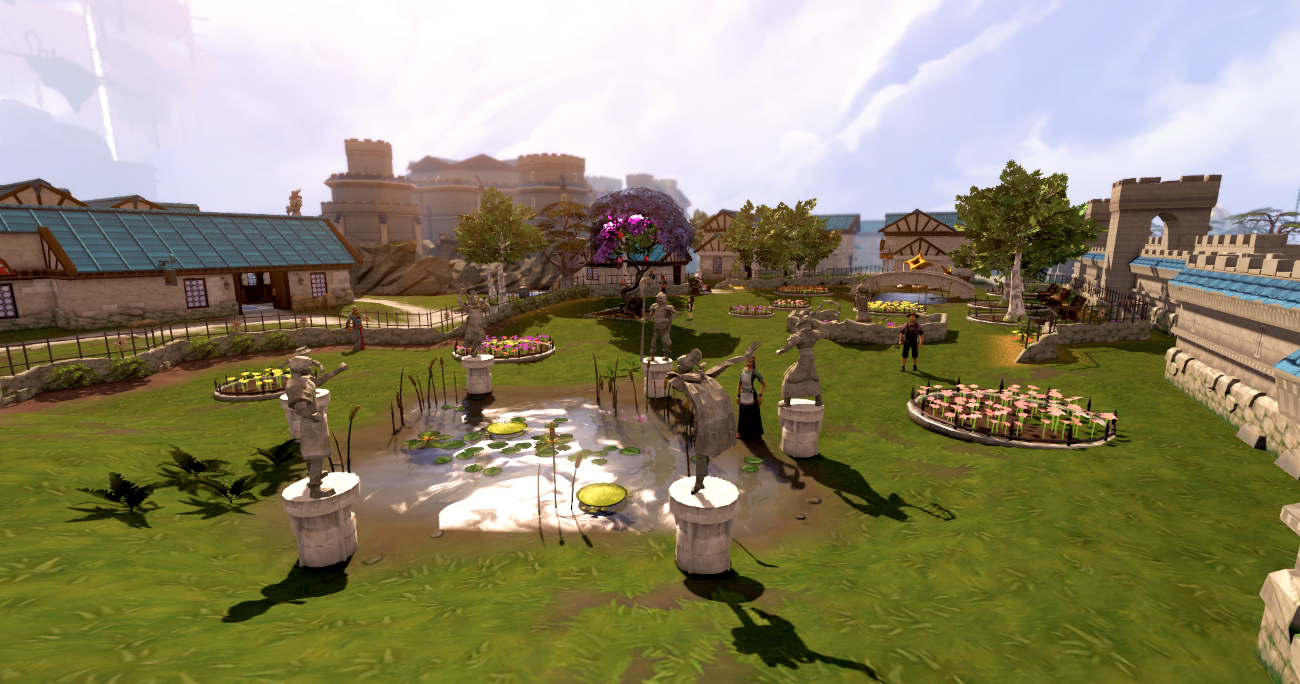 Before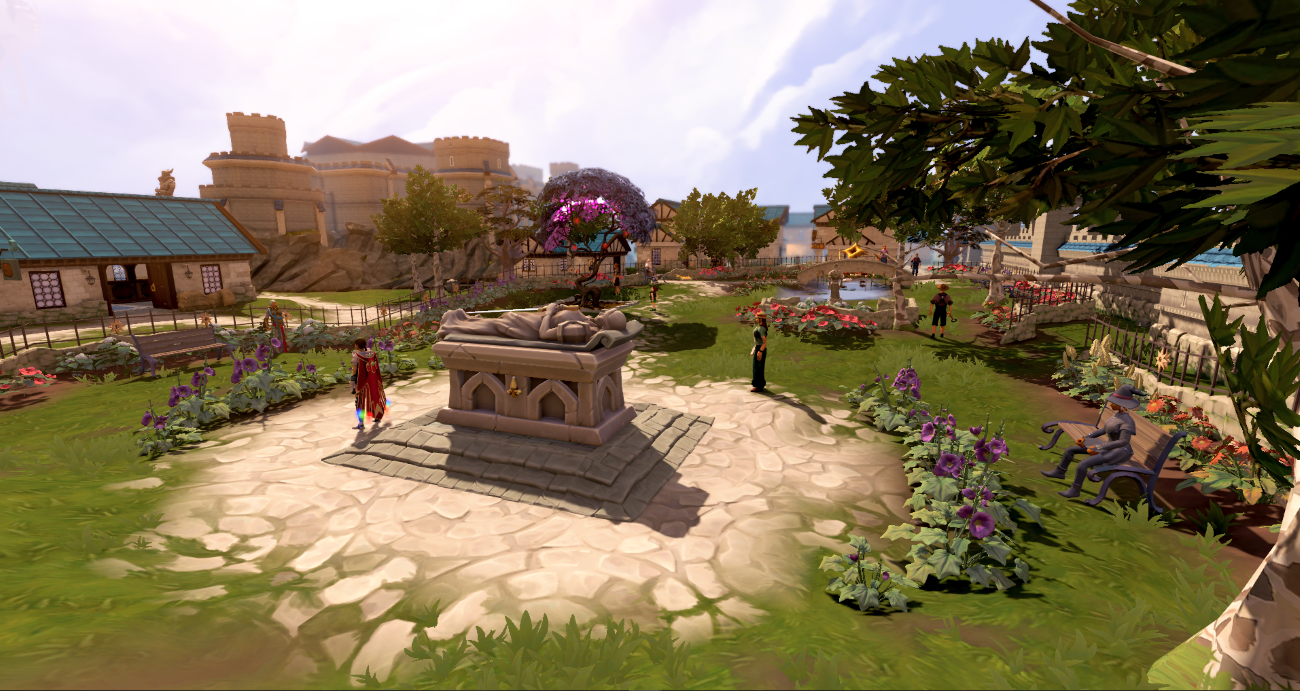 After
So, that's your Master Max Cape! We hope you are excited to get yours, or just to see other players sporting them in the wild. We know that you put so much love and dedication into mastering skills and we can't wait to see your screenshots! Strike a pose...
---
- The RuneScape Team