Hey Scapers.
I am super super excited to confirm the news many of you have been waiting for - RuneScape will officially launch on iOS and Android this summer and you can pre-register TODAY - both on iOS and Android. Not only that, but this time, we are coming with some sweet rewards for you too!
After a long journey and no small amount of effort, it feels especially great to bring RuneScape to our next platform - the world's largest gaming platform at that! This is another momentous opportunity to grow the citizenship of Gielinor, adding more beating hearts to a connected community and shared experience of millions.
RuneScape is an MMO like no other. A special living world with endless discovery that transcends entertaining pixels on a screen to a place filled with people, connections, memories and stories. It is a critical 'magic' that only you as players can bring, and with our mission to extend its reach everywhere, you can now to take your adventures with you wherever you want.
It was only six months ago when we launched on Steam, the world's largest gaming destination, and you showed the power of that community spirit in spades. The care, love and help you offered every new adventurer who came through that door was an extraordinary moment for me ľ and the results speak for themselves.
Not only did we see an initial spike of growth in RuneScape members, membership and player activity grew significantly across all our platforms over the past months. As of last week, we've hit our highest membership since 2015, and looking to break more records this year with the launch of Mobile. Together, we've ensured this 20 year old MMO we all love has so many more years in the tank, with no signs of slowing and I can't wait to evolve it in to its next greatest moments!
While this is awesome news, it's onwards and upwards - and so comes the time for us to welcome in new players once more with Mobile. Over the next couple of months, we're going to recruit as many people as we can to pre-register and get ready for our best launch day yet. Not only does pre-registering mean a huge day-one welcoming of players, but it also helps us introduce RuneScape across the globe in both the Apple App Store and Google Play - and being more visible means even more new adventurers entering our fantastical world.
With this launch, we've come prepared with a special series of rewards for everyone that we'll unlock for free based on the number of pre-registrations we manage to achieve. Check 'em out below. Hopefully, you like these treats!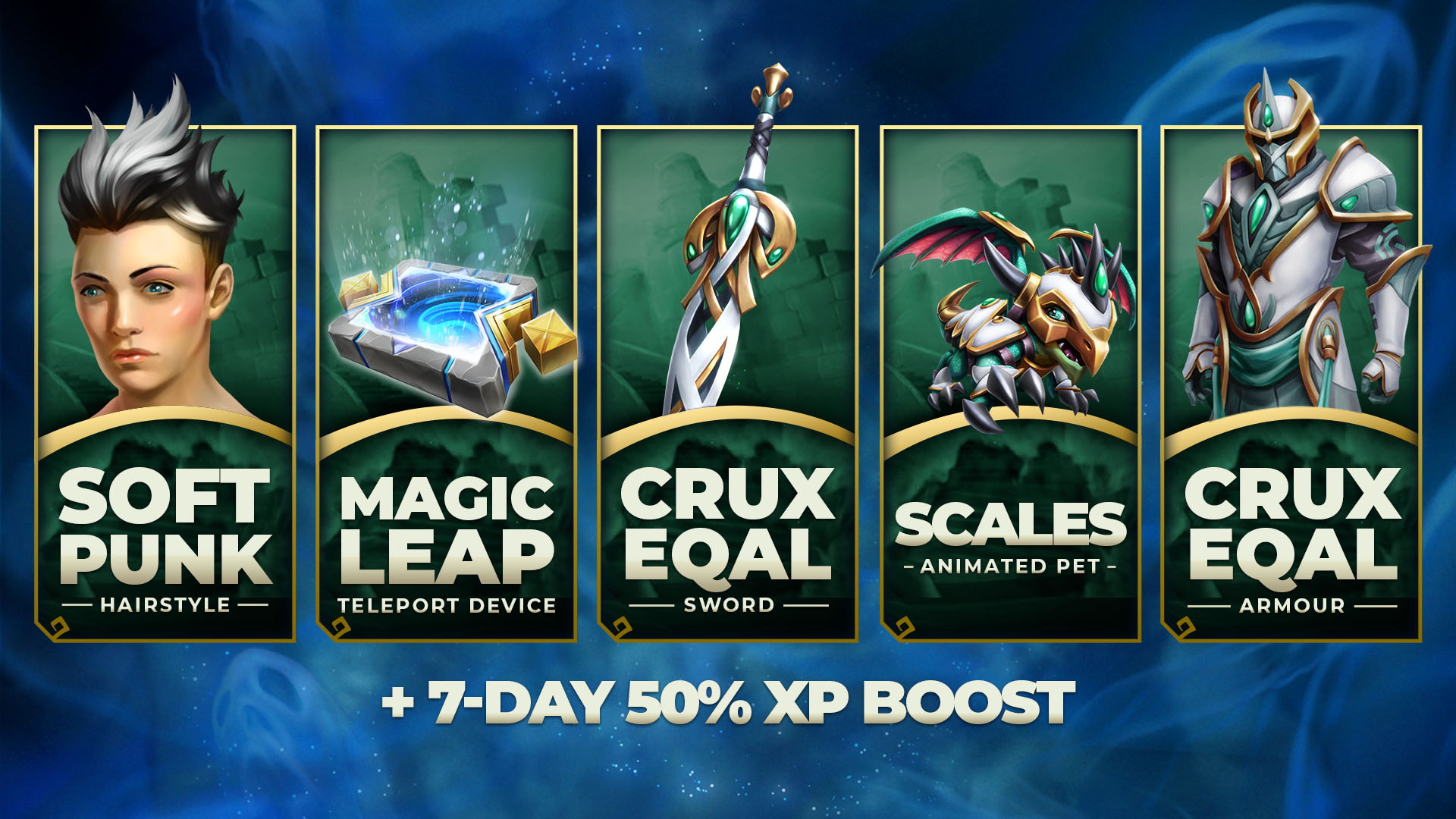 With all that said, we'd love it if you could tell your friends, family and the world why they should pre-register for RuneScape on Mobile this Summer on iOS (here) and Android (here).
I know you're going to blow this thing out of the water. Together, let's grow the world of Gielinor once more.
Mod Warden