Leagues II - Trailblazer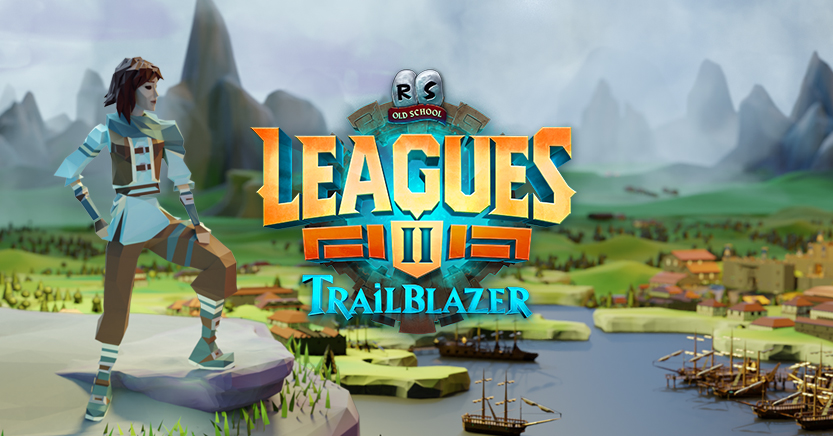 We're delighted to announce that Leagues II - Trailblazer is coming to you on Wednesday 28th October! The keen-eyed among you might also have spotted a guide to Leagues II sneaking its way across YouTube. In case you missed it, you can see the full thing below:
If you want to catch up on all things Leagues II, try these articles out for size!

Mods Acorn, Arcane, Archie, Argo, Ash, Banjo, Boko, Bonsai, Brow, Bruno, Curse, Daizong, Deagle, Ed, Elena, Errol, Fed, Flippy, Gayns, Gee, Halo, Husky, Impact, Jndr, John C, Kandosii, Kieren, Lenny, Lottie, Lyric, Mack, Maylea, MikeD, Nasty, Nin, Oasis, Roq, Ry, Sarnie, Squid, Steve W, Sween, Tide, Vegard, Weath & West
The Old School Team