This week, we've got more changes from Poll #73!

Poll #73 Update
Skull Sceptres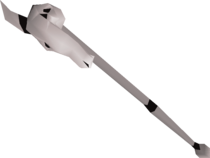 Good news, everybody! You can now use a chisel on your extra Skull Sceptre pieces to chip them down into fragments, which you can then use to charge an imbued Sceptre. The left skull half will break down into five fragments, and the rest of the pieces will break down into three. Any combined pieces will get you the fragments equal to the sum of their parts. For each completed tier of the Varrock Achievement Diary, you'll get one extra fragment for every piece you break down.  Each fragment is worth one charge.
In addition, the base number of charges you can hold on a completed Sceptre has been raised from 5 to 10. You'll get another 4 charges for each completed tier of the Varrock Achievement Diary, increasing the number of max charges to 14, 18, 22, and 26 respectively. 
Lastly, Skull Sceptres are no longer destroyed when they are dropped or when you are killed with an unprotected one in your Inventory. This means you can own more than one Sceptre at a time!
Unimbued Skull Sceptres now work like Rings of Recoil in that they all share the same charges, and when one has shattered, you'll find that the next one you use is magically back at full charge.
Multiple imbued Skull Sceptres will also share the same charges between each other, but you can only recharge them using fragments, Sceptre pieces, or whole Skull Sceptres. Just as before, they won't shatter if they run out of charges.
Because imbued and unimbued Sceptres behave so differently, you can only have one type at a time. If you imbue one Sceptre, they'll all imbue. Should you remove the authenticator, all your Sceptres will become unimbued.
Gnome Gliders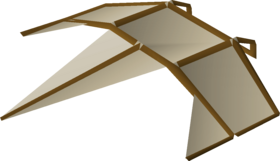 Provided you've won the Gnomes' trust in The Grand Tree quest, you'll now be able to ask your Gnome Glider pilot to take you quickly to your last destination using a new right-click option. It works just like Charter Ships!
As a note, the option won't reappear once you get to your destination. No point travelling to where you already are!
Estate Agent Options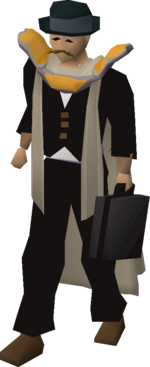 All Estate Agents now have right-click options to Relocate and Redecorate the Player Owned House, in case you're in a hurry to repaint before guests come over.
Beekeeper Outfit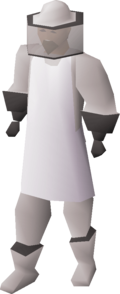 You can now get a bee-utiful set of new duds from the Beekeeper random event – so don't be stingy, help him out next time he pops up!
Keep an eye out for more changes from Poll #73 in the coming weeks.

Leagues II – Trailblazer Changes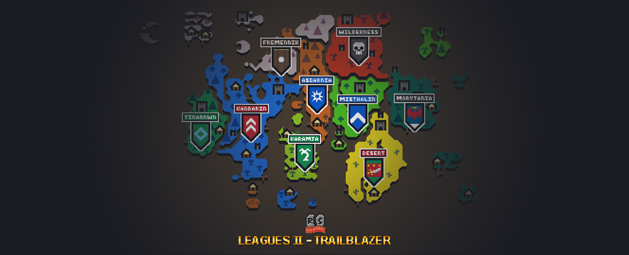 So, who's been racking up those League Points, and who's getting left in the dust? Regardless of your spot on the HiScores, the following changes to Trailblazer are well worth a look!
You can now filter your Task List by 'Unlocked', which, as you might have guessed, shows tasks in areas that you've unlocked.
The Fluid Strikes Relic will now correctly apply its damage reduction effect before capping it to your current HP, instead of applying it only if the attack won't kill you.
The Falador Shield's effect will now track every mole, instead of just the first one, when fighting the Giant Mole.
The task to make 1,000 unfinished potions with Zahur in one go will now work when the total of all potions is 1,000, not just when one specific stack has 1,000 potions in it.
The 'Restore X Prayer Points' tasks will now work with unique altars as well as the standard ones.
The delay after the 'fade to black' when entering God Wars Dungeon instances has been slightly reduced.
Fixed a typo in the Leagues interface. Sorry, Fremenniks!
The 'Multiple' area filter has been renamed 'Global', to clarify that these tasks can be completed anywhere, and do not require multiple specific areas to be unlocked.
The 'Salute in the Mess Hall' Hard clue step has been removed.
The 'Pray at the Elidnis Statuette' task is now completable.
The Volatile and Eldritch Nightmare Staves will now correctly apply the attack speed increase provided by Double Cast when their Special Attack is used.

Proposed Graphical Changes: Female Head Model
Old School RuneScape's undergone plenty of changes throughout its life, but one of the most persistent and most interesting challenges for the artists has been the female player head.
The standard head (which is currently used by every female player character in the game) was originally created by shrinking down the male one. This led to some intriguing issues, including the eyes merging in the centre of the face, leaving some flat, invisible geometry – making the mistake very clear to see. Ultimately, this was a weird accident… but it's still in the game to this very day.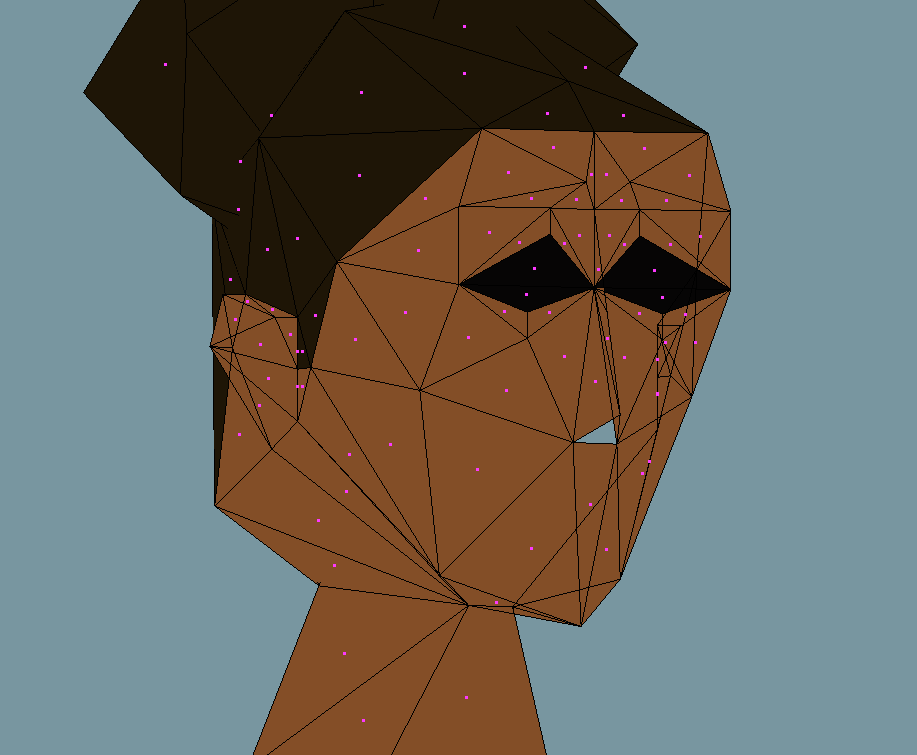 An example of separated eyes currently live in game.
We've avoided this problem on the newer NPC models by creating them with separated eyes. We've even made the change on some player-worn items, such as the Crystal Helm.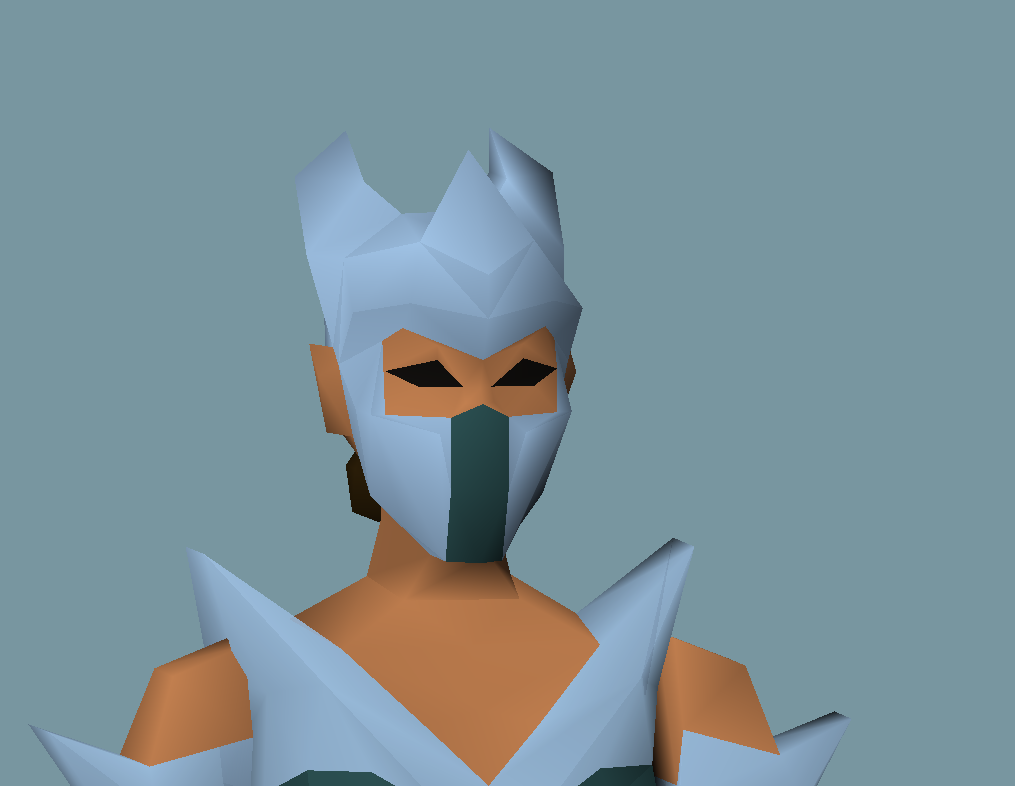 An early experimentation with player character eyes.
Since these models have had generally positive reactions, we're seriously considering making the fixed version the new standard for female characters in Old School RuneScape – but of course, we'll be working with the community to make sure this change is something you want, too.
For reference, here's how the fixed model might look in-game: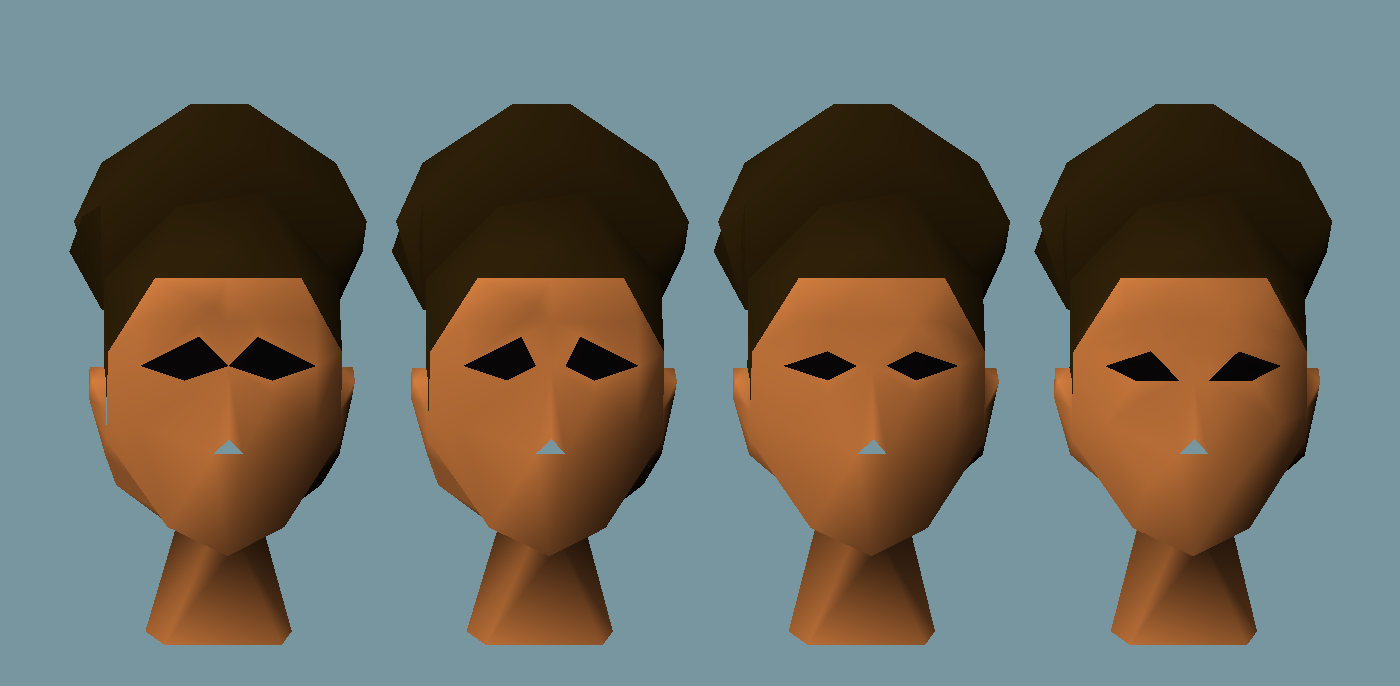 Merch Store Update: Black Friday Deals!


Here's a silver lining to the heavy cloud's of 2020: we won't have to brave the queues to get our Christmas shopping done this Black Friday! The Official Merch Store has been updated with a pair of seasonal deals.
Spend over £30 (or $50 for our friends across the pond) and you'll get a free special-edition black variant of the Armadyl Godsword Keyring. Spend over £80 (or $100) and you'll also get free tracked shipping – so no need to worry about your gifts going down the wrong chimney!

But that's not all. Celebrate in style with these special Black Friday editions of the DDS, PK Skull, and Party Hat King Black Dragon pins. There's only 199 of each, so act fast to grab one for a lucky 'scaper in your life – or, you know, yourself.
To see the full range, check the Official Merch Store page. Happy Shopping!

Golden Gnomes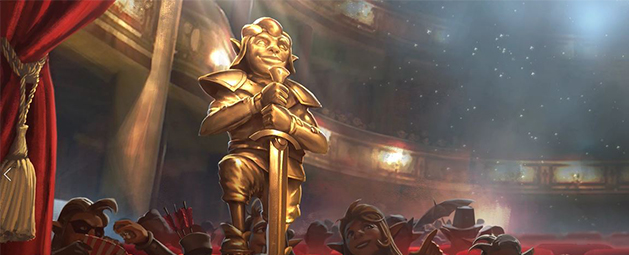 You've cast your votes - now it's time to see the winners!
The 10th Annual Golden Gnome Awards livestream will take place on Friday November 20th from 19:30 GMT. We'll be celebrating the very best of our community, from artists, to video-makers, to streamers and even musicians. This year there's also prizes for our Community Champions - the players who've gone above and beyond to make the Old School Community great. 
So don't miss out! Head to the official Jagex Twitch channel this Friday to catch all the action. Don't forget to rent a tux!

In Other News
Some of Eniola's payment notifications are now blocked by the spam filter.
Some grammar has been corrected in the Great Brain Robbery quest.
Certain minigames will now send a message prompting you to log into one of the dedicated worlds to have a better chance of finding other players to play with.
A Bank chest has been added to the lobby area of Trouble Brewing.
Some under-the-hood changes have been made to the Clan Chat systems in preparation for the Clan system which is currently in development. In addition to this, some references to "Clans" have been renamed.
EDIT:
We recently shared with you some proposals that outlined changes to how Clue Scrolls work within the Trailblazer League. We know you're keen to hear more on this. We're still going through feedback and investigating the best way to move forward but we hope to have more information to share with you very soon.

Discuss this update on our official forums, the community-led 2007Scape Reddit, or the community-led OSRS Discord in the #gameupdate channel. For reference on the above content, check out the official Wiki.
Mods Acorn, Arcane, Archie, Argo, Ash, Ayiza, Banjo, Boko, Bonsai, Brow, Bruno, Curse, Daizong, Deagle, Ed, Elena, Errol, Fed, Flippy, Gayns, Gee, Halo, Husky, Impact, Jndr, John C, Kandosii, Kieren, Lenny, Lottie, Lyric, Mack, Maylea, MikeD, Morty, Nasty, Nin, Oasis, Roq, Ry, Sarnie, Squid, Steve W, Sween, Tide, Vegard, & West
The Old School Team