It's update week, and weíve got even more Necromancy changes to help you on your journey to becoming the most powerful (good) Necromancer! Plus, our friends at Melvor Idle are celebrating a major release...
Patch Notes
Fixes and improvements in this week's game update




Necromancy - General

Changes to the Death Skulls ability:

Fixed an issue where the damage would unintentionally scale up with each bounce in certain scenarios.
Fixed an issue where hitting an immune enemy would mean all subsequent bounces dealt no damage.
Increased the retarget range from 5 to 6
Improved the projectile animation as it bounces between targets.
Improved the retargeting to prioritise non-immune enemies, then the player, before targetting an enemy thatís immune.

Ritual components can no longer revert to a locked state.
Threads of Fate and AoE Attack Changes:

Improved the targeting to prioritise non-immune before targeting an enemy that is immune.

Fixed an issue that was causing the Seren Godbow to deal less damage than intended when combined with the decimation special attack.
The Rejuvenate ability now also restores Necromancy.
The Special Attack of the T70-T90 Death Guard now correctly counts as a stun in certain scenarios (e.g. Yakamaru,Igneous TzekHaar-Hur).
Bank tabs and Bank Presets are now named separately and will no longer change when logging in with a new preset change.
Ritual components no longer randomly lose their durability border colours during rituals.
Beserk Blood Essence now works as intended with Necromancy.
Life Transfer incantation changes:

Fixed an issue where the duration of a spirit would not correctly display on the headbar when exceeding 60s
Fixed an issue where the duration would not correctly increase when exceeding 60s

Animations and materials for the Clocktower in the City of Um have been fixed. It's about time!
Pathing from out of line of sight to attack a target now starts combat correctly.
Fixed an issue where Rasial's minions were not despawning when he transitions into Phase 4.
Improved telegraphing of Rasial's Finger of Death attack in Phase 4.
The Ritual Progression bar no longer shows progression as divided by 10 in Legacy Combat Mode.
Further optimisation passes on the City of Um to improve performance while in the city.
Ahrim (during Barrows: Rise of the Six) can now be properly attacked with Necromancy while flying.
Increased drop rate of congealed blood at Gargoyles, Nechyraels, Bloodvelds and Terror dogs to reduce reliance on Ravenous Ghouls
Players can no longer utilise Abyss Runecrafting buffs to crafting with Impure Essence
Changes to the Spectral Scythe ability:

Improved the recast functionality so that the cooldown for the ability is applied on first cast.
Increased the expiration duration for recasts from 5.4s to 15s.
Improved the visibility for the expiration time with a debuff icon.
Increased the number of enemies that can be hit with recast 2 and 3 from 9 to 25.

Malignius Mortifier now has a Necromancy skill icon above their head due to the character being a key point of contact for the Necromancy skill.
A warning will now be displayed once when attempting to start a ritual with a depleted Alteration Glyph. This can be toggled off in Necromancy gameplay settings.
Pathing has been improved for sparkling Glyph and Soul Storm random events.

General

Hero Point text popups can now be toggled by going to Settings, Notifications, Content Updates and selecting the "Hero Points" option.
Content Buffs have now been disabled within the Hero Pass.
Daily Missions now award 3 Treasure Hunter Keys and 3 Large Prismatic Lamps, while we work on restoring Daily Challenge functionality as outlined in Friday's Hero Pass Player Feedback Update #2
Further information about how you can earn Hero Points has been added to the Information page.
Adjusted the quantity and functionality of Hero Pass messages:

Mission progress messages can now be filtered.
Mission progress messages no longer display an info box when reaching progress milestones.
Mission progress messages no longer play a sound.
Mission completion messages no longer play a sound.

There will be scheduled maintenance taking place tomorrow, Tuesday 12th September, 2023 from 08:00-11:00 Game Time. All game worlds will be affected. A maintenance post will be shared closer to the time and will update when servers are back online.
Invention weapon XP changes:

Increased offhand XP gain by 50% (now matches mainhand)
Increased 2H XP gain by 50% (matches mainhand + offhand)
Increased base Invention weapon XP gain(from ~4.1% of damage -> ~4.5% of damage)
Reduced the impact of a cap that negatively effected weapon XP at very high HP monsters.

Fixed an issue where the Obelisk disappeared after teleporting through the Wilderness Obelisk.
Fixed an issue where some NPC's had stretchy necks on Android devices.
Fixed the issue with the Lumbridge waterwheel spinning incorrectly.
Fixed visual flickering when using Intel integrated graphic cards.
Fixed particle effects not appearing on light sources used for Necromancy rituals.
Improved performance and texture quality by updating Windows Compatibility Mode to DirectX 11.
Improved particle visuals.
Added support for per-display DPI awareness on Windows and Mac, including rendering at native resolution (4K/Retina display support).
Added multi-threaded shader compilation on Windows Intel GPUs and Windows compatibility mode.
We are upgrading to Open GL 3.0/3.1, which means that some older devices may no longer be supported.

The new minimum requirement for Android devices will be 3GB of RAM.

Fixed an issue with missing blocking on a bridge near Draynor Manor.
Players can no longer place portables around Adrenaline Crystals in War's Retreat.
Daganoth Rex's missing textures have been added back. Back-on-oth Rex?
The price of the gravestones is displayed correctly in Father Aereck's View Gravestones interface at the Lumbridge Church.
You can now craft 10 Blisterwood Stakes from Blisterwood Logs rather than just one.
Melvor Idle Presents: Atlas of Discovery!
The second major expansion from our friends at Melvor!




Two new non-combat skills have been added to Melvor Idle! Itís time to get into Cartography - and Archaeology!

Cartography is all about discovery. Youíll have a massive interactive World Map of Melvor, but itís covered with a blank hex grid. Your task is to survey the Map and slowly uncover what lies beneath. As you train the skill, youíll discover many locations, rewards and bonuses that can be used throughout the game - and there are over 100 locations to discover!

Archaeology begins with the Grand Museum of Melvor calling upon you to locate and donate all the hidden Artefacts across Melvor. Artefacts have a variety of uses, including rare and unique equippable items for all stages of the game. To dig for Artefacts, you must first discover the locations of Dig Sites in Cartography. Then youíll create Dig Site Maps to begin your Artefact hunt. There are over 160 unique items to locate in Archaeology, spread across 18 Dig Sites!

Both skills have a maximum skill level of 120 in this expansion.

Oh, and that's not all - a third official game mode is making its way to Melvor Idle - Ancient Relics Mode! Plus, you've got new combat areas, Slayer areas and dungeons. Collect over 600 new items, battle 46 new Monsters, gather 9 new Pets, use 17 new Unholy Prayers and explore exciting new skill upgrades in the Shop!

Melvor Idle: Atlas of Discovery is available now on Steam and mobile platforms.
Treasure Hunter Calendar
What's up next?




Starts September 7th | Ends September 13th | Gifts from the Harvest

Autumn is just around the corner! Gather up Fallen Leaves to purchase seasonal themed rewards including the brand new Hedge Teleport Override! You can earn the Hedge Teleport Override as an instant unlock for your character from Crate bonuses, but can also be purchased with Fallen Leaves in the Seasons Store.

The Spring, Summer, Autumn and Winter Outfit, Cloak and Pets return - combine them into the Outfit, Cloak and Pet of Seasons!

This Promo also includes the NEW Faceless Enforcer Walk Override Tradeable Token as an Ultra-Rare prize.

A tradeable token version of the Hedge Teleport will be available in following promotions for a limited time.




Starts September 14th | Ends September 18th | Phoenix Rising

The Phoenix is on the rise and the rewards are red hot! Get ready to burn bonus experience, unlocking boosts and stronger Lamps.

This promo also includes the tradeable tokens of the Faceless Enforcer Walk Override and the Hedge Teleport as Ultra-Rare prizes!
Community
The latest goings-on from our community
Community Showcase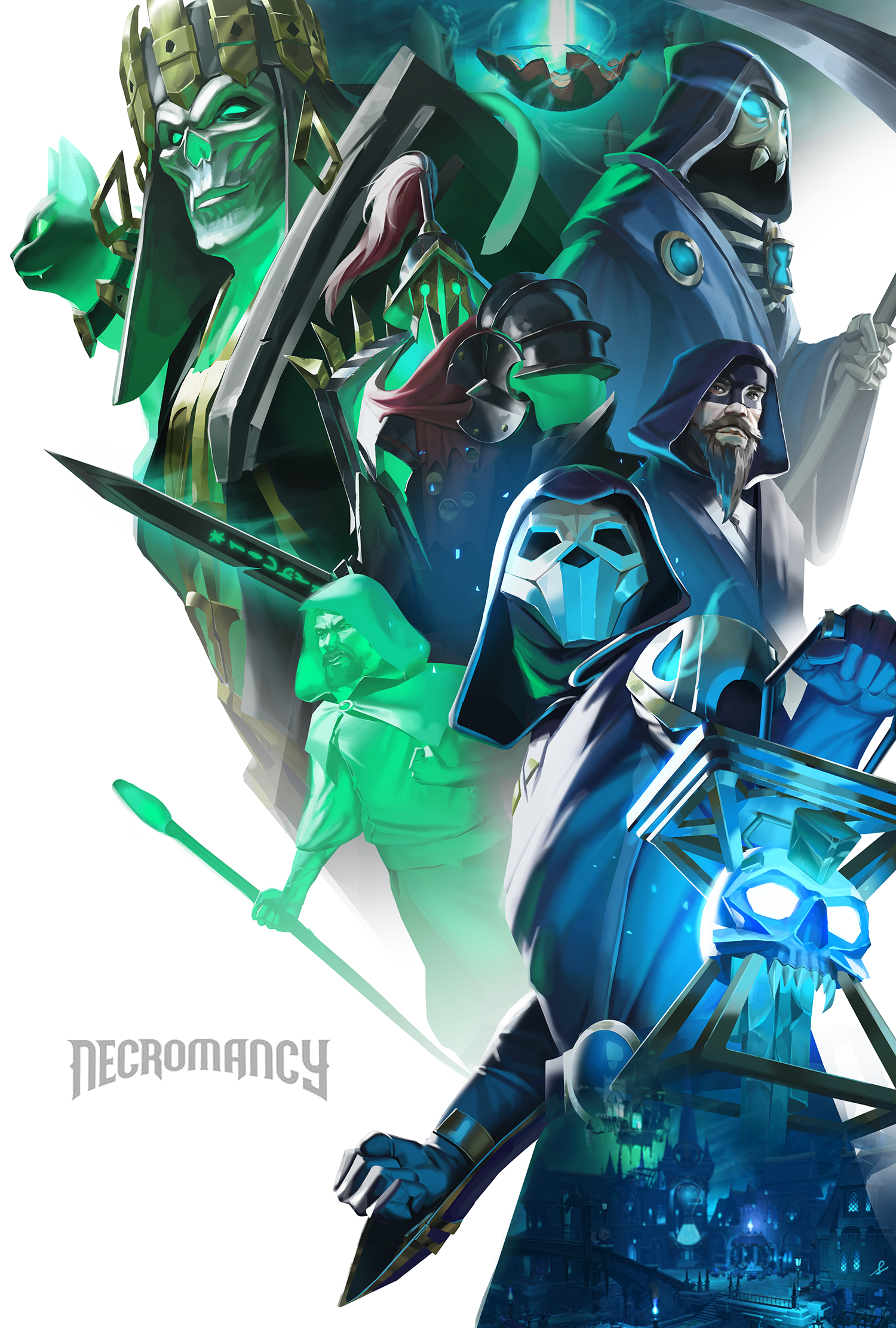 The story of Necromancy is defined by the characters you meet, and Malharmonics' breathtaking poster brings the characters of this wonderful Skill to the fore in cinematic style!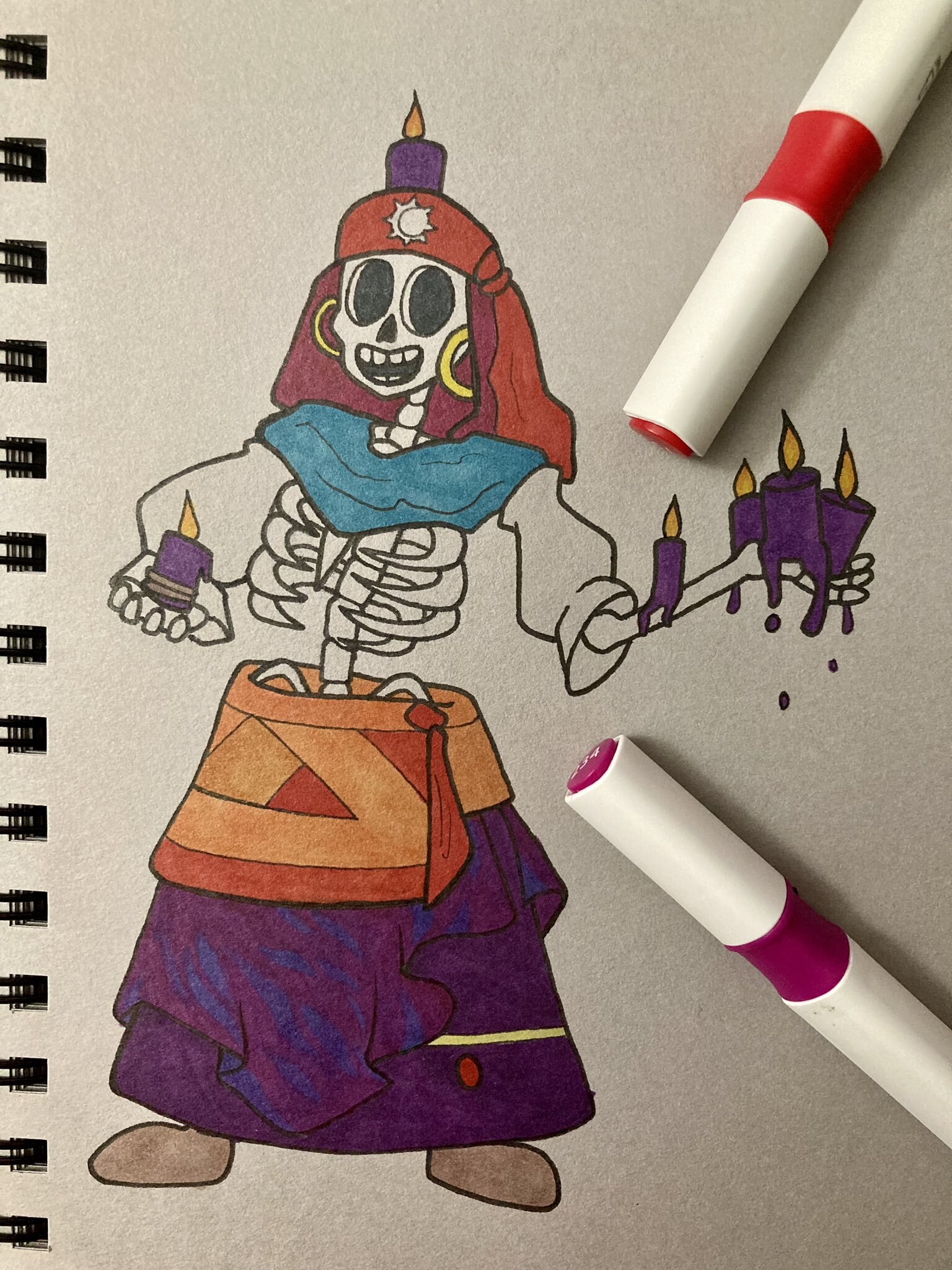 @NYChannelRS has brought Lupe to... life? With this wonderful piece starring our favourite calcified candle-collector!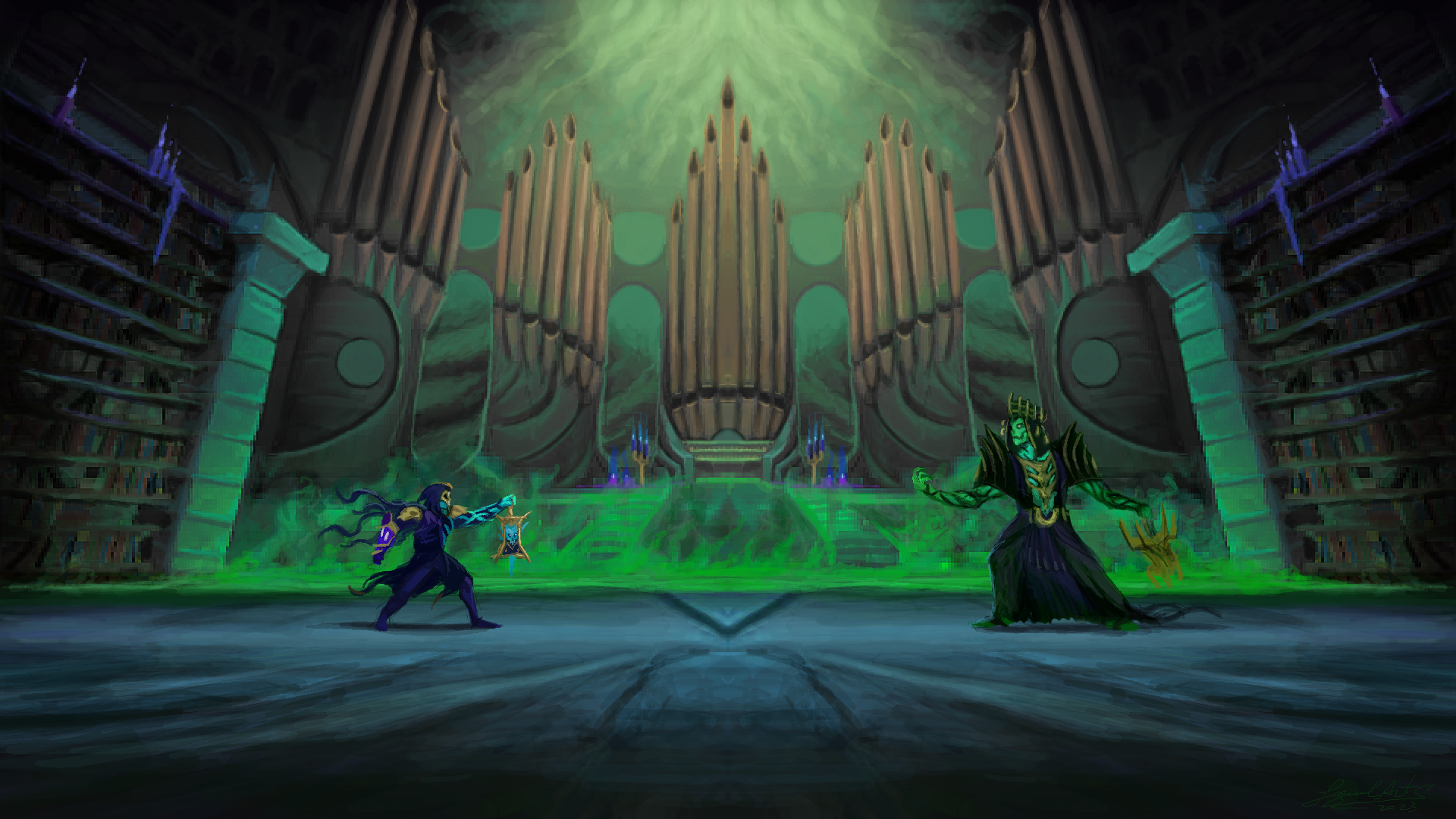 @Legend_Arts brings a blasphemous-ly good rendition of the final confrontation with Rasial to life!
Runetube
The currently untitled @IronAraxxor has taken down Rasial, the First Necromancer, a thousand times - and they've got the loot to show it. They even threw down with Rasial in a new, interesting way in their awesome animation at the start! Check out their guide, mechanics and road to 1,000KC right here.
@WasWere WasWere returns to their Golden Reaper quest! Just five items stand between them and their ultimate goal. Rejoin the journey here...
Scapers' Screenshots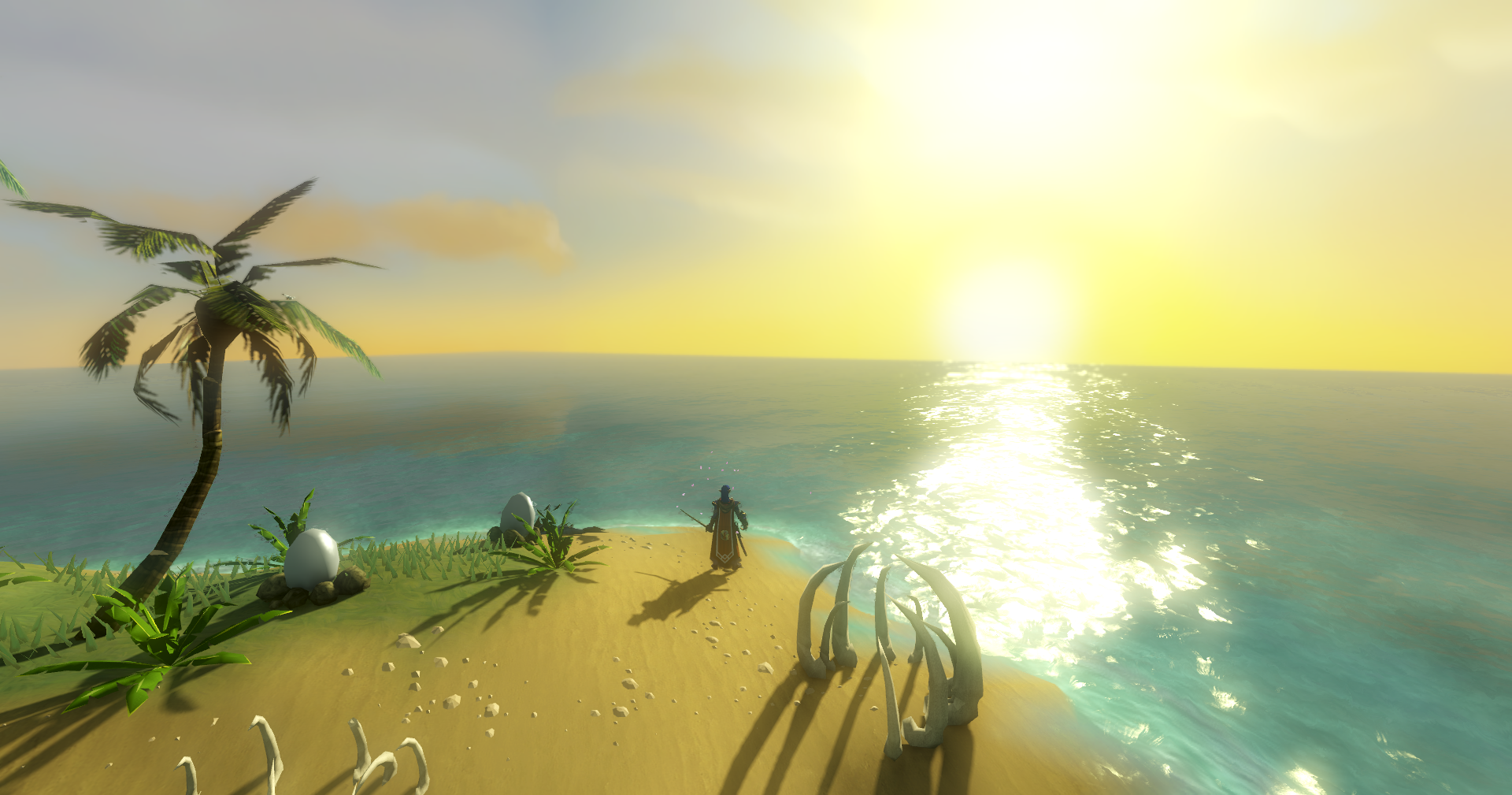 Bjorngomes from the Screeniescapes Discord has snapped this spectacular sunset and their character soaking up the rays on this dreamy beach - oh, to be on a beach like that...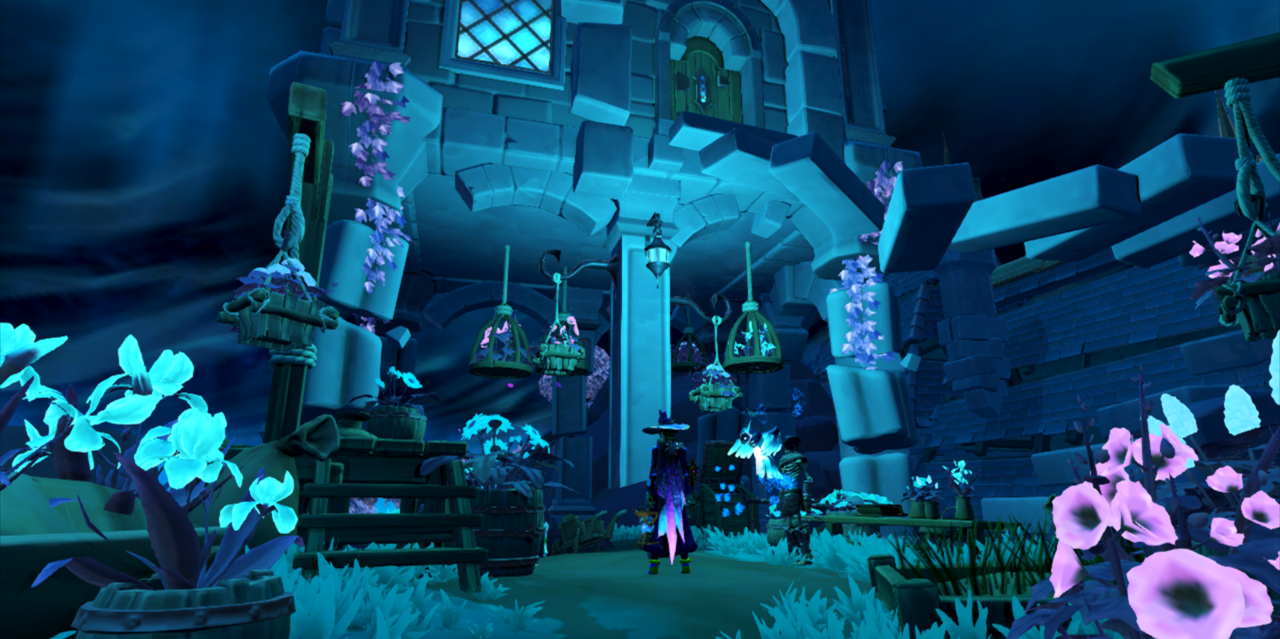 AWeeRedPanda recently found a new feathered friend in the form of Omen, the Necromancy Pet - congratulations are in order, but first we should let them enjoy this tranquil moment together in the hanging gardens in peace.
Pink Skirts Player Events
Each week the Pink Skirts put on a selection of fun activities that everyone can join. Here are the main events this week:
PMod PvM Event
Hosted by: M e r c y & Helpscape
What: Gregorovic
Date/Time: Wednesday 13th September 12:00 Game Time
World: 35
Location: The Heart of Gielinor - Sliske Lobby
FC: Dung Titan
PMod PvM Event
Hosted by: Spotleewolf & Nexaodmass
Date/Time: Friday 15th September, 23:00 Game Time
World: 92
Location: God Wars Dungeon - Ancient Prison
FC: Nexaodmass
PMod Special Event
Hosted by: Apazos, RuneScape Discord Mentors, Spirits of Arianwyn & F2pironmanfc
What: Cabbage Takeover!
Date/Time: Saturday 16th September, 17:00 Gametime
World: 3
FC: F2pironmanfc

If these don't take your fancy, take a look at the full events schedule here. Thereís sure to be something youíll enjoy!




---

- The RuneScape Team