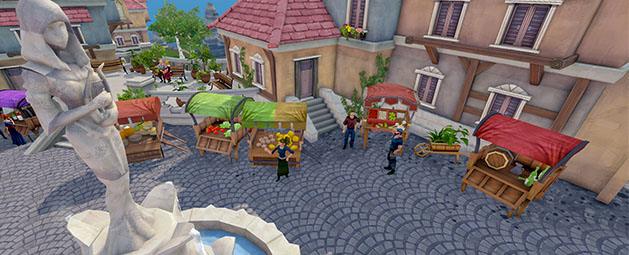 News Post: Game fixes & Double XP Weekend: Extended
It might be cold and miserable outside, but we're warm and cosy at RuneScape HQ, busily preparing for our biggest Double XP event yet! In this week's news we've also got a hefty update on the Activity Pets poll, and some information on how you can help design your dream pet and win six months of membership!
Double XP Weekend: Extended
Double XP Weekend is back, and this time, it's bigger than ever before! From 12:00 Game Time this Friday, November 22nd, you'll have 36 hours of Double XP goodness to spread out as you choose over the following 10 days. Burn through it all in the weekend or take your time and play at your leisure. It's your choice! You can read more about it here.
Buff Bar Fix
Quite a few of you were experiencing issues with buff bar over the past couple of weeks. We'd like to let all of you know that we have applied a cold fix last Tuesday which has resolved the issue. Happy bossing everyone!
Patch Notes
We've been making changes and fixes all across Gielinor this week, from the Mining Guild to Ooglog. Here are the highlights:
Fixed an issue stopping action bars from being accessible.
The player is now stopped harvesting from a crystal tree based on how many inventory spaces are required.
Anagram and Riddle clue scrolls now provide a message when the players inventory is full and will not drop the puzzle box on the floor.
To read all the patch notes click here.
Premier Club
Don't forget that you can get Premier Club membership for 2020 right now! You'll be making a huge saving no matter which tier you choose, and Gold Tier members will also unlock both the Bright Inquisitor armour and the adorably skeletal T-Bone pet.
Premier Club members will also get access to the Premier Pass for Yak Track, which will net you a whole bunch of extra rewards.
To find out more, check out the official Premier Club page!
And to celebrate the launch of Premier Club, we've brought back our yearly competition to WIN a 6-Month RuneScape membership – an amazing opportunity for you to extend your experience of Gielinor and lock-in your place for all the content we will be releasing in 2020 (Archaeology,
Elder GWD, Desperate Measures and more). Entering couldn't be simpler, and if you've been an avid 'Scaper, you'll know what to do. Just click on the following link:
Enter the competition
.
Black Friday Sale
Hey, forget all this Double XP and Pet stuff for a second. Let's take a moment to remember what really brings us together in the holiday season… MASSIVE SALES!
From midnight on November 22nd to 23:59 on December 6th, you can snag a series of sumptuous bargains in Solomon's General Store. Whether you're after Elf Ears, Splat Packs, or the truly terrifying Risen Pack, we've got a deal for you!
Merch Store Update
It is the season to gather around the fire and warm ourselves with the most garish sweaters imaginable – and this one fits the bill nicely! Featuring everyone's favourite bank robber, the Wise Old Man, this cosy advent apparel is perfect for staying warm this wintertime.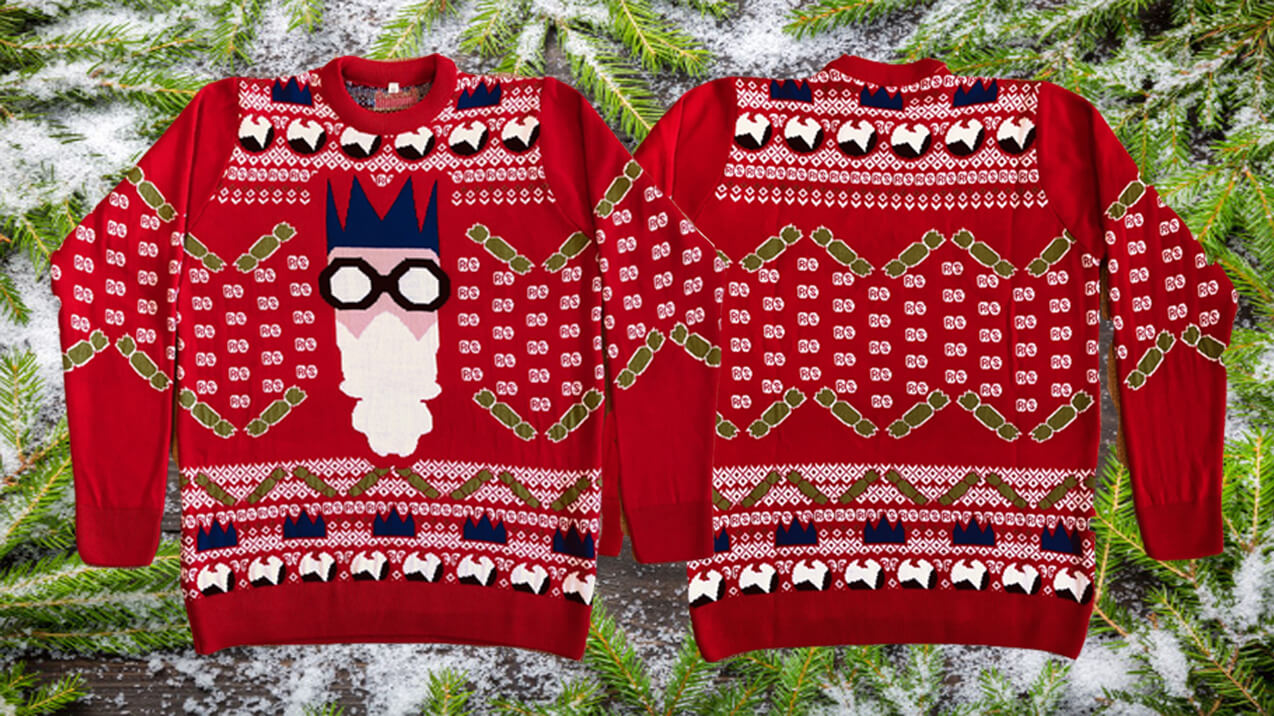 This jumper is on sale now, but only in limited quantities. Place your order on the Merch Store now to snag one!
LootScape
Our live streams are always a great opportunity to grab some awesome in-game prizes. As we're sure you enjoy the extra resources from The Land Out of Time, we thought that it would be nice to finally bring some "Thanksgivy" feeling to the party. Starting this week until the end of November, each and every RuneScape stream watched will give you a random drop from one of the following:
Guaranteed:
250 resources in a random Base Camp resource
1 - 2 hunter marks
Drop from Basic Drop Table (see below)
View counter goes up on Orb
Chance based (if unowned):
Turkey Drumstick weapon override
Thanksgiver title
Give Thanks emote
Herald Cape Turkey Crest
Mackers Pet
A random skilling outfit piece
Either Nature's Balance or Loots Cape
Basic Drop Table: Prismatic small fallen star, Prismatic medium fallen star, Prismatic small lamp, Prismatic medium lamp, Spirit Ruby, Spirit Diamond, Advanced Pulse Core, Spring, Silverhawk down, Medium DG Token Box, Small DG Token Box, Uncut Dragonstone, Large Cash Bag, Medium Cash Bag or Small Cash Bag.
Exciting isn't it?! So don't wait up - connect your RS account to your Twitch account and find out more here. Once that's done, have fun and watch our streams during the day for a guaranteed drop.
Live streams this week
Each week, we host developer Q&As, exclusive in-game first looks and more. And it's all live on our Twitch channel, join us! Missed a stream? Don't worry, we keep them all on our YouTube channel. Be sure to Subscribe to be the first to know.
Tuesday, November 19th – 17:00 UTC (Game Time) – Farming 120 & Ranch Out of Time Q&A
If you've missed the RuneFest news, we'll bring up Farming to level 120 and expand the Potterington empire to Anachronia in just a few days. And as you surely have a lot of questions about these, our dev team in charge of the project is coming on the sofas for a dedicated stream! That'll be the perfect time to learn more about all the new skilling activities, refreshed areas, rewards and technical details on these two incoming pieces of content. So grab your overalls and join us!
LootScape will be enabled (see all details above).
Friday, November 22nd – 16:00 UTC (Game Time) – Scardyginge Featured Stream
This week, our featured streamer is Scardyginge! Join her for a Double XP special session with skilling-focussed activities, massing with viewers, and a ton of loot to give away!
This featured stream is also an opportunity to grab a LootScape! That's right, you can now receive in-game loot when you watch a RuneScape streamer. It works exactly the same way as our official streams, just watch Scardyginge's stream on (her Twitch channel) and you'll receive the LootScape the following day.
LootScape will be enabled (see all details above).
Pink skirts Events
A dedicated PMod-led community that invite you to a range of daily activities such as PvM masses, Q&As, and other thrilling or chillin' events! Check out all the community events organized by the Pink Skirts on the in-game calendar or on their official schedule here.
---
The RuneScape Team