NXT – RuneScape's all-new game client – is here!
This means better RuneScape performance than ever before, and it looks great too – vast viewing distances, dynamic shadows and beautiful lighting effects.
To celebrate, embark on Benedict's World Tour: a globe-trotting mini-adventure that's perfect for taking in the sights.
NXT is available to download now - for everyone. Enjoy!
---
How to Install NXT
Download the installer for your OS, then run it.
Requirements
None.
For best performance, ensure that your OS and graphics drivers are fully up to date.
We also advise experimenting with the Graphics Settings to find the best balance of performance and graphics quality for your hardware.
NXT is designed to get the most out of your hardware, looks fantastic and runs smoothly across the board.

We've tested NXT extensively, but with millions of system configurations out there, it's inevitable that a few blips will slip through. If you have any issues, don't worry – just click the flag icon on the in-game chat interface or visit the forums, and describe the problem along with your PC spec. The team will get you up and running as soon as possible.
Finally, we couldn't have got here without the legion of testers who logged in during our recent beta weekends, showering us with valuable feedback and digging out pesky bugs. Huge thanks to you all!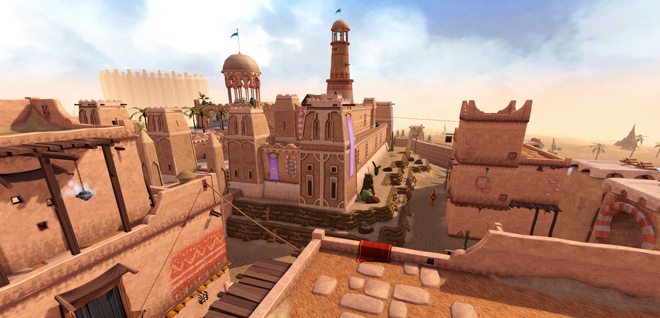 ---
Benedict's World Tour
World-weary beast of burden Benedict Encumberyak is missing some important items, and needs you to visit various picturesque Gielinor locales to track them down – perfect for drinking in those glorious NXT visuals.
There'll be eight of these accessible to free players, and eight more that are for members only. You'll get a small XP lamp for every four you collect, and a large XP lamp for collecting either all of the free items or all of the members' items.
Log in using the NXT Client, then speak to Benedict by the Burthorpe or Prifddinas lodestone to get started.
---
Have Fun!
Thanks again for your awe-inspiring feedback during the beta – it really was essential for getting to this point. With your help, the NXT guys have achieved a great deal, but there's still work to be done. NXT's out in the world, but like any key element of RuneScape, it'll receive ongoing support and improvement.
We'll continue to further optimise the client, and – of course – to bring you awesome new content that takes full advantage of what NXT can do.
Have fun, and let us know what you think over on the forums!
The RuneScape Team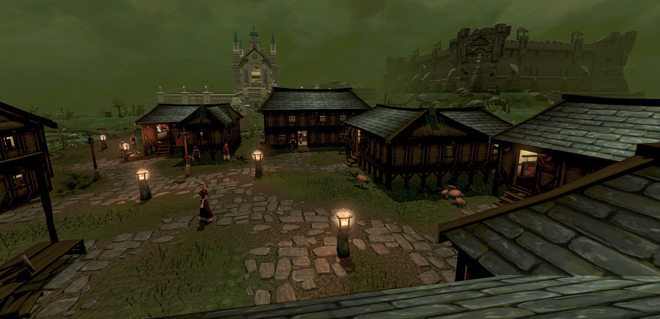 ---
Solomon's Store | Royal Eastern Outfit
Show the style and grace of an Eastern Lands aristocrat with the Royal Eastern outfit - an all-new arrival at Solomon's General Store.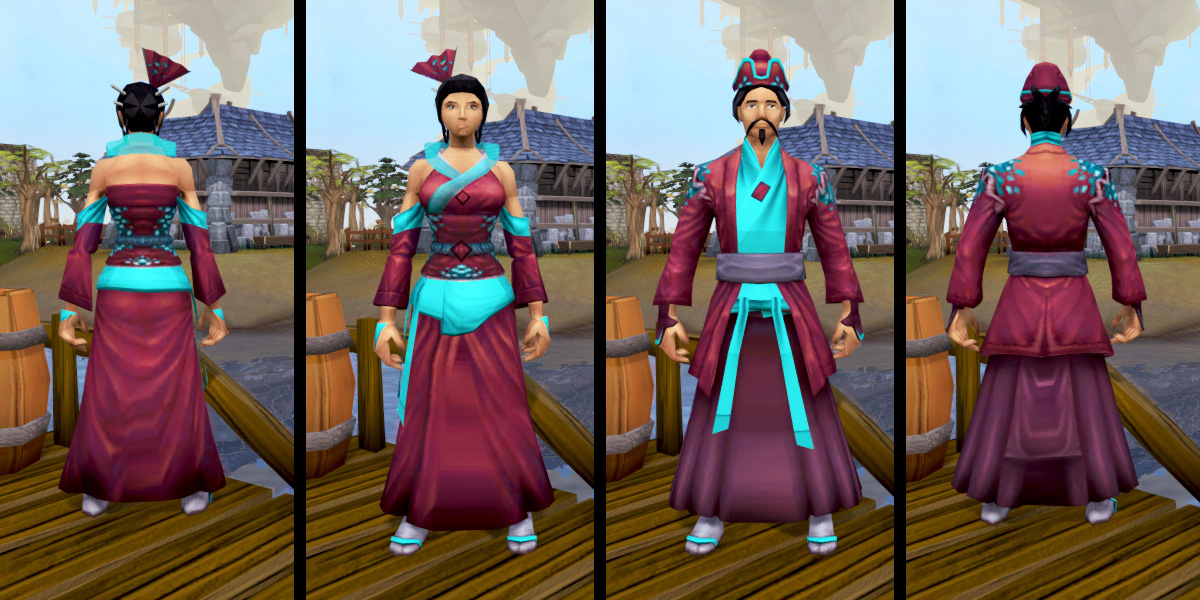 Head over to Solomon's now and bedeck yourself in exotic finery.
---
This Week's Streams
Each week we stream developer Q&As, in-game events and more. Watch our streams and find a full streaming schedule over on our Twitch channel.
Check our YouTube channel, too, for recap videos of streams you may have missed, a first look at the Eastern Lands, and loads more!
It's all things NXT this week. Our spectacular new game client is here – and we want to shout about it!
Tuesday, April 19th| 16:00 Game Time | Developer Q&A – The Future of NXT
We'll be taking all of your questions about your NXT experiences so far, what it will allow us to do for future development, and - of course - our future plans for the game client.
Post your questions below about anything NXT-related on the forums, Reddit, or by using #RSDevQA on Twitter!
Tuesday, April 19th| 17:00 Game Time | How to set up NXT
Following that, our Player Support team will be hitting the PCs, showing you how to set up our new game client on your own computer, and troubleshooting any issues you may have making the switch to NXT.
They'll also be giving out loads of in-game prizes, so don't miss out!
Tuesday, April 19th | 20:00 Game Time | Shauny's NXT World Tour
Shauny will be hosting his own NXT Grand Tour in the evening, showcasing some of his favourite areas. Prepare to be spellbound!
Sunday, April 24th | 19:00 Game Time | PvM with Mod Lee
Mod Lee will be hosting some Community PvM goodness live on Twitch!
---
See the patch notes for further details of today's updates