Old School RuneScape On Steam - Out Now!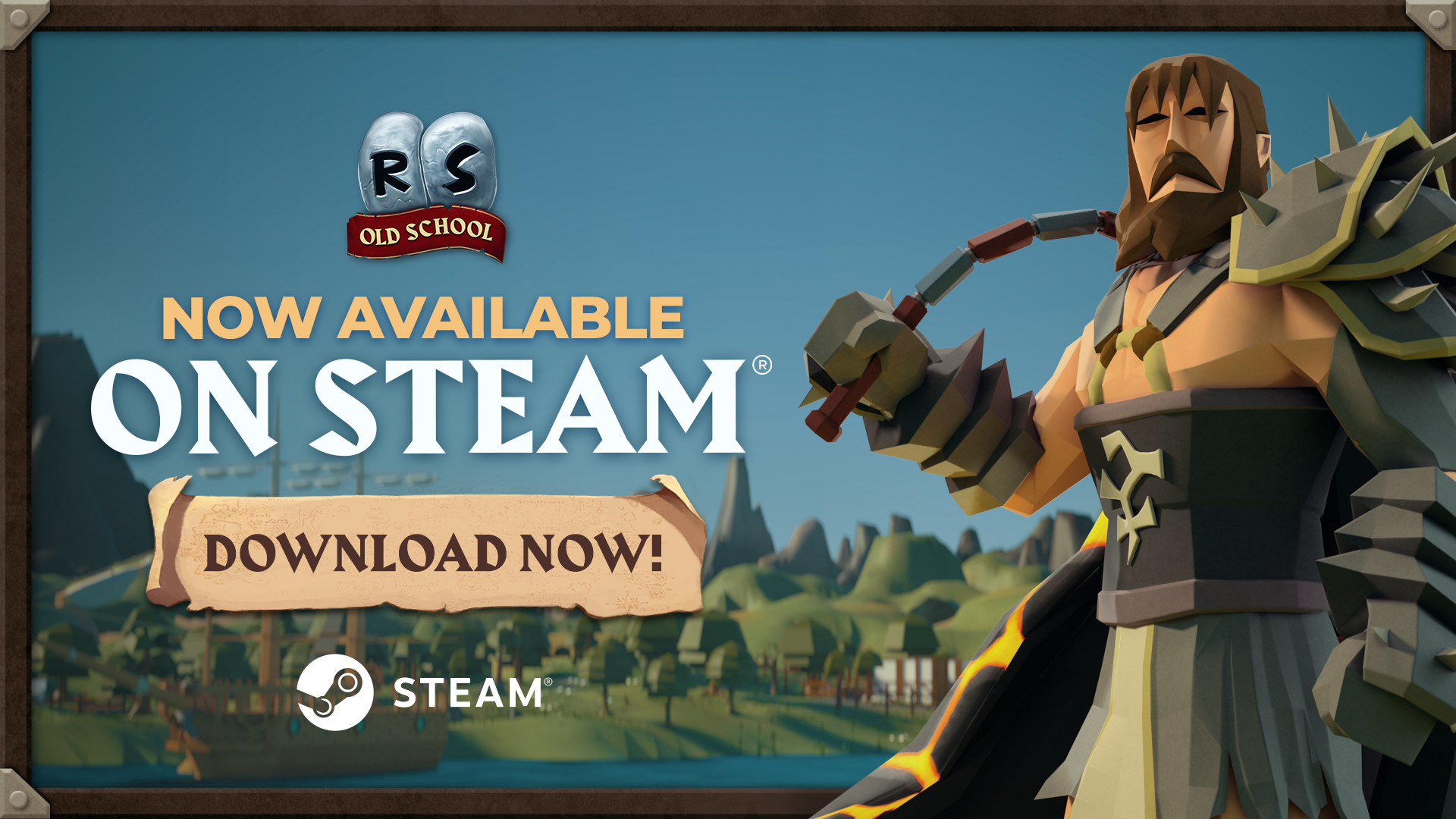 Today is a monumental day! We all know Old School RuneScape is an incredible game. It's something truly special, and today we're sharing this unique treasure with the Steam community! This launch brings us ever closer to our mission to take Old School Everywhere!
Head to the Old School Steam page to play and to learn more!
Our Steam release comes with 20 Achievements, 15 Trading Cards, 5 emoticons, and 6 badges to collect! We're tracking Achievements on and off Steam, so if you complete one on another client – including mobile – it'll still be checked off the list.
If we think back to our release on Mobile way back in 2018, one thing that stands out is how amazing you all were when it came to welcome new players to Gielinor. We'd love to see more of that! Take to Lumbridge and help a noob today!
We're going to be celebrating today's launch with a bumper livestream! You can join the fun on Twitch, YouTube, and - of course - Steam!
What Is Old School? with Mods Ayiza, Kieren, MikeD, and Sween
Fishing Skill Boss Sneak Peek with Mods Kieren and Squid
Combat Achievements Sneak Peek with Mods Arcane and Husky
J-Mods Play - Theatre of Blood with Mods Arcane, Ayiza, Elena, and Husky
The Grand-Gieli-Tour with Mods Ayiza and Sween
Welcome Party with Mods Ayiza and Sween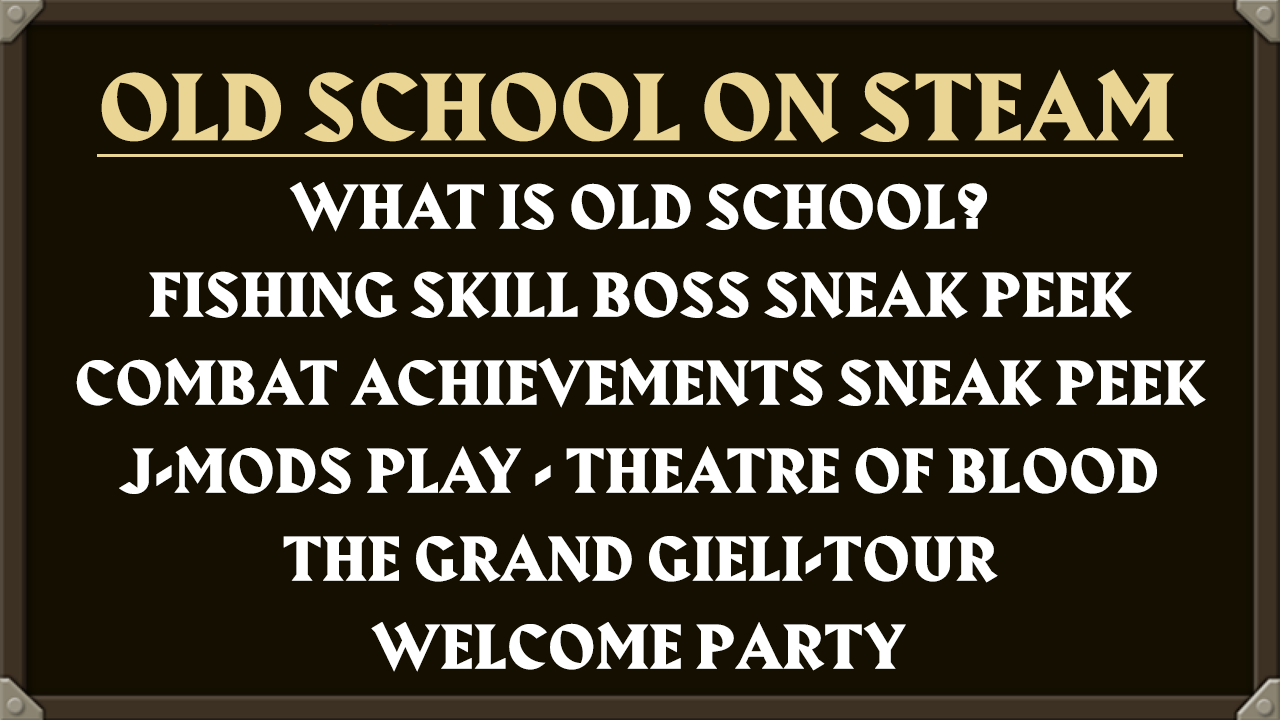 If you need any help with Steam, we'd recommend these handy links we've put together on the Old School RuneScape Steam Discussion pages:

Mods Acorn, Arcane, Archie, Argo, Ash, Ayiza, Banjo, Boko, Bonsai, Brow, Bruno, Curse, Daizong, Deagle, Dibber, Ditto, Dylan, Ed, Elena, Errol, Fed, Flippy, Gayns, Gecko, Gee, Grub, Halo, Husky, Jndr, John C, Kandosii, Katies, Kieren, Kirby, Lenny, Light, Lottie, Mack, Maylea, MikeD, Morty, Nasty, Nin, Oasis, Roq, Ry, Sarnie, Squid, Steve W, Sween, Tide, Vegard, West, Wolfy & Zuko
The Old School Team