It's just a little update today. The player-owned house options menu now has a new toggle button, as requested in Poll 12, allowing you to have your POH rendered with its doors already open.
We've also fixed some Herblore mixing animations that were interfering with your walk animation.
In other news
In the last week, we've mostly been working on the rooftop Agility courses for which you voted. I've done the mapping work for the courses in Draynor Village, Varrock and Falador, and our newly appointed Content Developer Mod Reach has been mapping Al Kharid and Canifis. Once we've got all nine courses mapped down, we'll be able to run time-trials to gauge their XP rates against the existing Agility training features.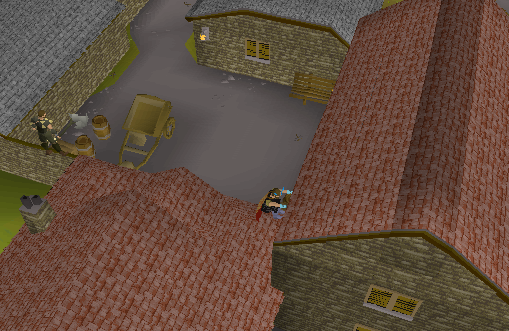 We hope to be able to demonstrate some of these courses in our regular Thursday Q&A livestream on Twitch, today at 5pm GMT.
Apart from that, Mod Mat K's been reviewing all your requests for the forthcoming Slayer poll. Mod Reach will write up a blog with details of what we plan to offer in that poll, probably for publication tomorrow. We'll confirm our plans for Christmas too.
Please come to the forums to discuss the update.
Mod Ash
Senior Content Developer