This week sees the arrival of the POH Advertisement Board and some PvP Balancing changes.

POH Advertisement Board
After passing at 91.5% in Old School Content Poll #68, the Player Owned House Advertisement Board is here.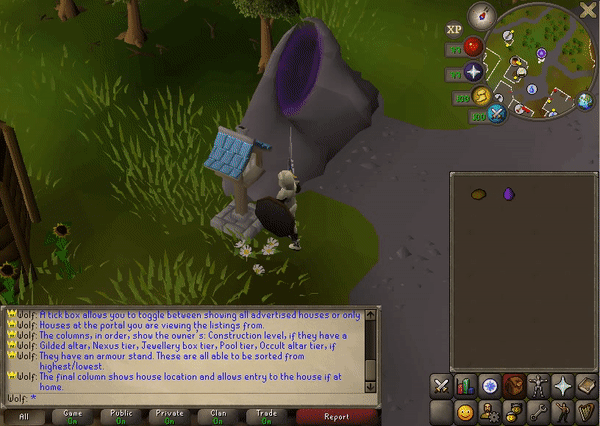 Players above 50 Construction may now advertise their house on a listing board beside the POH portals.
The columns on the board show the following information: Owner's Construction level, if they have a Gilded altar, Portal nexus tier, Jewellery box tier, Pool tier, Occult altar tier, and if they have an Armour stand.
The last column shows the owner's house location and allows entry if they are home.
All but the last column can be sorted from highest to lowest.
You can toggle the ability to see only houses from the portal you are standing at, or all houses advertised on your world.
You can right click or long press the advertisement listing board to visit the last house you were in, if the owner is home.
The board can hold up to 200 advertisements per world.


PvP Balancing
Imbued God Capes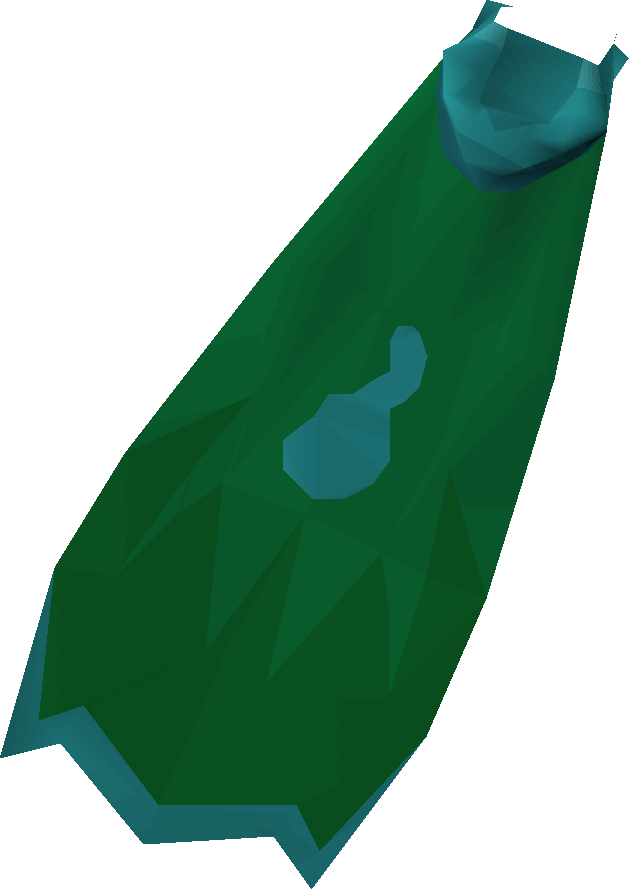 Imbued God Capes have been changed to behave as other untradeables do and turn to broken form when PK'd in PvP. Perdu will repair imbued God Capes for a fee of 75k. Players can also use trouver parchments on imbued God Capes to allow them to be kept in their unbroken state upon dying with them past level 20 Wilderness.
Magic Defence Calculation Changes Beta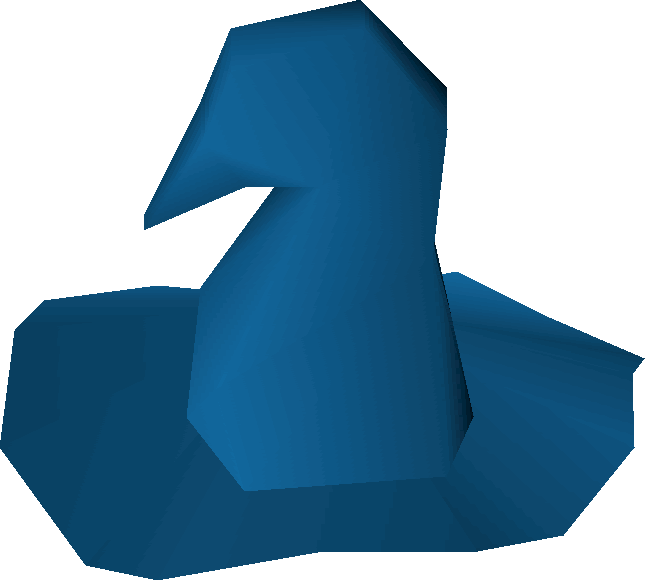 In the Bounty Hunter Rework
blog
we discussed changing the way PvP Magic defence is calculated from 70/30 to 50/50 as it is in the Deadman worlds. This will not affect PvM.
Before any changes are made to the live game, we would like to test adjusting the way magic defence is calculated, these adjustments will go to a beta
Thursday 19th September
. While any testing is ongoing, we encourage you to try the changes and let us know what you think. If these changes are found to be unsuitable, equipment balancing will continue in the same manner it does now.

RuneFest Tickets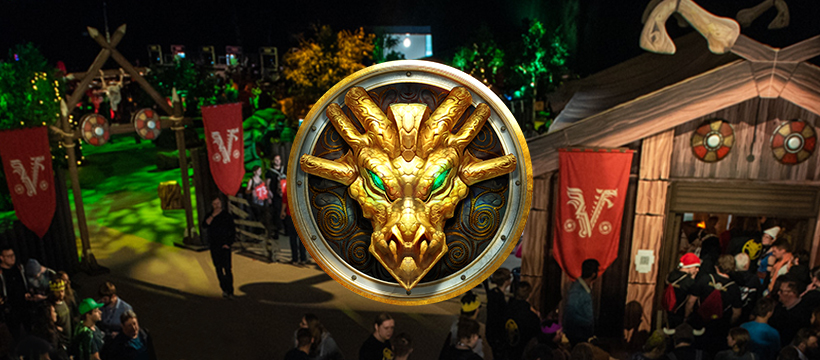 There are still a few tickets for RuneFest 2019! RuneFest is the biggest and best RuneScape fan gathering in the world and this year's event will be bigger and better than ever before. Head over to the
official ticket site
right now to grab yours before it's too late!
Entry includes access to both the Golden Gnome Awards on Friday evening and RuneFest proper on Saturday.
We're admittedly a little biased, but this year's RuneFest is definitely shaping up to be totally epic! We're bringing back skill chips and adding new activities, new entertainment, and all the biggest announcements from both the RuneScape and Old School teams. You can look forward to panel sessions with your favourite JMods and content creators, a huge PC LAN party, and goodie bags filled with RuneFest Loot. You can view our schedule
here
.
For tips and suggestions on everything from travel to accommodation, you can also join our dedicated Discord channel, head to the official RuneFest forum, or the community-owned
Facebook Group
.
We have made a handy FAQ for some of your questions, which you can find
here
.
We can't wait to see you at RuneFest 2019!


New Merch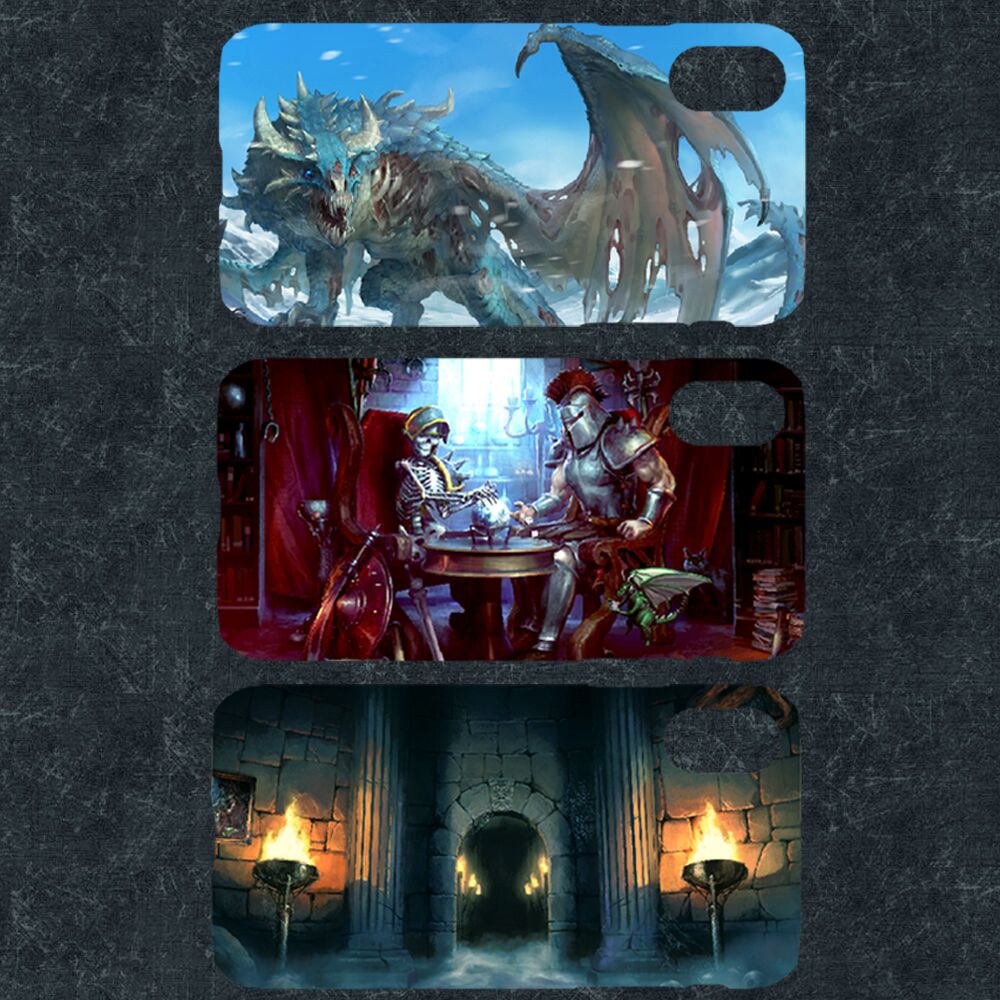 A new selection of smart phone covers for many Apple and Android devices are available in our merch store.
You can choose from hard back poly-carbonate cases or shock absorbent soft gel cases.
The designs feature some iconic images such as the Map of Gielinor, Vorkath, Tim and Crunchy and the 2004 Login Screen.
Check them all out
here
!


In Other News
In Deadman mode, players who are still protected from PvP combat by the newbie immunity period are no longer able to pick up valuable items or stacks discarded by other players.
Crates of loot now spawn in LMS on F2P worlds as they do on members' worlds.
The tooltip text for the Staff of Balance has been corrected.
The seed vault can now accommodate all 90 possible contents simultaneously.
The vertical size of the voting buttons on mobile have been increased by 60%.
To limit griefing, the pick-up option on wandering clockwork toys no longer displays to players who have not recently dropped toys themselves.
Coloured slayer helmets will no longer revert back to regular slayer helmets when combined with a slayer helmet component.
The mobile 7 day free trial membership is no longer available.
The amount of Agility experience received from shortcuts within Kruk's Dungeon has been reduced.
The infernal and assembler max capes have been put back in line with the other max cape variants and will now cost 99k to repair.
The US Last Man Standing world has been moved from w492 to w469 so that non-members can use it. Remember, the Competitive mode is available on all non-members' LMS worlds.
Stun effects in the Chambers of Xeric can no longer be dodged by lighting fires.

Discuss this update on our official forums, the community-led 2007Scape Reddit, or the community-led OSRS Discord in the #gameupdate channel. For reference on the above content, check out the official Wiki. Mods Acorn, Archie, Ash, Bruno, Curse, Ed, Flippy, Gambit, Gee, Ghost, Husky, John C, Kieren, Lenny, Lottie, Maz, Nasty, Roq, Ry, Sween, Tide, Weath, West & Wolf The Old School Team