Premier Perks for 2024!
Premier Membership gets its yearly reward refresh on November 13th 2023!
Membership is the very best way to enjoy RuneScape, and Premier Membership has always been the best value Membership deal available with savings as high as 47%. Premier also comes packed with a plethora of instant rewards and monthly benefits too! Check it out from Monday!.
Premier Add-Ons
We've heard from players on a monthly subscription that you'd like to access the rewards Premier offers without needing to switch to a 12 month Membership.
New for this year is the addition of 2 new Premier Addon bundles. These are 1 month or 6 month recurring bundles that activate the Premier status on your account, but do not come with additional membership - enabling to keep your preferred membership format* and access Premier perks.
Our 12 month Premier Membership offer still includes Membership and all Perks as with prior years.
Currency
Premier Membership
12 Month
Premier Addon
6 Month
Premier Addon
1 Month
USD
79.99
39.99
7.99
GBP
59.99
24.99
4.99
EUR
69.99
34.99
6.99
AUD
119.99
49.99
9.99
CAD
113.99
44.99
8.99
*Excludes some Membership formats. See FAQ for more details.
New Yearly Premier Rewards
Premier Status comes with Premier Rewards! Check out what is in store this time!
Exclusive Cosmetic Outfit - the Radiant Crusader Armour
Exclusive Cosmetic Weapons - the Radiant Crusader Death Guard and Lantern Set
Exclusive Pet - Radiant Crusader Drake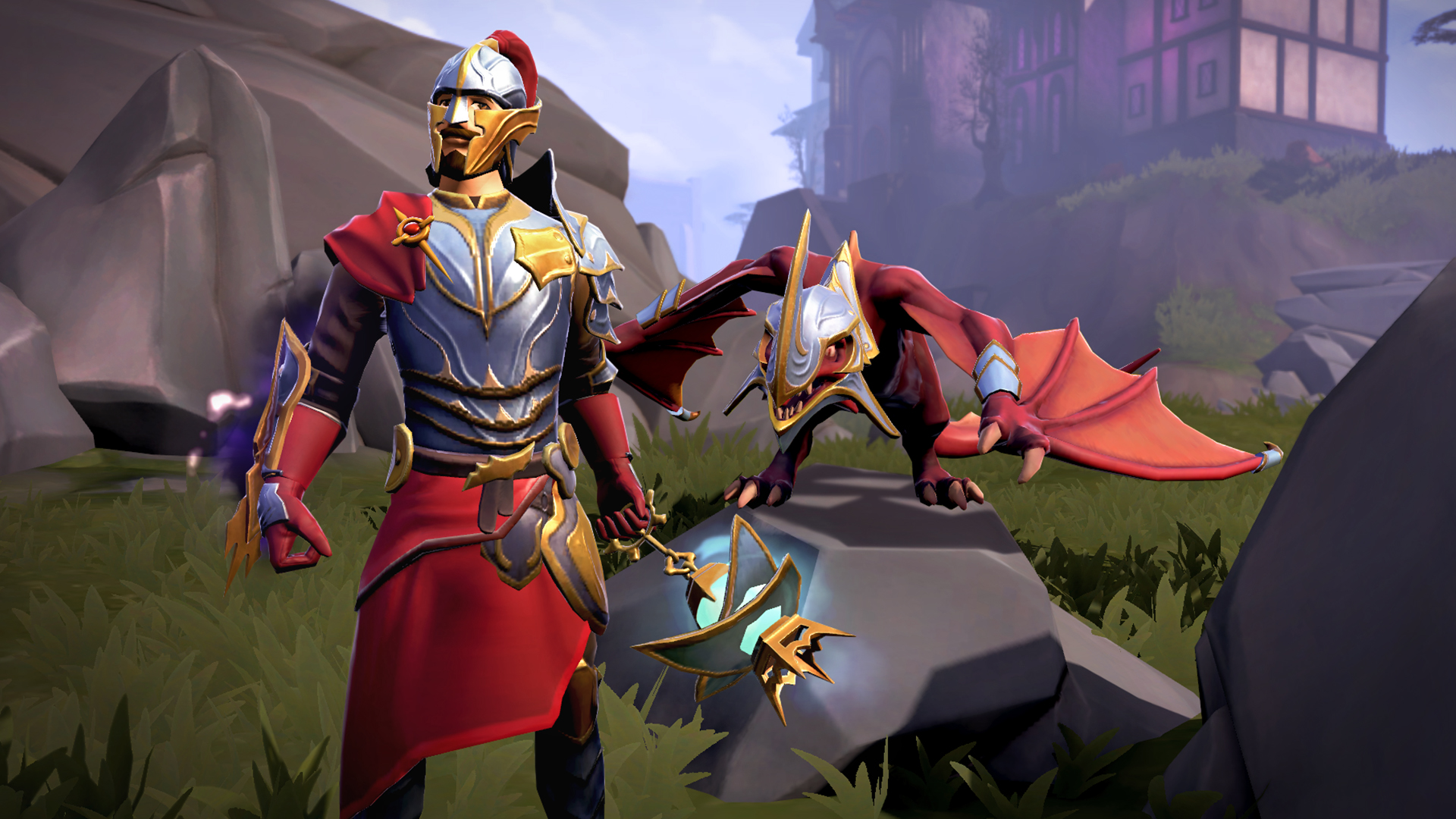 Benefit
12 Month Bundle

6 Month Bundle
1 month bundle
Membership access
✔ 12 months
✖
✖
1 month Double Daily Keys
✔ 30 days access (added instantly)
✖
✖
Loyalty Points
✔ 150,000
✔ 75,000
✖
Premier Reward Tokens
✔ 3
✔ 1 (per 6 months)
✖
VIP Premier World Access (world 52)
✔
✔
✔
In-game Chat Badge
✔
✔
✔
Premier Bank Space (+100)
✔
✔
✔
Premier Vault Access (once per month)
✔
✔
✔
Free Boss Instance (resets weekly)
✔
✔
✔
1 extra Daily Treasure Hunter Key
✔
✔
✔
RuneMetrics Discount (50% off or 1 bond for 2 months access)
✔
✔
✔
Premier Artefact
✔
✔
✔
Radiant Crusader Armour & Death Guard Set
✔
✔
✔
Radiant Crusader Drake Pet
✔
✔
✔
Monthly Rewards
1,000 oddments
1 additional in-game reward (i.e. Protean pack or Umbral chests etc)
The in-game pack will change each month
✔
✔
✔
Log Out Timer Extension
Alongside the release of our Premier Membership refresh, we're also extending the Logout Timer for all Memberships (Premier and Standard) by 5 minutes! This means the game will not log you out for 10 minutes after your last input, up from the previous timing of 5 minutes.
This benefit stacks with the existing Jagex Account timer extension, allowing Jagex Account and Membership holders to reach a maximum AFK time of 15 minutes. Haven't got a Jagex account yet? Upgrading to a Jagex Account provides increased security, stability, and sustainability using modern, industry-standard technology. With this extra security, you can bring all your existing accounts into one more secure, easily managed account! You can upgrade here.
The Log Out Timer Extension for Members will be released alongside our Premier Membership refresh on November 13th.
FAQ
Got questions about Premier Membership? No problem, let's get them answered!
Q: Why can't I see the 1 Month and 6 Month packages?
A: The new 1 monthly and 6 monthly Premier add-on subscriptions are on sale to players who have either:
More than 18 months of stacked membership (who are unable to buy a new 12 month Premier Membership Package)
Already have an active recurring monthly (non Premier) membership agreement.
The Premier add-on subscriptions do not provide membership but give access to certain Premier rewards & monthly benefits. Players who are free to play, have membership from other sources such as Prime Gaming, Mobile subscription or already have Premier Membership will not be able to see these add-on packages.
Q: WILL I BE ABLE TO KEEP THE BANK SPACE FROM PREVIOUS EVENTS?
A: Yes. Please note that the additional Bank Space is a yearly benefit associated with Premier Membership and does not stack: so, if you already have premier Membership from 2023 and you're purchasing Premier Membership 2024, you'll keep the +100 Bank Spaces that came with Premier Membership but won't gain another +100. If you have purchased a Steam DLC package with additional Bank Spaces, the Premier Membership Bank Spaces are the same as the +100 from that DLC, so will also not stack.
Q: CAN I STILL GET PREMIER MEMBERSHIP VIA STEAM?
A: Yes, you can purchase it via Steam.
Q: WHAT ARE THE ARTEFACT BOOSTS?
A: The Premier Artefact provides you with a selection of temporary boosts to choose from, each giving you an increase in your skilling activities.
The available boosts are:
10% increased XP from all normal sources.
One free Aura reset.
50% chance to act like a Sign of the Porter.
20% increased hit chance against enemies which are low on health (does not work in PvP) and a 10% chance that your Slayer task count will not decrease with each creature killed.
You can use each of these boosts once per day, and they all last for one hour aside from the Aura reset, which has a one-time daily use.
Q: Do I need an active Premier Subscription to use the cosmetic rewards?
A: The Premier Rewards are tied to having an active Premier status on your account. If you purchase one of the Premier Add On bundles, you will be able to use all of its features during the time it is active. Once your Premier Status has ended, you won't be able to access the rewards - including using the costume and pet - until you have Premier status again.
Q: WHAT CAN I REDEEM MY REWARD TOKENS FOR?
A: You can redeem your tokens for any of these goodies:
Click to expand




Cosmetic Outfits

2021 Ceremonial Guard Outfit
2020 Bright Inquisitor Outfit
2019 Valkyrie Outfit
2019 Dragonkin Imperial Outfit
2018 Stormborn Armour
2017 Duskwing Outfit
2016 Menaphite Outfit
2016 Crystal Peacock Armour
2015 Mahjarrat Outfit
2014 Lava Hood and Wings
2014 Samurai Outfit and Sword
2013 Capoeira Outfit
2013 Aurora Armour
2013 Skypouncer Outfit
2012 Paladin Outfit

Pets

2021 Ozzie
2020 T-Bone Companion Pet
2018 Björn Pet
2016 Crystal Peacock Pet
2015 Postie Pete Pet
2014 Lava Hawk Pet
2014 Kirin Pet
2013 Piggles Pet
2013 Porkins Pet
2012 Bloodpouncer Pet

Weapons

2018 Lightning Weapons
2016 Crystal Peacock Weapons
2015 Retro Swords
2012 Barbed Bow
2012 Golden Katana
2012 Lightning Pack
2011 Ornate Katana

Headgear

2013 Sinister Clown Face
2013 Xmas Pudding Head
2013 Snowman Head
2012 Flaming Skull
2012 Scarecrow Mask
2011 Turkey Hat
2011 Ice Mask

Miscellaneous

2015 Retro Teleport
2015 Retro Emotes (Dance and Joy)
2014 Grey Skin
2014 Onyx Skin
2011 Green Skin
Q: IF I BUY PREMIER MEMBERSHIP BEFORE NOVEMBER, WILL I BE ABLE TO CLAIM THE NEW COSMETIC REWARDS FROM THE NEW PREMIER MEMBERSHIP PACKAGE?
A: We refresh the Premier Membership rewards around November each year, so any player with an active Premier Membership on their account can claim the new cosmetic rewards.
Instant rewards (like loyalty points or Premier reward tokens) are only awarded upon the purchase or rebill of a new 12-month or 6 month Premier package.
---
- The RuneScape Team