Wintumber is almost upon us, and Santa has enlisted the help of Postie Pete and Parcel Pete to help deliver gifts to the children of Gielinor. What an opportunity! But something's gone wrong. Pete's only gone and wrapped the regular parcels with fancy paper and the presents with plain brown packaging!
Now they need your help to gather up scraps of Wrapping Paper from around the world and rewrap the gifts. As a reward for assisting them (and not telling Santa), they'll let you keep some of the leftover presents!
To pitch in, head to the back right corner of the Grand Exchange.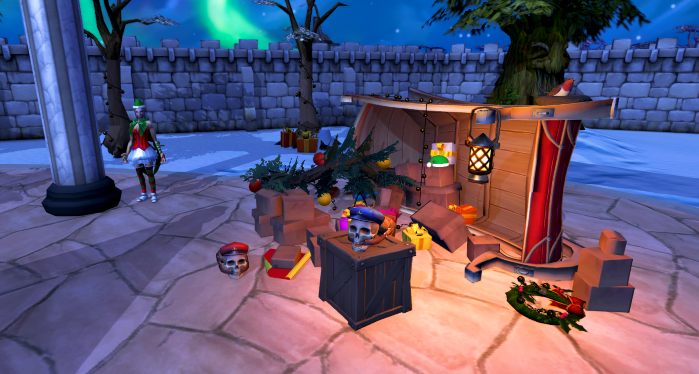 Gathering Paper
You'll get Wrapping Paper every so often while skilling, and you'll also receive some from Treasure Hunter promotions throughout December.
Rewards
You'll get one Christmas Present for every 200 bits of Wrapping Paper you hand over to the Petes. The Christmas Presents come in four tiers, given out randomly:
The higher the tier, the better the rewards you'll get – and all Gold Christmas Presents have the chance to contain 50million GP or a Green Santa Hat! Nice!
Of course, the presents contain a festive assortment of prizes from years gone by, too. Get into the holiday spirit!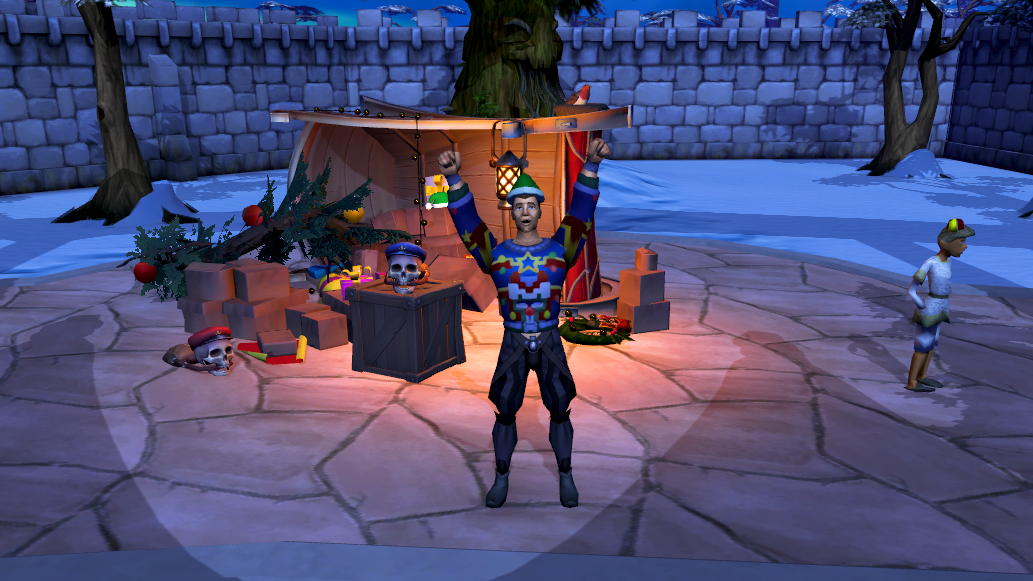 ---
- The RuneScape Team