Clink…clink…clink… Oh, don't mind the noise; we're just putting the finishing touches on Smithing. That's right! We've heard your feedback and we hope that this week's changes will go some way to improving Stone Spirits. Read on to find out more!
Smithing QoL
One of the big problems with Stone Spirits is that there is already a surplus of ores on the market, so they aren't worth bringing along. Mainly, this is because Mining in its current state is far less intensive than Smithing..
The following changes are intended to make Smithing more AFK-able:
You're now able to have multiple unfinished items at once.
Once you finish an item, you start working on another unfinished item straight away.
The progress per swing from no, low and medium heat has been increased.
Telos & God Wars Dungeon 2 Drop Table
Another issue with stone spirits is that they are not as valuable as other items on the loot tables, which can cause disappointment. In light of this, we've made changes to the drop tables for Telos and God Wars Dungeon 2. We hope that these changes will bring the gp per kill for these bosses back in line with player expectations.
Telos
Rune stone spirits have been replaced by Small Bladed Rune Salvage
Adamantite stone spirits have been replaced with Rune stone spirits, which are more valuable.
God Wars Dungeon 2
The frequency of Necrite and Phasmatite stone spirit drops has been reduced across all God Wars Dungeon 2 bosses.
Upgraded Armour Spikes
We think armour spikes are working so well that they deserve an upgrade. Upgraded armour spikes have a 10% chance to deal 10x the damage of regular armour spikes.
To craft the upgraded armour spikes, you'll need 1000 original spikes and a bar of concentrated alloy.
Don't forget! If you're wielding a shield alongside your armour spikes, they'll deal double damage.
Upgraded Autoheater
Fans of the original Autoheater will be pleased to hear that it can now be upgraded into the Advanced Autoheater.
The new and improved Autoheater has a toggleable overheat mode, which will reheat your item to 60% when the heat reaches 0% for the cost of 50 coal.
The component for the Advanced Autoheater can be unlocked in the Dungeoneering shop for 40,000 tokens.
Spiked armour
You know, we love the concept of custom fitted trimmed masterwork armour, but we just feel that we can still cram more words in there.
From now on, you can attach awesome-looking spikes to armour by speaking with Elof in the artisans' workshop. It costs just 1 glorious bar per item to get your spike on, and you'll have a new tongue-twister to practice while you're standing around at the bank.
To be totally clear, spiked armour is just cosmetic. The only benefit you get is the ability to look like a total badass, and you don't need Spiked Armour to make use of the Armour Spikes.
Mining Script optimisation
Aside from these changes, we've also taken a look behind the curtain and tweaked parts of the Mining script to make it run more smoothly. These changes have led to an approximately 30% performance increase.
From the player's point of view, the only noticeable change is that rockertunities will now jump to a rock up to 6 squares away, instead of 8.
Obviously these changes have altered the code significantly, so if you do notice anything weird going on while mining, please let us know.
Patch Notes
If you'd like to delve deeper into the cave of wonders that is this week's update, you need look no further than the patch notes. Enjoy!
Summer Special
It's that time of year again! We're currently offering 3 for 2 membership in our Summer Special deal. It's a great opportunity to try out members-only content like Desperate Times and the upcoming Land Out of Time.
Plus, everyone who purchases membership with the Summer Special will unlock the exclusive (and incredibly cool) Dragonkin Imperial Armour. Don't miss out!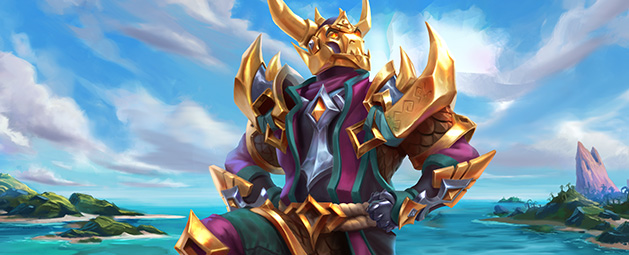 RuneFest 2019
RuneFest 2019 is now set for October 4th & 5th, and tickets are on sale! Grab your tickets and guarantee your entry to the world's best RuneScape celebration. Get your tickets now!
This year, everyone gets everything with one ticket, with The Golden Gnome Awards and RuneFest both included. For tips and suggestions on everything from travel to accommodation, you can also join our dedicated Discord channel, head to the official RuneFest forum or the community-owned Facebook Group.
We will be revealing this year's theme and details as we get closer to RuneFest 2019. So keep an eye on our website and socials!
The Land Out of Time
The Land Out of Time – has lots of mysteries to unearth and we'll be revealing more before its big launch this July! If you don't want to miss the big reveals, head to our shiny new dedicated website.
As we get closer to the launch of our Summer update, we will update it with more information about the new storyline that started with Desperate Times, info on the Land Out of Time itself (new areas, activities, skilling methods, monsters, etc) and probably other surprises too...
LootScape
Our live streams are always a great opportunity to grab some awesome in-game prizes. And we've done one particularly hefty update of the LootScape for you! We've added a bonanza package for your Player-Owned Farm, courtesy of Granny Potterington. In addition, we thought it would be time to bring back some player-favourite goodies: the skilling outfit piece, the Loots Cape and Nature's Balance (main-hand sword override).
This month, each and every RuneScape stream watched will give you a random drop from one of the following:
Guaranteed:
Between 10-100 Player-Owned Farm Beans
A name re-roller or trait re-roller
A random animal for their farm
Guaranteed drop from Basic Drop Table (see below)
View counter goes up on Orb
Chance based:
A random skilling outfit piece (if unowned)
Either Nature's Balance or Loots Cape (if unowned)
Basic Drop Table: Prismatic small fallen star, Prismatic medium fallen star, Prismatic small lamp, Prismatic medium lamp, Spirit Ruby, Spirit Diamond, Advanced Pulse Core, Spring, Silverhawk down, Medium DG Token Box, Small DG Token Box, Uncut Dragonstone, Large Cash Bag, Medium Cash Bag or Small Cash Bag.
Exciting isn't it?! So don't wait up - connect your RS account to your Twitch account and find out more here. Once that's done, have fun and watch our streams during the day for a guaranteed drop.
Live streams this week
Each week, we host developer Q&As, exclusive in-game first looks and more. And it's all live on our Twitch channel, join us! Missed a stream? Don't worry, we keep them all on our YouTube channel. Be sure to Subscribe to be the first to know.
Tuesday, June 11th – 16:00 UTC (Game Time) – Month Ahead Q&A
Guess you're just as excited as we are to sail off to the Land Out of Time, but it's not quite the time yet (July, remember?). In the meantime, join us as we cover what's happening in mainland Gielinor this June: the Comp Cape Rework and Weapon Diversity Beta, the once-in-a-lifetime "Breaking the Storm" event, the return of our Summer Special and more. Tune in!
LootScape will be enabled (see all details above).
Sunday, June 16th – 18:00 UTC (Game Time) – PvM with Mod Lee (Vorago)
Our resident PvM expert Mod Lee knows no fear and he's ready to take you all on another round of boss mass. From Vorago to the Kalphite King, the Corporeal Beast, the Angel of Death, if you've got a set to complete, an achievement to unlock, or simply want to hang out with friends and slay some, this is the place and time!
LootScape will be enabled (see all details above).
Monday, June 17th – 4:00 UTC (Game Time) – Melad Featured Stream
This week, our featured streamer is Melad. Join him for an early morning in Gielinor filled with adventures!
And since we love to support our amazing Content Creators, this featured stream is also an opportunity to grab a LootScape! That's right, you can now receive in-game loot when you watch a RuneScape streamer. It works exactly the same way as our official streams, just watch Melad's twitch stream (his Twitch channel) and you'll receive the LootScape the following day!
LootScape will be enabled (see all details above).
Pink skirts Events
Of course, adventures continue in Gielinor even when we're too busy (PKing) creating the adventures of tomorrow. Our PMods are here to welcome you in a range of PvM Boss Masses, Events and Q&As each week. Check out all the community events organised by the Pink Skirts on their official schedule here
---
The RuneScape Team