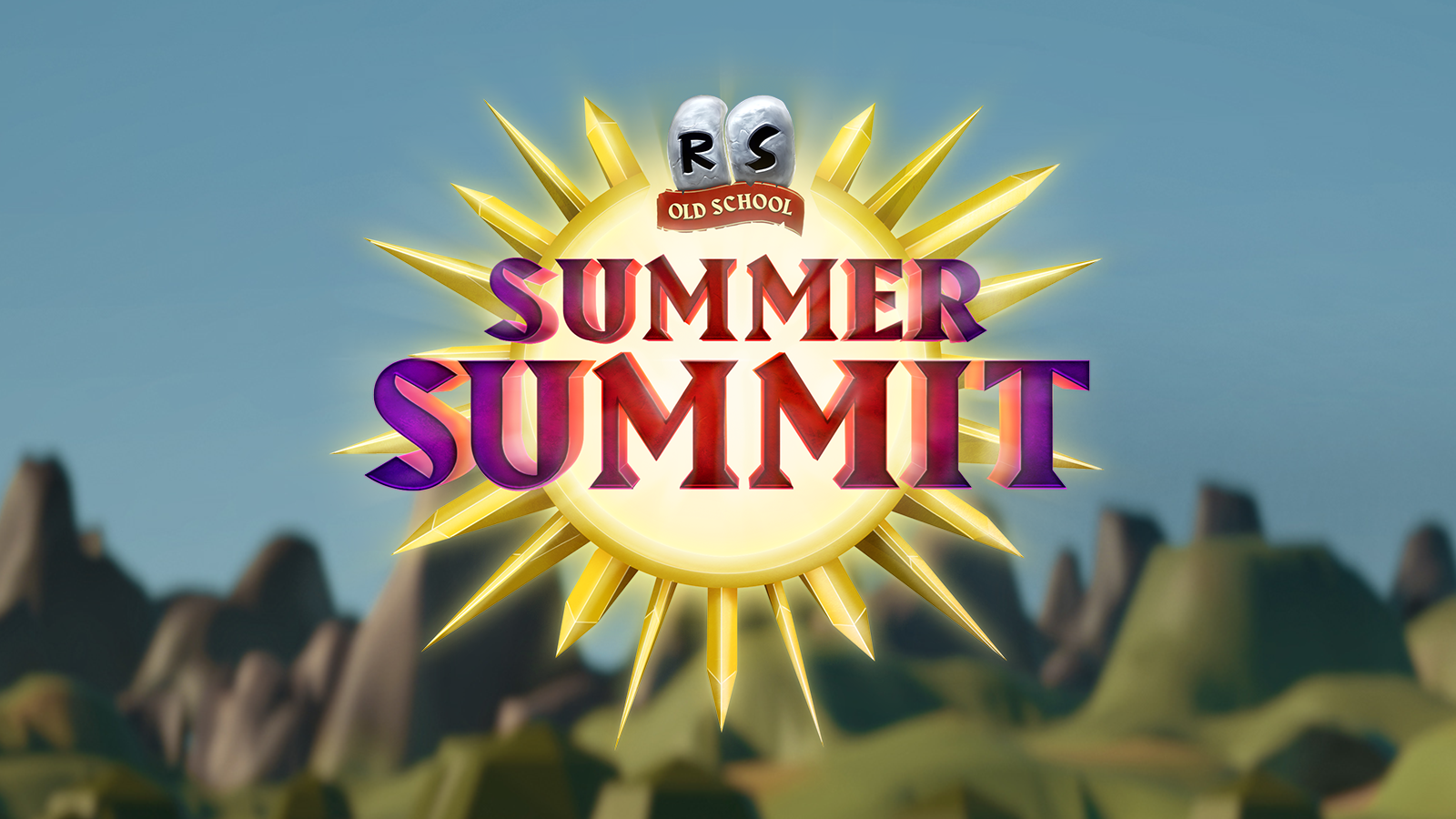 Hello, 'Scapers!
On Saturday, July 31st we're going live with the Old School Summer Summit! This whole lockdown thing has got us thinking about how we usually talk about the cool stuff we're doing. Previously we always went nuts at RuneFest and gave you an entire year's worth of content, which was always super exciting – until we'd miss the deadlines we set for ourselves.
This year we're changing our approach: the Summer Summit will focus on big stuff coming in the next six months. This approach is something of an experiment for us, and if it goes well, we'll try to do the same in another six months' time, looking at the next half year. Obviously, that second event won't be called the Summer Summit. Unless we do it in Australia…
Anyway, in lieu of RuneFest (which we miss immensely!) we reckon this is the best way to keep you updated with a more accurate picture of the adventures to come. We look forward to you joining us on Saturday, July 31st on the Old School RuneScape Twitch channel at 20:00 BST!
The Old School Team