The Beach is back! Lumbridge Crater will once again transform into a sun-soaked tropical paradise from June 27th to July 31st, with loads of distractions and diversions for all players. Here's everything you need to know...
Beach Better Have My XP
The Beach is Gielinor's hottest summer destination – a sandy haven where you can relax in the sun or dive into a bucketload of XP-laden summer activities! If you're looking for somewhere idyllic to skill and chill without the baggage queues, this is it.
Here's the list of activities available this year:
Sandcastle building
Barbeques
Rock pool fishing
Palm tree farming
Hook-a-duck
The coconut shy
Body building
Everyone's favourite: the Dungeoneering Hole!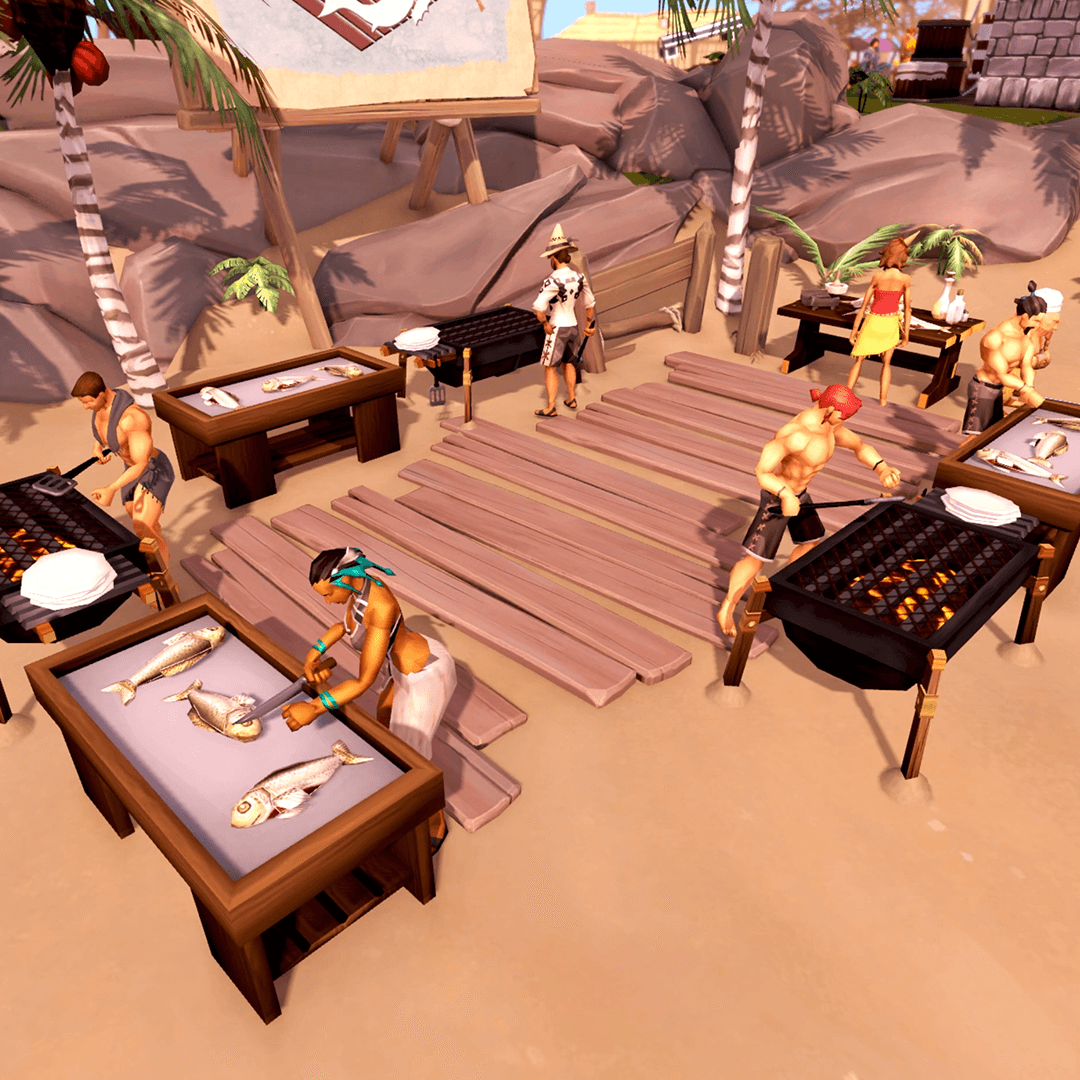 Keep Your Cool
You can take part in as many of the activities as you like, but it's mighty hot out there, so everything you do will increase your temperature.
Reach maximum temperature and you'll need to eat an ice cream to cool down!
You can eat three ice creams a day, so plan your activities around some quality slurping time.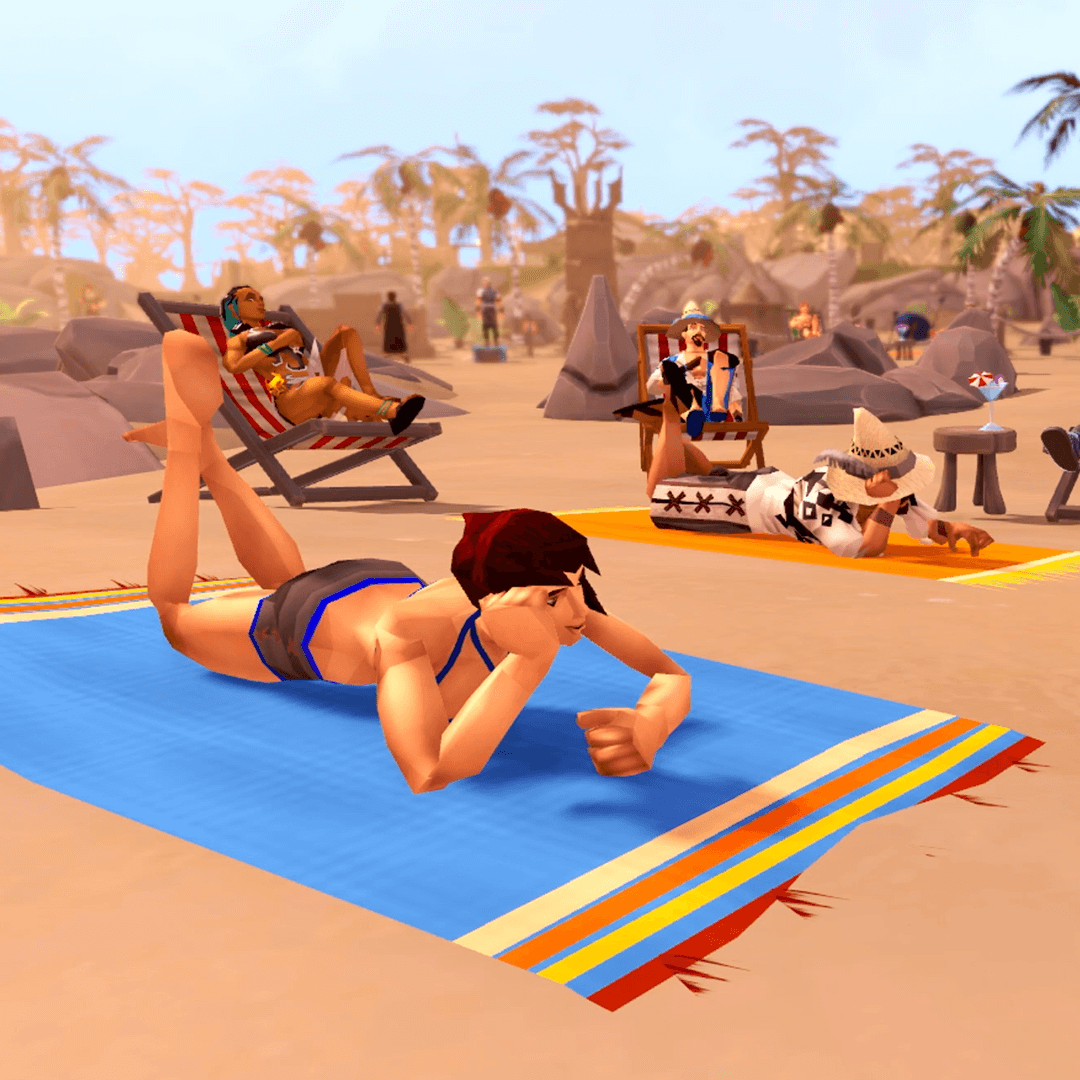 Spotlight On…
Every 15 minutes, a random activity from the list above will hit the spotlight. While an activity is spotlit, it gives 10% more XP!
This does not stack with the Happy Hour XP boost, by the way – Happy Hour replaces spotlight while active. More on that below.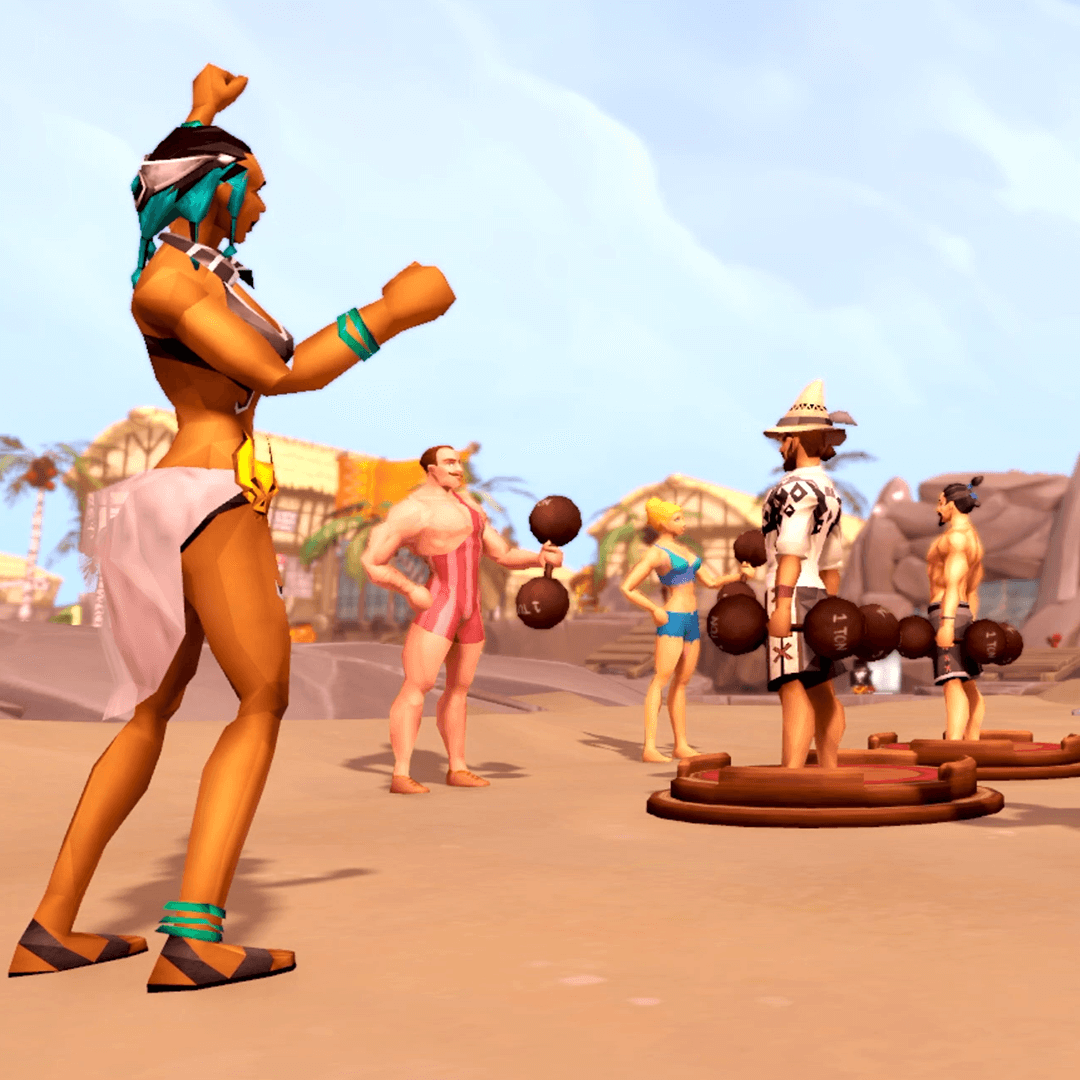 Happy Hour
During Happy Hour, XP is increased on ALL beach activities by 10%!
Happy Hour occurs automatically on all worlds at:
01:00
09:00
14:00
16:30
21:00
These magical hours also bring 10% increased chance of rolling on the drop table!
Oh and if that's not enough – your temperature gauge does not increase during Happy Hour. Time to work up a sweat without, err... working up a sweat.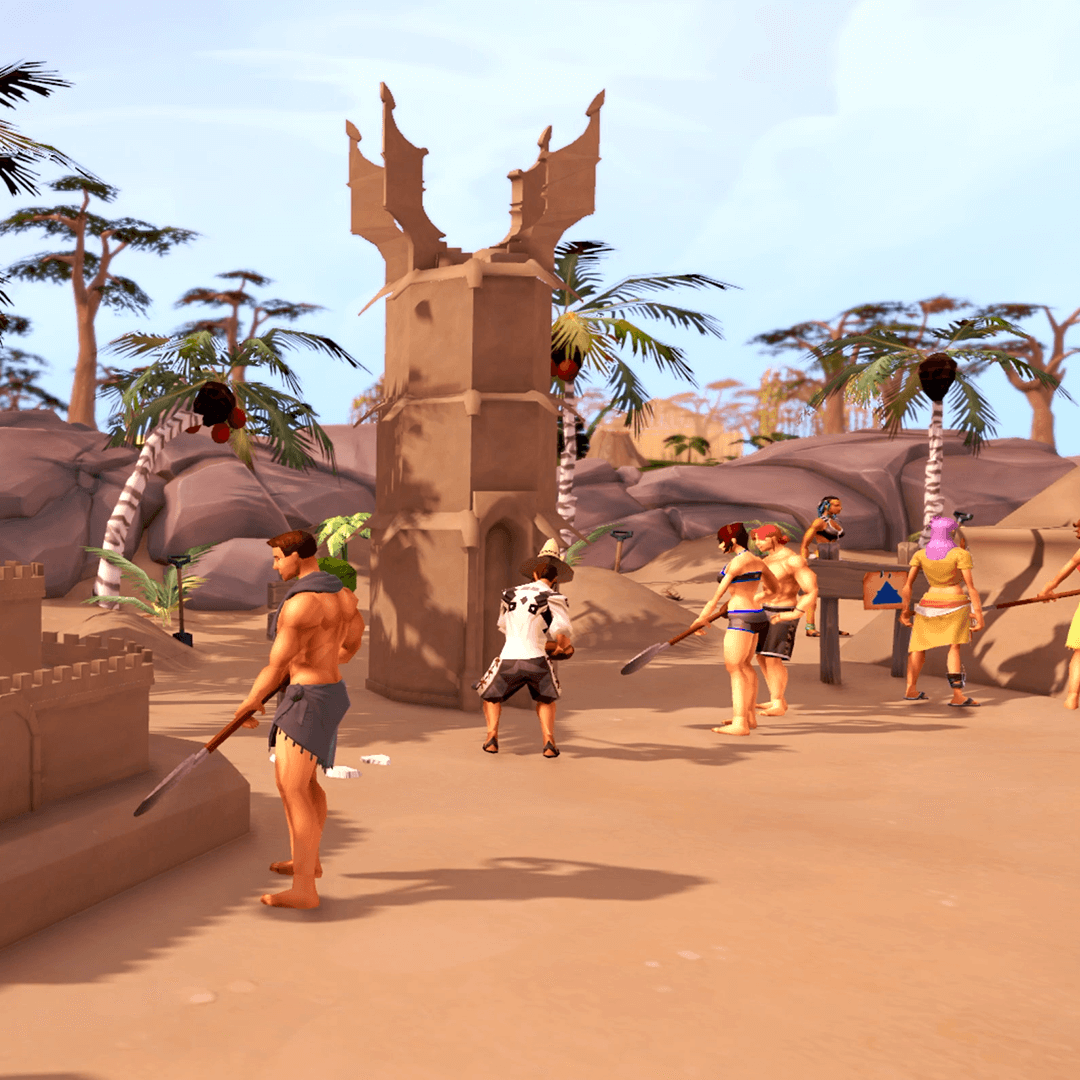 Oh No! Not Clawdia!
The cruellest crustacean of the summer is back! The formidable Clawdia appears in the centre of the crater at 45 minutes past the hour, every hour, for five minutes. Luckily she's a Safe Death right now!
Killing her rewards a player with drops, and if she's finished off within five minutes, all players that attacked her will receive rewards.
The first time you kill her every day, you'll be guaranteed an Anti-Sun Potion in the drop. With this Potion, all Beach activities give the player an extra 5% XP for the next 24 hours. Nice!
Despite all the rewards, it's safe to say that Clawdia is a bit of a vibe-killer, and when she spawns it will begin to rain and generally ruin the party mood. Guess you'll just have to kill her to bring back the summer!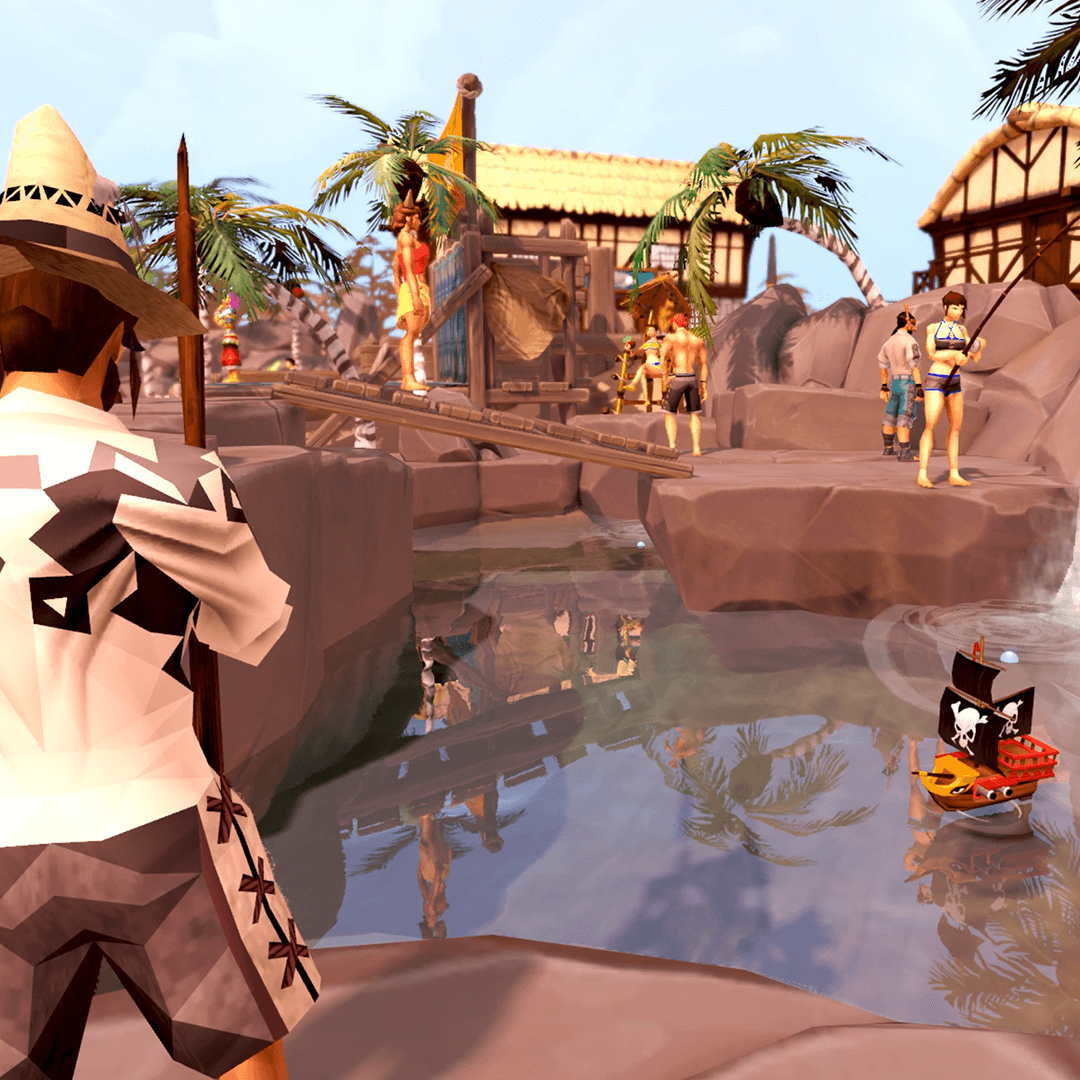 Rewards
We've added some scorching new rewards to the Beach this time around. Look out for:
Iaia Beachwear Outfit
Three Surfboards (including an epic Elder God-themed 'board)
Oar Weapon Override
Flower Hairpin
Various cocktails that work as potions while the Beach is active (yum!)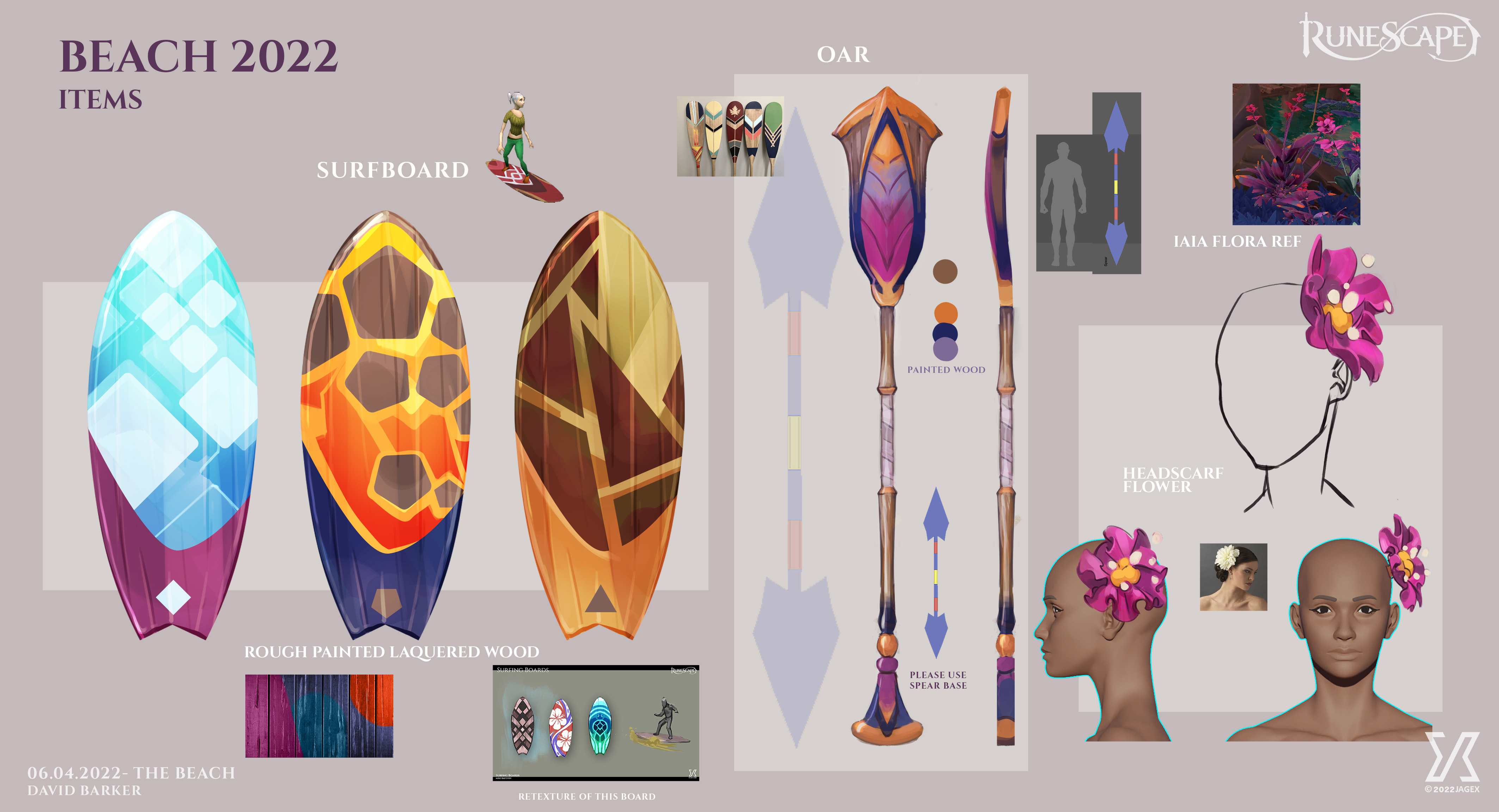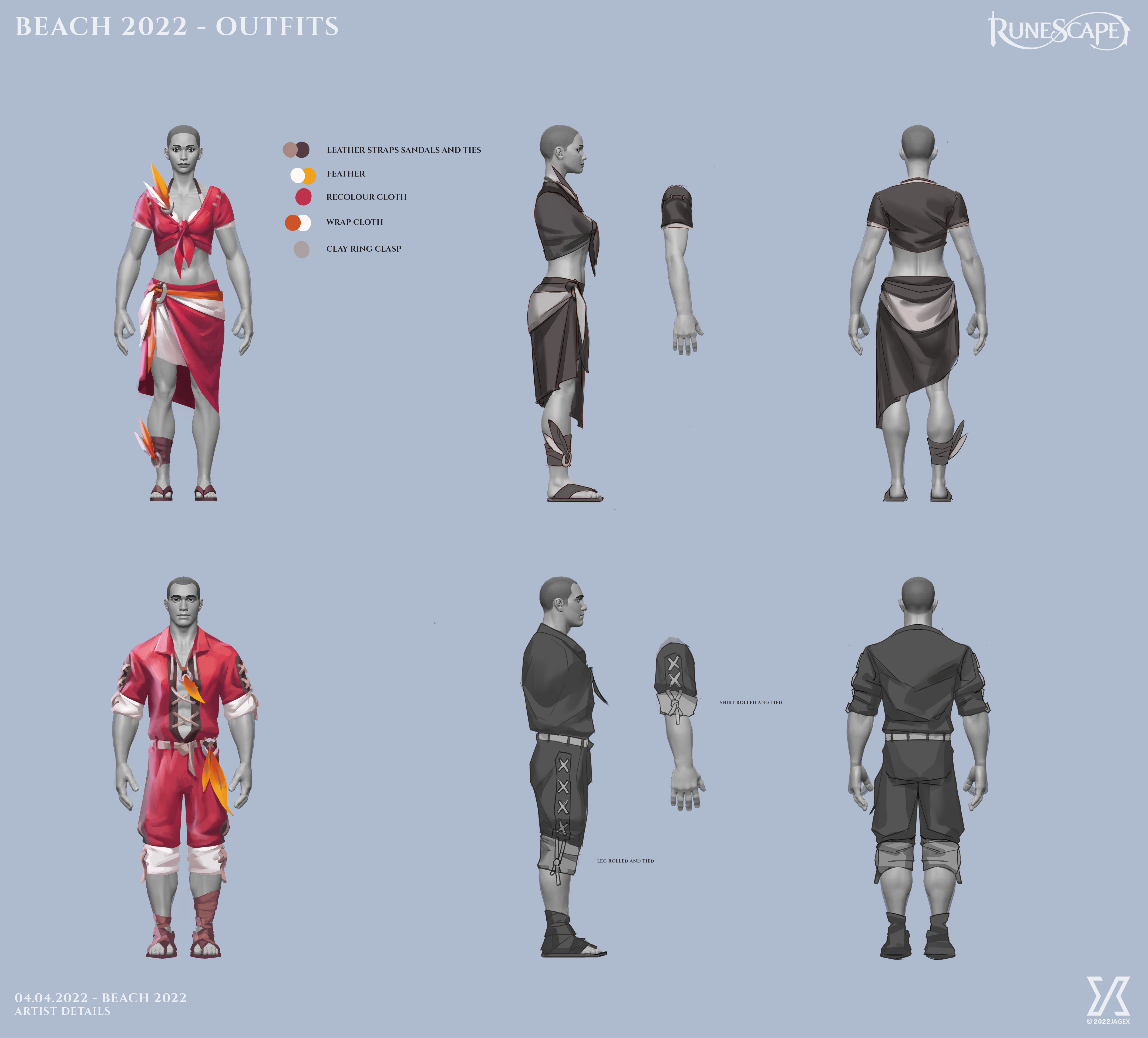 So what are you waiting for? Well, June 27th, obviously. We'll see you down at Lumbridge Crater – life's a beach!
---
- The RuneScape Team