Today's update brings a long-awaited sequel…

Bug fixes & Feedback
| | | |
| --- | --- | --- |
| Date and Time | Change | Current Status |
| Wednesday 13th September, 11:54 BST | We've just hotfixed a bug where Superior Slayer monsters were spawning more frequently than intended. | HOTFIXED |
| Wednesday 13th September, 12:10 BST | Players would like us to consider buffing low-intensity mining methods, after the Duke mining nerf change this week. | Next week, we will make a change so that Shooting Stars will no longer deplete faster if more people are mining them. This should mean that other players can't interfere with your AFK time if you decide to engage with Shooting Stars. |
| Thursday 14th September, 16:00 BST | Players have raised that the Shooting Stars change mentioned above will negatively impact players who solo scout Shooting Stars. | For solo-scouted stars, we would like to add a small extra incentive to reward players, however, it needs to be polled first. An additional question will be added to the planned poll at the end of September. We'd like to award a buff that provides around 50% extra star dust for five minutes for the first person who has found a Shooting Star. The exact buff and poll question should be confirmed in next week's game update newspost. |
| Thursday 14th September, 16:00 BST | The addition of a new Poison Waste Spirit Tree has impacted players' muscle memory prior to the update. | The Poison Waste Spirit Tree will be moved to the end of the list by next week. In the future we'd love to add the ability to customise spirit tree locations but that's a much larger task so we hope this will be sufficient for now. |
| Thursday 14th September, 16:00 BST | Players have reported that Guardians of the Rift can be used for low-intensity mining XP which can negatively impact players in the minigame. | To disincentivize griefing in the Guardians of the Rift minigame, we will be stopping players receiving mining XP after you've mined a certain amount in one game. We'll be looking at a reasonable amount of XP and if testing goes well, this should be launched next week. |
| Thursday 14th September, 16:00 BST | Players who left the area after starting mining at the Duke and then return can experience the new timer interrupting them unexpectedly. | Next week, the timer set when mining at the Duke will be reset any time the player re-interacts with the location. |

The Path of Glouphrie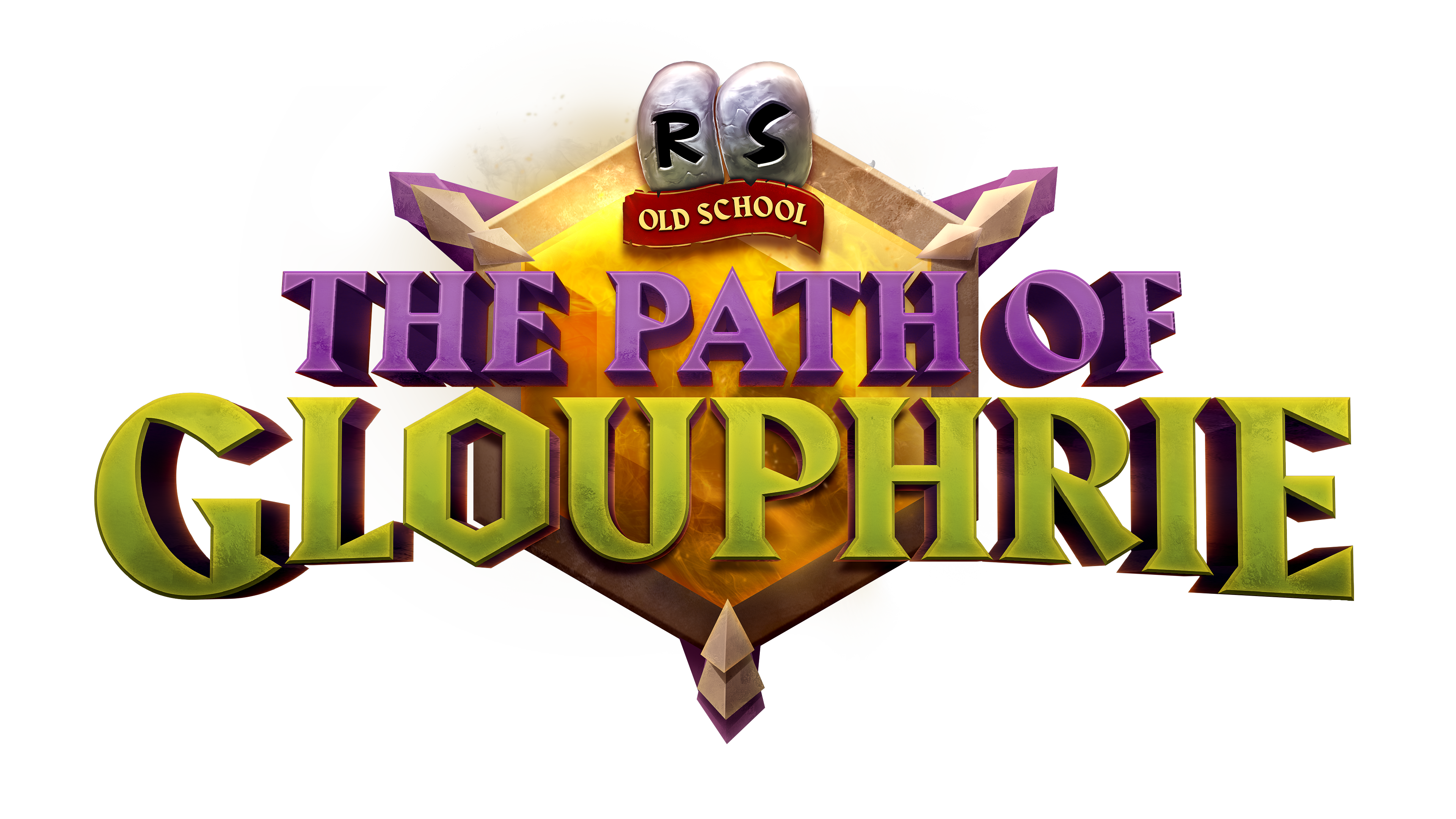 As part of our last Game Jam, we began the process of porting another iconic RuneScape quest to Old School RuneScape – and made a few improvements while we were at it!
Give a warm welcome to The Path of Glouphrie, the sequel to The Eyes of Glouphrie and the next part in the gnome questline.
In The Eyes of Glouphrie, you revealed a sinister espionage plot aimed at the Gnome Stronghold. Now it seems that King Bolren has acquired a worrying new pet. It appears that Glouphrie's next target is the Tree Gnome Village… what could he be planning?
Start the quest by speaking to King Bolren in the Tree Gnome Village!
If you can't see the video above, click here to play it!
Requirements and Rewards
Completion of The Eyes of Glouphrie, Waterfall Quest and Tree Gnome Village
60 Strength
56 Slayer
56 Thieving
47 Ranged
45 Agility
Upon completion you'll be rewarded with:
2 Quest Points
Poison Waste Dungeon Access
Two Lamps offering a total of 20,000 Slayer XP and 5,000 Thieving XP
Two Lamps offering a total of 30,000 Strength XP and 5,000 Magic XP
New Poison Waste Dungeon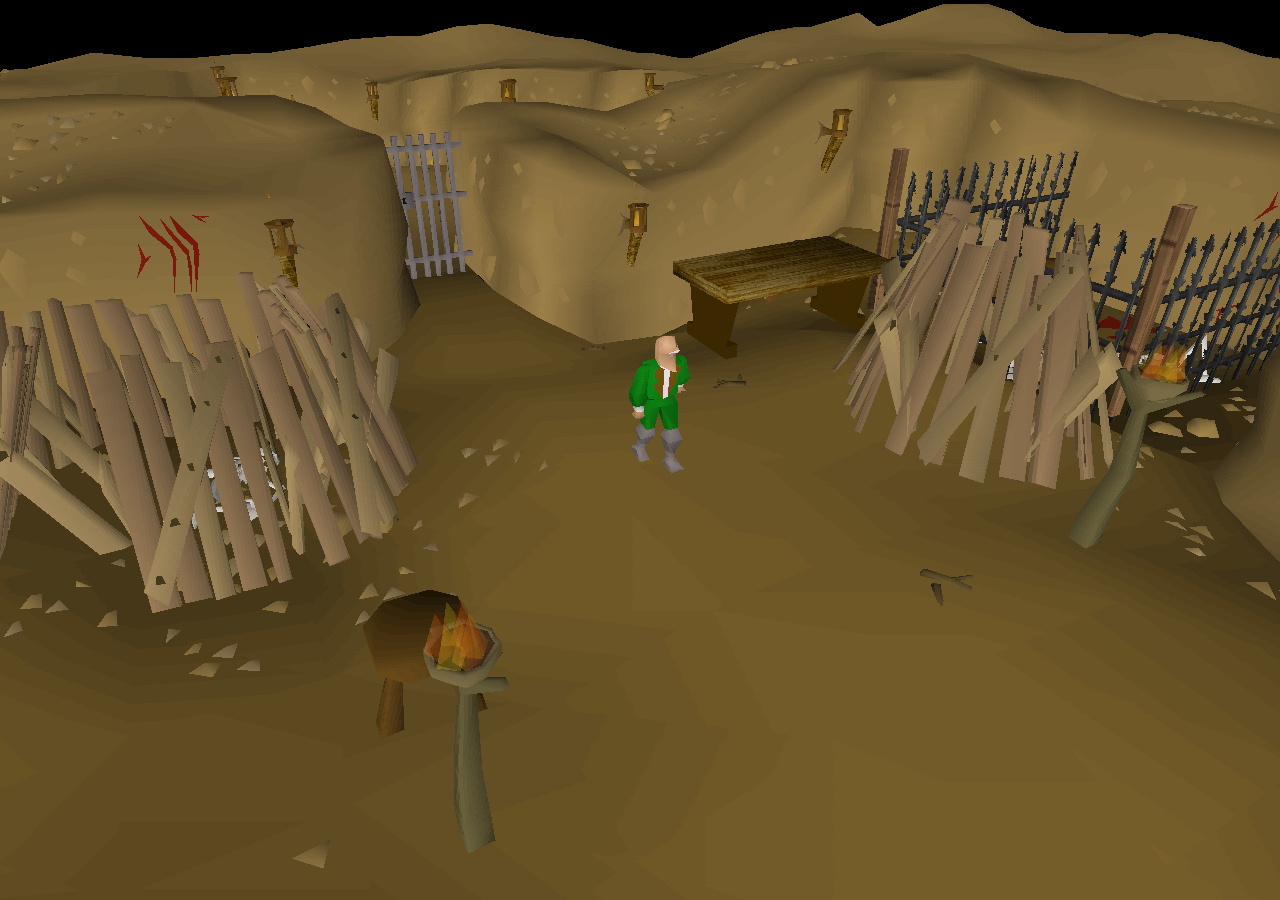 Upon completion of The Path of Glouphrie, you'll also gain access to a brand-new (for Old School) Slayer Dungeon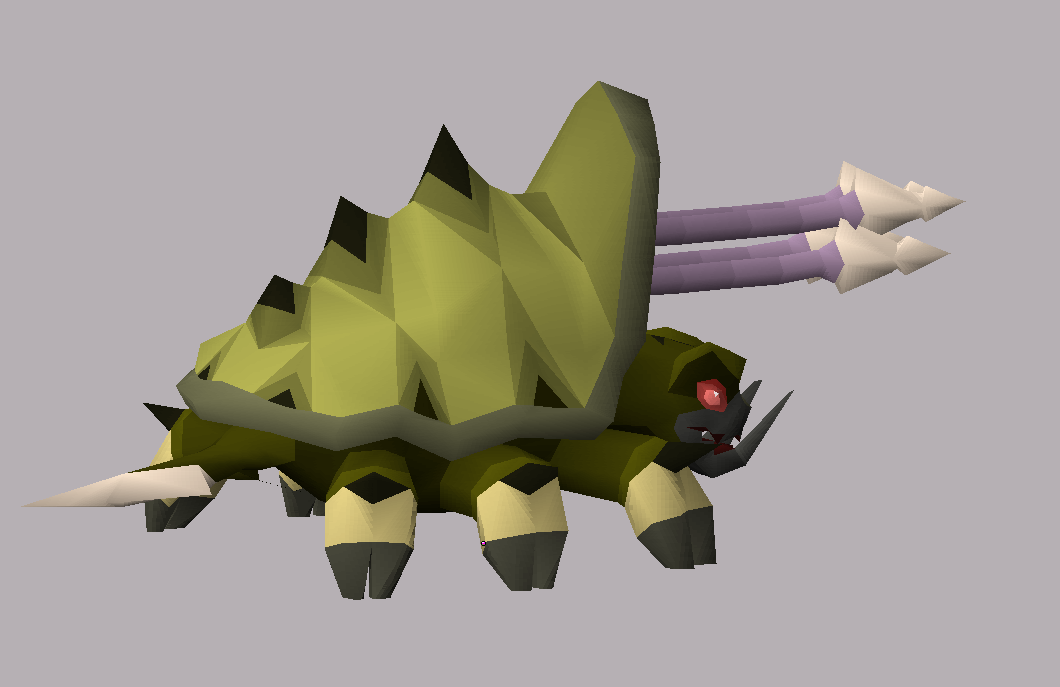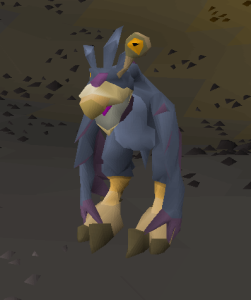 Here, you'll have the chance to take on deadly Warped Tortoises and Terrorbirds. But wait – these aren't the beasties you remember. We've taken the opportunity to totally rebalance their stats and loot tables – and while we were at it, we've also implemented a few other quality of life changes:
Players no longer need to use a Crystal Chime on Warped Tortoises and Terrorbirds during a fight. Instead, they need only have one in their Inventory.
Crystal Chimes are now made from a separate Crystal Seed than the Crystal Saw. No more swapping between them!
The dungeon creatures share a single 'warped creatures' Slayer Task, rather than having individual ones.

This Slayer Task is opt-in, so you'll need to unlock it.
We're also polling an additional block slot unlocked at 300 Quest Points.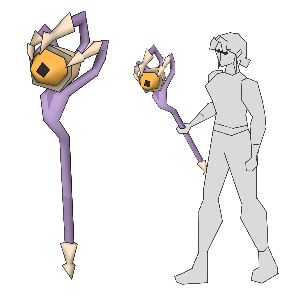 The Warped Sceptre (tradeable)
We've also added an Old School-exclusive unique drop to the Poison Waste Dungeon – the Warped Sceptre. This mid-level item is a drop from the Warped Creatures, which can be killed off-task if you so choose.
While the drop rates will remain a secret on the first day of the quest, as is tradition, we promise to release them soon.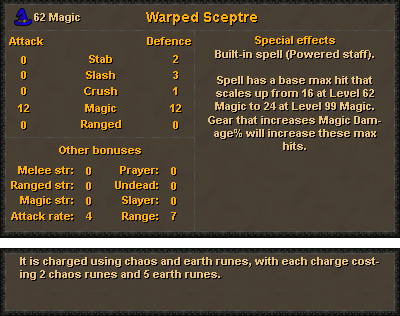 In terms of the current meta, you'll find that Iban's Staff will outperform the Warped Sceptre in raw DPS until you hit level 81 Magic, at which point its damage output will be higher. For those of you with lower Magic levels, you'll find that the Warped Sceptre is still a great mid-level unlock, and almost certainly something you'll want to work towards before you get your hands on your first Trident.
As the Warped Sceptre is a self-powered staff, you'll be able to use it with any Spellbook you choose. Its other strength is its high attack speed, which means that boosts to Magic damage from Elidinis' Ward, the Occult Necklace, the Imbued God Capes, and other items will scale more effectively with the Warped Sceptre than with Iban's Staff.
Finally, it looks awesome. Check out the claws!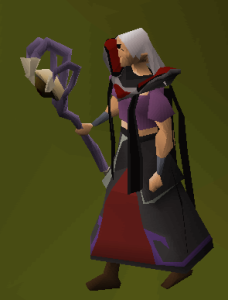 Future Polled Additional Slayer Block Slot
The release of Path of Glouphrie means that there are now a whopping 300 Quest Points available for you spacebar-smashing crusaders to get your hands on.
Currently, every 50 Quest Points unlocks a new Slayer block slot. We considered building this into today's update, but since this addition significantly alters existing Slayer metas, we thought we'd poll it just in case.
You'll be able to cast your vote on this issue in our next poll, which is currently scheduled for the end of September. If this change passes, you can expect it to launch fairly quickly – so you won't have to wait too long!

Mobile TLI Beta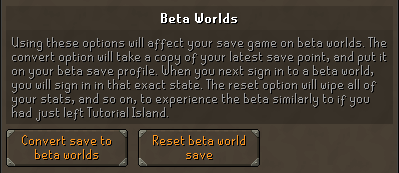 Today's update also brings the foundations for the Mobile TLI Beta. From tomorrow, Thursday 14th, you'll have access to exclusive Beta worlds which use the new mobile UI. In a Beta worlds first, you'll also have access to a copy of your main game save, so you can try playing exactly how you're used to while taking the new UI for a test drive.
PLEASE NOTE: TO PARTICIPATE IN THIS BETA YOU WILL NEED TO MANUALLY UPDATE THE OLD SCHOOL RUNESCAPE MOBILE CLIENT BY VISITING THE GOOGLE PLAY OR APP STORE. IF THIS IS NOT DONE, YOU WILL EXPERIENCE UI ISSUES WHEN SWITCHING BETWEEN BETA AND NON-BETA WORLDS.
If you'd like to use your main game save on a Beta world, we recommend first logging into a normal world and making your way to the Settings menu. Select Gameplay and scroll down to the bottom to see the new Beta worlds options.
Here, you'll be able to convert a save for use on the Beta worlds or reset your current Beta worlds save for a fresh experience. Without a converted save, you'll be shunted back to Tutorial Island with the rest of the n00bs – although since this is a Beta world, you'll be offered a handy teleport to the mainland if you'd like to start your adventure right away.
You'll be able to access the content in the following worlds:
World 585 - AUS
World 586 - GER
World 587 - UK
World 588 - US West
World 589 - US East
Once you're finished playing around in the Beta, simply switch to a normal world and resume playing however you normally would.
This has been a big project, and we're excited to hear your feedback. We'll be keeping a close eye on discussion so feel free to join the conversation on the Official Old School Discord's Mobile Beta channels.
To leave your feedback, simply head to the Official Old School Discord and find the "OSRS Mobile" category. From there, you'll see plenty of channels to leave your feedback.
Below you'll also find a Mobile UI Beta Survey (ooh!) where you can tell us your thoughts. We'll be paying close attention to all your feedback to make sure the next steps are aligned with the community's expectations – so be sure to let us know what you think!


Other Changes
We're also launching a Poll 80 change today! As of this update, the Wintertodt respawn timer is now fixed at one minute. A handy countdown will appear in the empty energy bar.
The remaining high-priority Poll 80 changes are coming next week – including the Callisto chip damage changes and the Medium Diary requirement for Wilderness bosses. Community feedback has told us that these changes are very important to you, so we hope you're looking forward to 'em!
Speaking of our lovely community, you've been having some heated discussions regarding a new AFK Mining method developed after the Desert Treasure II launch. You resourceful lot have been using the Salt deposits in the Duke's fight to mine to your heart's content! While we admire your tenacity, we don't feel that this method is good for the game. We love a good low-intensity training method, but this appears to be 'free XP' – and we don't like that.
We've seen all sides of the conversation and understand that some of you don't see any harm in keeping this unintended training method around. However, we hope that you trust us to do what's best for the game – and in this case, that means making this method unviable.
As of today's update, Mining the Duke's Salt deposits for more than five minutes will tire you out and cause you to stop for a breather.
We also have some minor changes and improvements this week:
Fixed wording on the GIM leaving interface.
GIM leaders who wish to abdicate no longer need another active member in their group to do so.
The Grand Exchange sales fee is no longer charged on Deadman: Apocalypse worlds.
You can now check charges remaining on the Blade of Saeldor while it is equipped.
The Bind, Snare, and Entangle spells now give slightly different XP depending on whether the spell will hit or splash. This also means that you can predict success by looking at how much XP you've received.

For Bind, a success now gives 31 XP, up from 30.
For Snare, a success now gives 61 XP (plus damage), up from 60.
Entangle already had an XP difference in PvP combat, and we've applied the same numbers to PvM. A success is now worth 89 XP, up from 70.

The Wilderness Diary Task that required players to kill a lava dragon and bury its Bones now completes when the dragon is killed, without requiring you to do any burying – after all, that's not the hard part of the challenge!
The Locator Orb is now permitted in Castle Wars.

PvP Rota
PvP World Rota
The PvP rota has moved to Period A:
539 - (US) - PvP World
318 - (UK) - Bounty Hunter world
548 - (Germany) - High-Risk PvP World
577 - (US) - Free-to-Play PvP World
559 - (UK) - LMS Competitive
World 390 (AUS) for LMS Competitive has been activated with this rota.
World 569 (AUS) for Bounty Hunter has been activated with this rota.
The PvP Arena is using 1 Defence Pure loadouts in Ranked Duels and Tournaments this week.

You can also discuss this update on our official forums, on the 2007Scape subreddit, the Steam forums, or the community-led OSRS Discord in the #gameupdate channel. For more info on the above content, check out the official Old School Wiki.
Mods Abyss, Arcane, Archie, Argo, Ash, Ayiza, Boko, Bruno, Chilly, Crystal, Curse, Daizong, Dylan, Ed, Elena, Enigma, Errol, Fed, Gecko, Gizmo, Goblin, Grub, Halo, Harold, Hend, Hornet, Husky, Jalo, Jerv, Keyser, Kieren, Kirby, Kurotou, Lenny, Light, Mack, Manked, Markos, Maylea, Meat, Moogle, Morty, Necro, Nox, Nylu, Other, Pumpkin, Redfield, Regent, Rice, Roq, Ry, Sarnie, Shroom, Sigma, Skane, Skylark, Sova, Squid, Starry, Stevew, Surma, Sween, Tide, Titus, Torrance, Tsourorf, Tyran, Veda, Vegard, West & Wolfy
The Old School Team.