We wanted to take some time this week to get various bits and bobs in the game back in shape - but don't worry! We've still got some news about Wishes, the Elder God Wars, and the results of the Rex Matriarchs Player Gallery Competition to sink your teeth into.
Elder God Wars: The Next Chapter
Following the events of Azzanadra's Quest, Gielinor is in turmoil. Friend is now foe, and the real enemy is still looming on the horizon.
So what's next? Well, we can't give the game away just yet - but we can tell you that the next chapter of the Elder God Wars storyline will be revealed this Friday.
Listen out for rumblings throughout the week, and tune in to Twitch.TV/RuneScape at 17:00 Game Time this Friday, May 21st for the full reveal. We'll see you there!
---
Wishes: Coming Soon!
We know that many of you are anxious to hear more about the Wishes we promised you after the Login Lockout, and we can assure you that the Ninja Team have been hard at work on them.
You can expect more news in tomorrow's livestream and we'll be sharing even more information in a dedicated newspost a little later in the week - but we can share a little bit right now.
The Wishes will arrive in the form of a Guardian's Gift, which you can open to choose the Wishes you'd like to receive.
The release is currently planned for Monday May 24th - so get that date in your diary!
---
Prime Gaming
Our friends at Prime Gaming have a special treat for you. For the next 10 months or so, RuneScape players who link their Prime Gaming accounts will be able to get their hands on a variety of exciting goodies.
This month's reward is 7 days of RuneScape Membership - just the ticket if you're looking to try out everything the game has to offer!
You'll be able to claim your membership from May 18th (that's tomorrow!) to June 22nd. To do so, simply link your Prime Gaming and RuneScape accounts. More information can be found here when it goes live on May 18th.
Achievements
Fixes
Fixed an issue with the achievement 'Unlocking Waiko II' where the Hunter and Hanto Outfits were being marked as complete when they were not.
The Lumbridge Skilling Path achievement 'A Labour of Loaf' can once again be completed.
Since the Cockroach Soul can now be added to the Slayer Codex you'll now need to have one for the 'To Be a Master' achievement.
---
Animations
Fixes
Fixed a minor animation issue when using a Slayer Dummy.
Weapons will no longer appear upside-down in the Customisation interface while previewing the Twisted Jester Walk Animation.
Fixed an animation issue with one of the King Black Dragon's heads.
The idle animation will no longer play over the horned graahk trapping animation.
You will no longer continue to perform a channelling animation during a certain segment of Beneath Cursed Tides.
The Heart of Spring and Heart of Autumn teleport animations now display correctly in the wardrobe preview.
---
Other
Fixes
Your ability cooldowns will now be reset after clicking out of the Prayer mode swap confirmation screen at the Altar of War.
Using the Needle Strike ability no longer results in increased damage upon changing primary target.
Cows, bulls and chinchompas on the Player Owned Farm will no longer appear without colour if textures are disabled.
The Kalgerion Demon's Crit-i-Kal scrolls will now hunt for nearby players all around the familiar, rather than only in the south-west corner of its footprint.
Fixed an issue where the Seren Godbow's special attack debuff was cleared too quickly.
Premium beards now work correctly.
Disabling textures will no longer cause the blue and purple toadstools in the Lost Grove to display incorrectly.
Players wearing the Master Farmer outfit will now receive a discount from Horatio when asking him to guard their vines.
The Quest Overview screen for Mourning's End Part II now points to the correct quest start point.
Missing Slayer Masters have been added to the Slayer Holiday Portal.
Dragging the Mighty Slayer Helmet (f) into Worn Equipment will now equip it instead of opening the Teleport Options window.
The Taskmaster emote now unlocks as expected.
Quest Journal text for The Giant Dwarf now has greater detail and clearer hints.
Bluebox map highlighting has been added throughout The Giant Dwarf.
All references to 'Imcando Dwarves' have been corrected to 'Imcando dwarves'.
Players no longer become cursed after upgrading their membership and logging into RuneScape. (New players will no longer get a "The sap or leech curses currently affecting your stats reduce a little" message on their second login into a if it's a members world.)
A particular Mining rock in the Three's Company Saga no longer clips into the scenery.
Several pets can now be summoned on free-to-play worlds.
The Black Axe can now be added to your Tool Belt.
The Ring of Forging's effect now works correctly when smelting Iron Bars in New Varrock.
You can no longer obtain Reaper stacks from any kind of Combat Dummy.
The [SPOILER] in the final cutscene of Ritual of the Mahjarrat no longer slides into view.
Players will now require two free Backpack slots to collect captured animals from Box Traps, due to an error where animals would be dropped as items if the Backpack was full.
Users can no longer interact with the Elemental Balance in the Player Owned House if they are using Revolution Combat Mode.
The crassian section during Beneath Cursed Tides has been made more friendly for mobile users.
The 'Dreadnaut' music track now unlocks as expected upon entering the Dreadnaut boss room for the first time.
The death penalty modifier is now shown as expected on the end screen after completing a Daemonheim dungeon.
Dwarven Chainaxe abilities now work when wearing the full Nature's Sentinel outfit configured to consume logs.
A Staff will now spawn on the ground during the fight with Chronozon in the Dominion Tower.
Corrected a situation which could lead to players becoming stuck in the Gelatinous Abomination Cave in the Burthorpe tutorial.
The floating Treasure Hunter Keys UI element will no longer appear on top of cutscenes if it was not closed prior to the cutscene.
Fixed an issue that prevented players with both the Smelting Gauntlets and a Ring of Forging equipped from smelting 60 Iron Bars at once.
It is no longer possible to use a growth surge on an adult legendary pet under certain circumstances.
The Sign of the Porter VII icon will no longer be removed from the Buff Bar upon relogging.
Using soils from the Archaeology skill on one another no longer opens a Herblore UI.
J-Mod Livestreams
Tuesday May 18th | 16:00 Game Time | Leads Q&A
Here's your chance to get all the info you could possibly want about what's coming up in RuneScape, straight from the source! You'll also get your first look at the Wishes we promised after the Login Lockout, so be sure to tune in if that's your jam.
Wednesday May 19th | 16:00 Game Time | Let's Play - Azzanadra's Quest
The J-Mods are questing! It's Azzanadra's Quest like you've never seen it before, with behind-the-scenes tales, accidental-on-purpose lore drops, and non-stop J-Mod hilarity. Come join the fun!
---
Creative Corner
Rex Matriarchs Player Gallery Competition
The results are in! We loved seeing your amazing entries - in fact, we had real trouble picking a winner! After much deliberation, we've settled on the following:
JOINT FIRST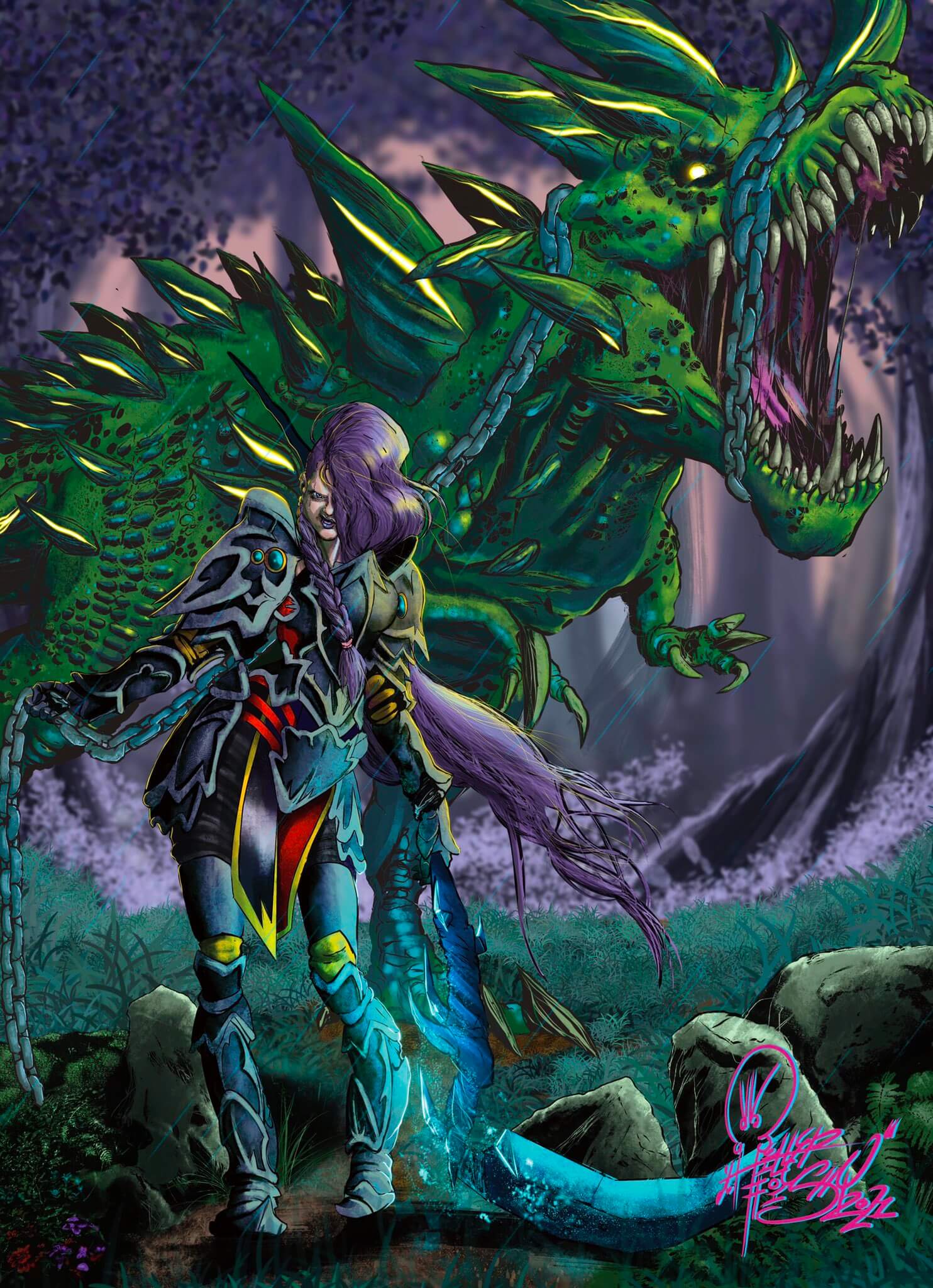 Killerfishy24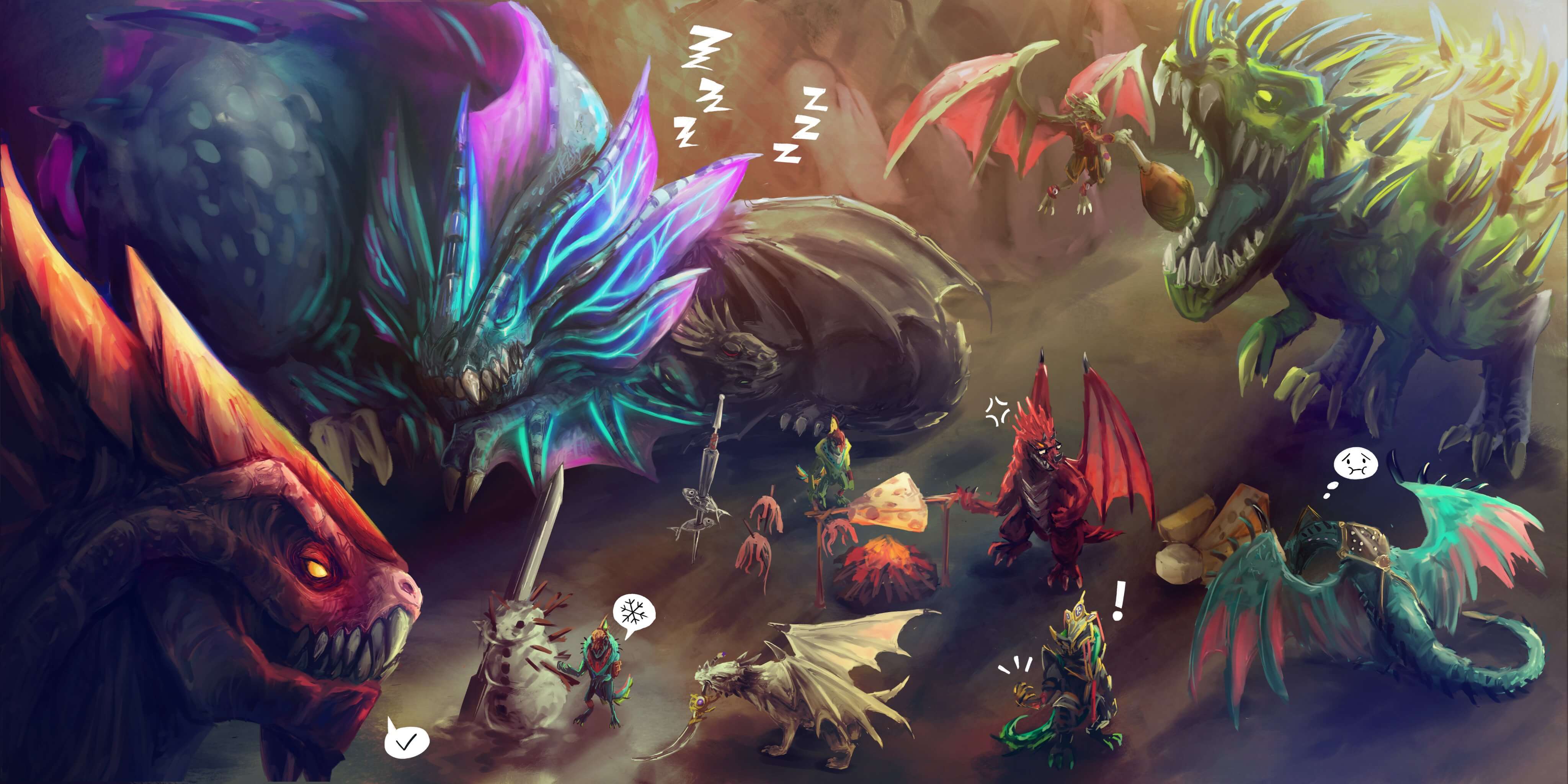 Scaly_winged
These two artworks impressed us so much that we couldn't pick between them!
We love the level of detail on Killerfishy24's artwork. The reflections in the puddles, the slobber on the jaw, the sinister grin on the player character - it's just stunning! Top marks from us.
Speaking of detail, Scaly_Winged's artwork was a delight! Every time we look at it we find something new to gawp at. We'd love to see this scene play out in game - especially if it looked this pretty!
Our two winners will both walk away with a King Black Dragon building set. Congratulations to the both of you!
RUNNERS UP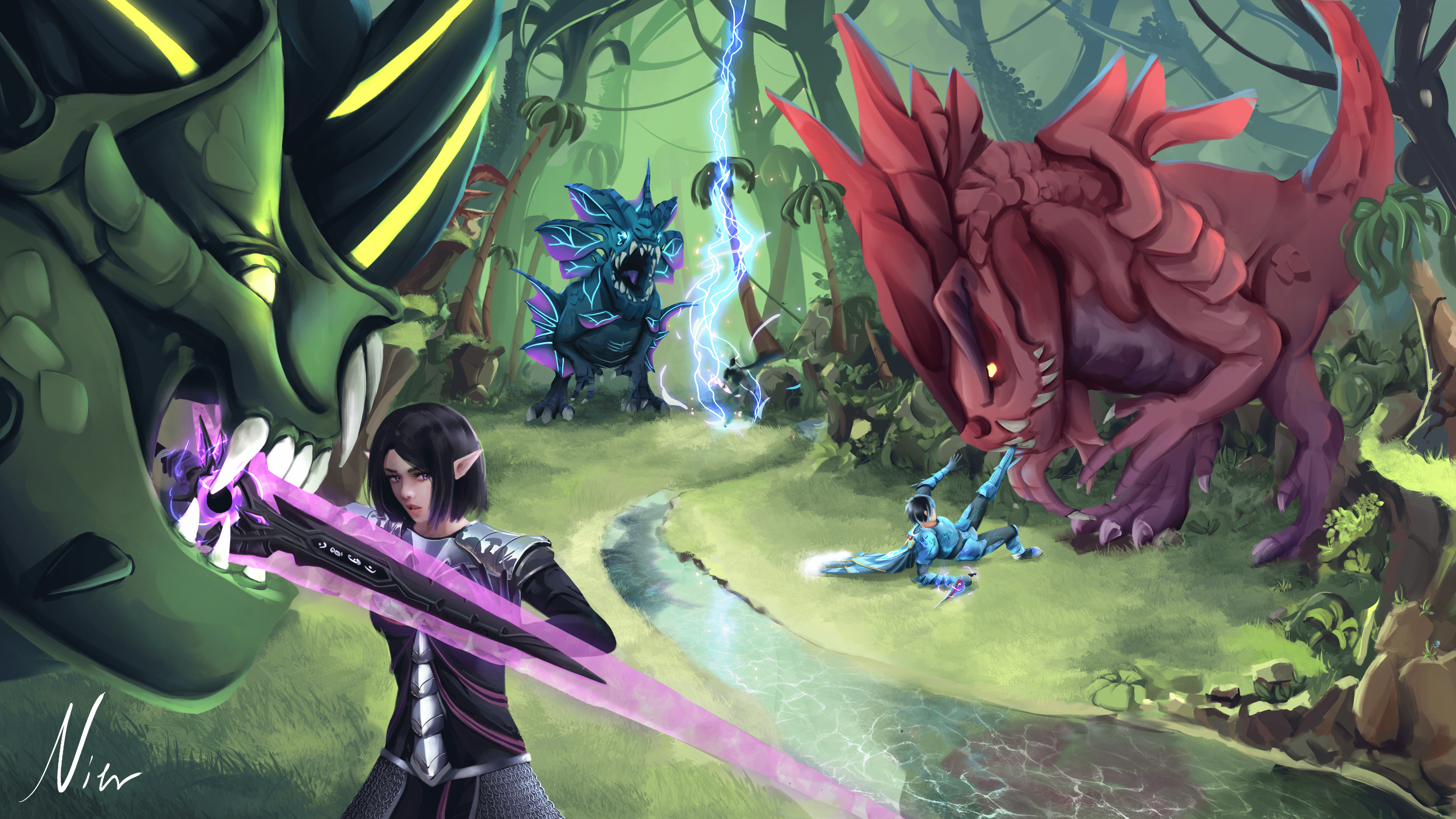 x nier x
We always love to see your player characters, although some of these ones look to be in a spot of trouble! We really liked the framing of this one, with that lovely detailed sword up front. x nier x, the artist, will walk away with 3 Bonds!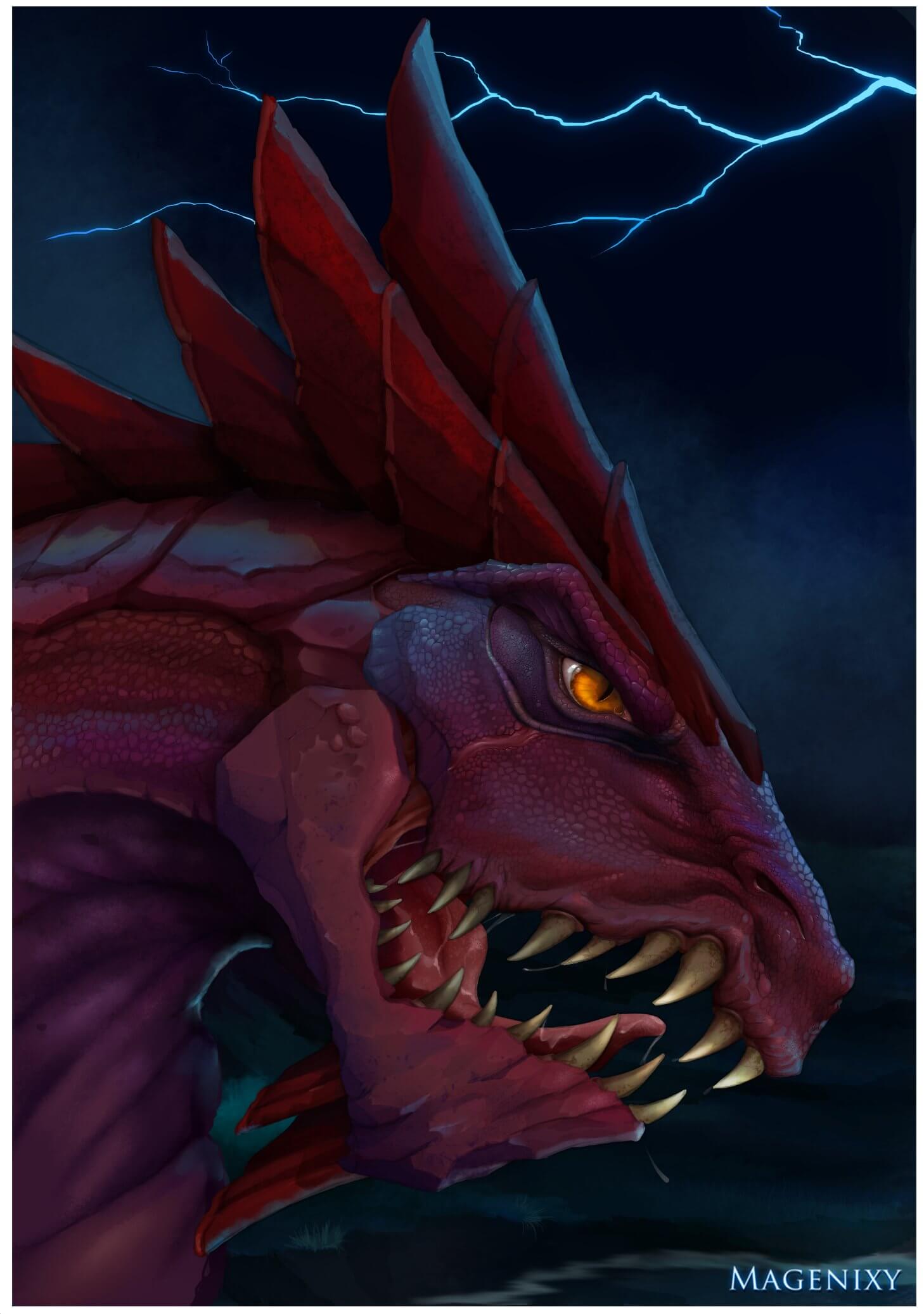 Magenixy
Eek! Magenixy's really captured Orikalka's rage in this piece. We wouldn't want to get caught in those jaws! As a runner up Magenixy will receive 3 Bonds.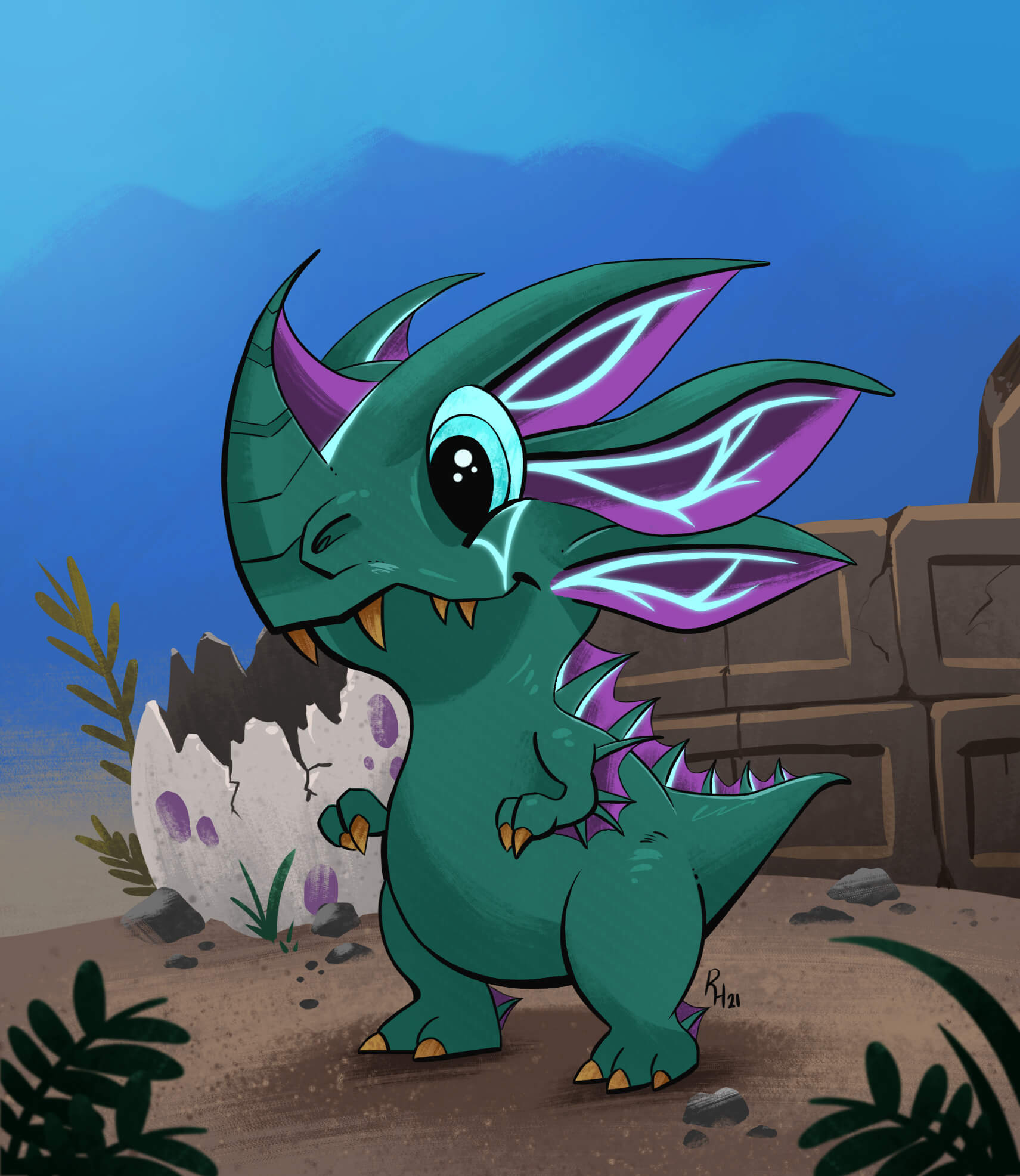 Fallen Urge
Fallen Urge has given us the urge to give this adorable little creature a cuddle! This art style is so playful and colourful - we can't help but go "Aww!"
Fallen Urge gets 3 Bonds!
HONOURABLE MENTIONS
As we said before, we received so many amazing pieces of artwork for this competition. We'd like to give honourable mentions to the following artists and their fantastic handiwork:
Flick through our gallery of honourable mentions by pressing the arrow buttons at the side or selecting an image at the bottom.
RuneTube
Did all that gorgeous artwork inspire you to take on the Rex Matriarchs yourself? Then you'll want to watch Nuzz Nuzz's in-depth PVM guide and level up your combat game! This video is jam-packed with tips, from simple ways to stop yourself from dying to overcoming discouragement. You can do it!
Awesome Art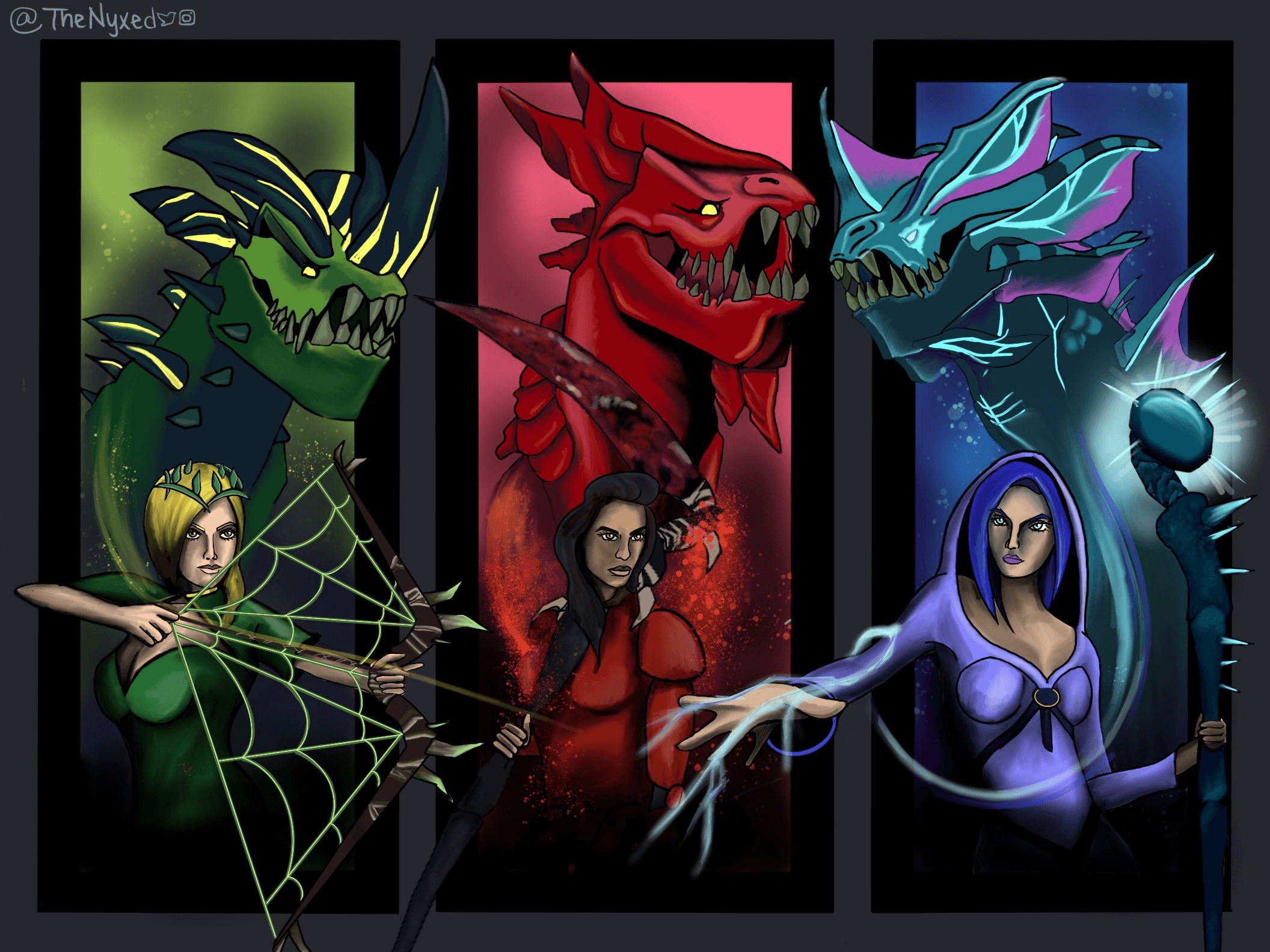 TheNyxed just barely missed the deadline for our Player Gallery competition, but we think her human-style Rex Matriarchs are awesome, so we're featuring them anyway! We love the thought that went into these designs. Which one's your favourite?
---
Community Corner
Pink Skirts Event
We're going mad for the Matriarchs this week! Even our featured Pink Skirts event will see you taking on the terrifying trio. To join the battle, head to the Rex Matriarch Lair on World 68 on May 20th from 20:30 to 21:30 Game Time.
For more info, check out the Pink Skirts page!
Community Shout-Out
Need some help with those dino dames? Make your way to the Guardians of Gielinor Discord server, where RuneScape's PVM pros are simply bursting with tips and advice.
Click this link to join:
---
- The RuneScape Team