This week's update adds Wiki Integration for the official client and more changes from November's Game Improvement poll.

Wiki Integration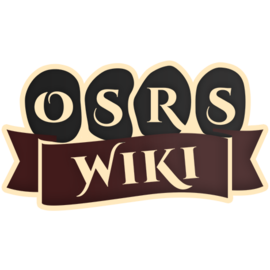 The
Old School RuneScape Wiki
has been integrated with the official client on both desktop and mobile! The following features are now available:
Entity Lookup and Search

Right clicking or long pressing the Wiki icon brings up "
Lookup-entity
" and "
Search
" options. "Lookup-entity" allows you to click/tap on any entity in the game world or your inventory/worn items and automatically open the relevant Wiki page in your web browser. "Search" allows you to enter a term in the chatbox and search the Wiki for any relevant pages. You can also search by typing "
::wiki (search term)
" in the chatbox.
Quest and Achievement Diary Links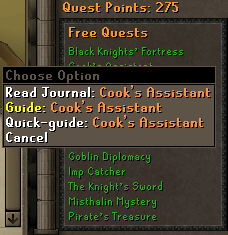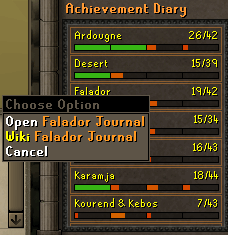 Right-clicking/long pressing on a Quest or Achievement Diary will now give you the option to open a Wiki guide.

Bags, Sacks and Spice Racks
Open & Close Options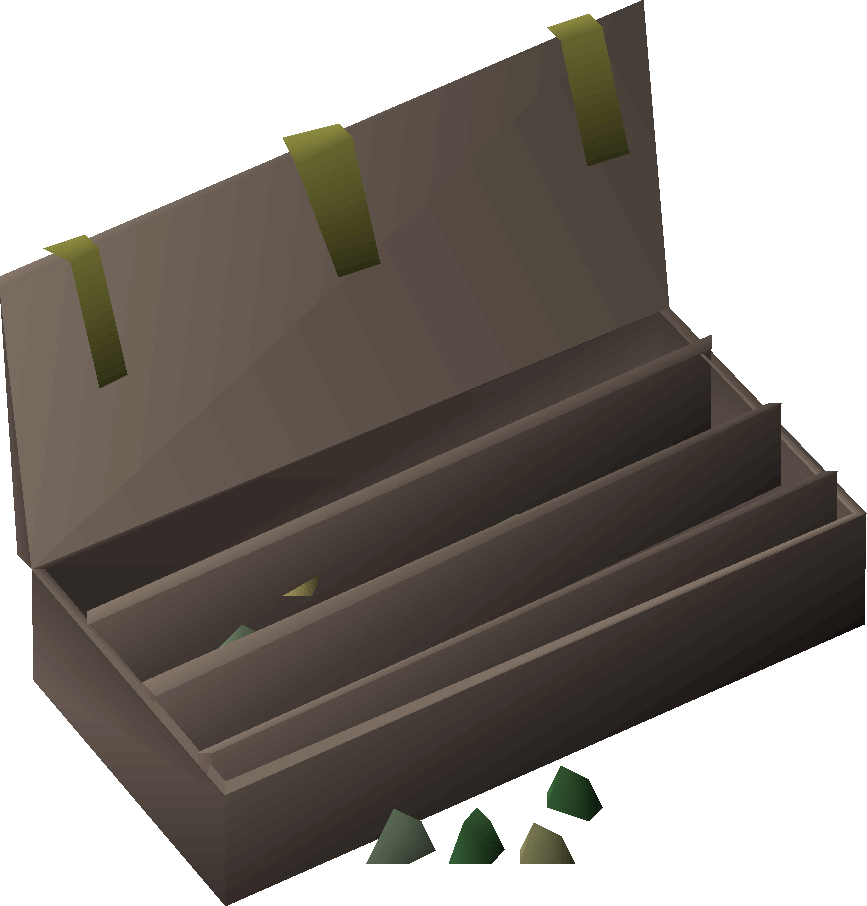 Open and Close options have been added to certain receptacles. While open, suitable items will be added to the vessels automatically on pick-up.
Seed Box - works on any seeds picked up from the ground
Herb Sack - works on any grimy herbs picked up from the ground, harvested from herb patches and harvested from Herbiboars
Coal Bag - works on any coal mined from rocks
Gem Bag - works on any gems obtained while mining or pickpocketing Tzhaar creatures
The Spice Rack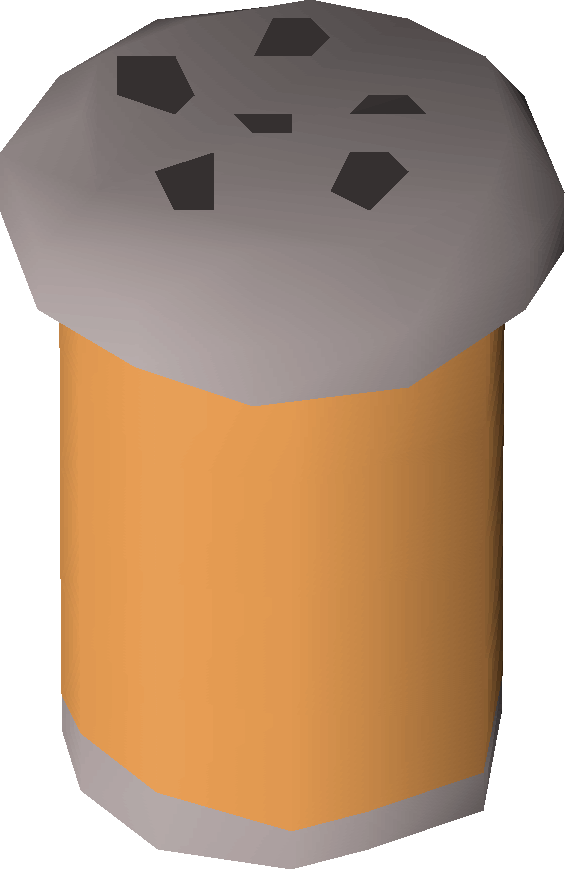 You can now build a Spice Rack in the kitchen of your POH. This requires 60 Construction, 3 teak planks, 6 soft clay and four doses of each colour of spice. The rack itself can store 2.147 billion doses of each spice - we hope that's enough!

Bounty Hunter and Last Man Standing
Bounty Hunter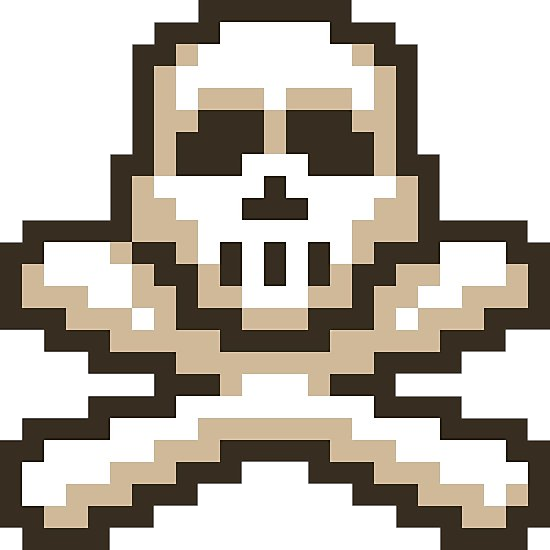 We're sorry to announce that we've taken the decision to close the Bounty Hunter worlds until further notice. Bounty Hunter's design unfortunately leaves it prey to gold farmers, who abuse its mechanics to generate GP in excess of the amounts available via legitimate methods. While this had not reached a scale that could affect the in-game economy, it undermines other game content and the overall integrity of the game. Because these issues existed before the rework, we do not believe that simply undoing it would solve them. This is quite clearly not the outcome that any of us wanted, but right now we're convinced it's the best option available to us. We recognise that the removal of Bounty Hunter will mean that there are some unique items that will be temporarily unavailable. We will not be opening a temporary shop to give access to these items unless we're able to reach a swift resolution. Right now, we are discussing both technical and rules enforcement-based solutions. You can expect a statement about this and the future of Bounty Hunter tomorrow, on
Friday January 24th
.
Last Man Standing

In other PvP news, we're re-enabling the High Stakes mode of Last Man Standing on members' LMS worlds. This time you must deposit 50,000 GP to enter. We're also reducing the cost of some items in the LMS rewards shop: Wilderness Crabs Teleports will now cost 1 point and trouver parchments will cost 30 points.

The Nightmare of Ashihama Release Date
A stark warning has arrived from the town of Slepe, where The Nightmare of Ashihama has begun to feast…

In Other News
Players who have fully completed the Legends' Quest can now transform the Obsidian Dagger between its Glowing and Dark forms once they have reclaimed it from Radimus Erkle. Fashionscapers rejoice!
The "Last Destination" option on Charter Ships now takes players to the last destination they travelled to rather than from
The botanical and mushroom pies have been added to the Pie Recipe Book
The confirmation message for dismantling a Bonecrusher Necklace now clarifies that it will return your Dragonbone Necklace
The Twisted Banner now respects the restrictions placed on banners in PvP worlds
The Twisted Cane Emote can no longer be used to stall movement and is now unavailable during combat
When examining the imbued Twisted Slayer Helm it now states that it REALLY doesn't want you to wear it inside-out
The open doors in the Twisted POH wallkit are now feeling more corporeal and will force players to run around them instead of through them
The Relichunter outfits from the Twisted League now have corresponding Grand Exchange armour sets

Discuss this update on our
official forums
, the community-led
2007Scape Reddit
, or the community-led
OSRS Discord
in the
#gameupdate
channel. For reference on the above content, check out the official
Wiki
.
Mods Acorn, Archie, Ash, Bonsai, Bruno, Curse, Ed, Fed, Flippy, Gambit, Gee, Ghost, Husky, John C, Kieren, Kristy, Lenny, Lottie, Nasty, Oasis, Roq, Ry, Sween, Tide, Weath & West
The Old School Team