Our spectacular new game client, NXT, is here and to celebrate its release, we're offering you the chance to win a life-sized Crystal Halberd and 3 months of membership!
All you have to do is grab the most stunning image, gif or video, of RuneScape through the eyes of NXT.
Send us your entry, either by sharing it on Twitter, Facebook, Vine, Instagram or YouTube with the hashtags #RSNXT and #RuneScapeAt15 and you'll be entered into our draw! Our favourite NXT image or video will win 3 months' free membership and the amazing Crystal Halberd. Three lucky runners-up will receive a month's membership each.
Here is a concept picture of the Halberd which we'll be using as the basis for the main prize: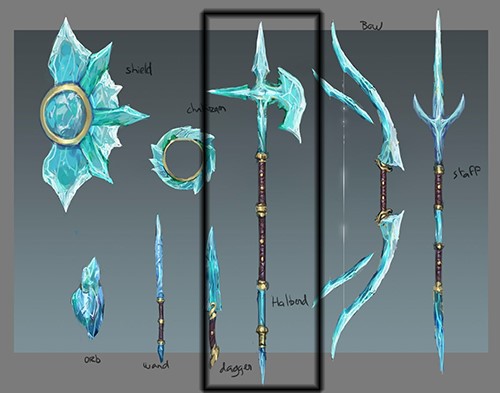 Looking for inspiration? Why not install NXT and head to the new Heart of Gielinor to check out God Wars Dungeon 2? Maybe you could explore the beauty of Prifiddinas, or venture to the brooding world of Morytania too? The world of Gielinor is your oyster!
You can also submit entries via email to competitions@jagex.com. Please use the subject line 'NXT competition', send us a link to your video/image, and provide us with your in-game character name.
Good luck, and enjoy the world of RuneScape in our magnificent new game client.
You can find a list of FAQs, as well as our Terms and Conditions on the forum thread.
The RuneScape Team