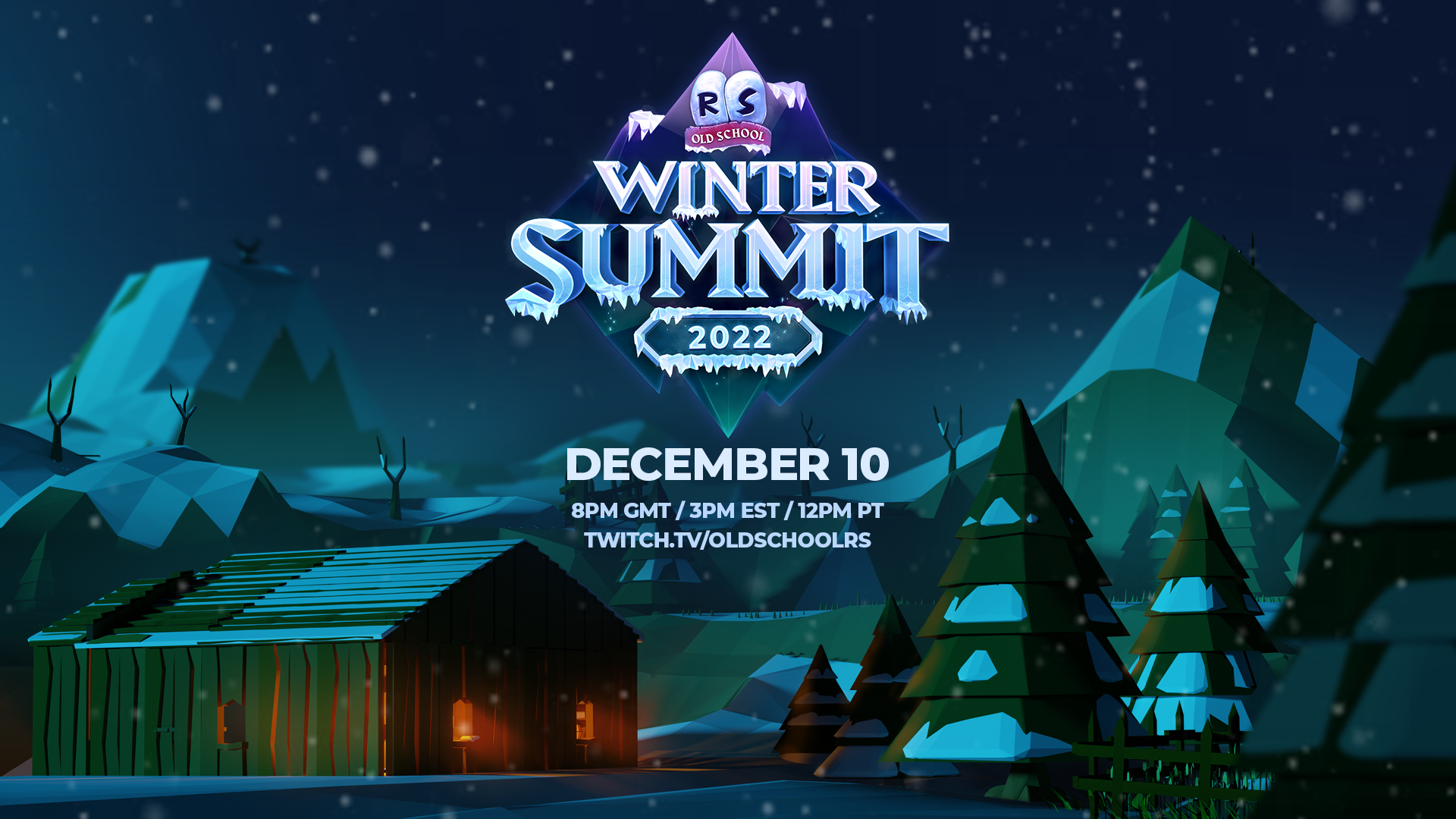 Attention 'Scapers!
We're excited to finally reveal the date of the Winter Summit, and good news, you're all invited!
Join us on Saturday, December 10th, on the Old School RuneScape Twitch channel. We've got a great show in store and you won't want to miss out, so cancel any other plans and get the Winter Summit in your diary!
Come on in from the cold and get nice and cosy with your hosts, Mods Ayiza and Kieren. They'll be joined by an array of other Old School J-Mods to give you the very first look at the great content awaiting you in early 2023!
One more time: Saturday, December 10th at 8pm GMT / 3pm EST / 12pm PT, on the Old School RuneScape Twitch channel.
We look forward to seeing you then!

Mods Arcane, Archie, Argo, Ash, Ayiza, Boko, Bruno, Chilly, Crystal, Curse, Daizong, Dylan, Ed, Elena, Errol, Fed, Gecko, Gizmo, Goblin, Grub, Halo, Havik, Hend, Hornet, Husky, Jalo, Kieren, Kirby, Kurotou, Lenny, Light, Mack, Markos, Maylea, Meat, Moogle, Morty, Nin, Nylu, Redfield, Regent, Roq, Ry, Sarnie, Shaun, Shroom, Sigma, Skylark, Soffan, Sova, Squid, Starry, Stevew, Surma, Tide, Torrance, Veda, Vegard, West & Wolfy
The Old School Team.