Hi there,
I'm Mod Joe, Product Owner of the Guardians team. As I write this, we have recently released the River of Blood quest. We've been fully immersed in the darkness of Morytania for the past few months, and we really need a holiday - preferably somewhere hot and sunny.
I can think of no better place than the Eastern Lands!
This project all started with you, through RuneLabs. Loads of ideas were submitted for the Player Power Month poll earlier this year and - honestly – we all thought that either Menaphos or the Underwater City would be the clear winner. The Arc Islands won, though, and we were hugely surprised and massively excited. That choice requires a very different approach from our team – and an all-new set of challenges.
Our two most recent projects - The Lord of Vampyrium and River of Blood - have been story-driven, and – as such – spoiler sensitive. Fortunately, the nature of The Arc means that we can be much more open with you all about the update – and we can't wait to start sharing it!
So - this'll be the first of several dev blogs from the Guardians team, where we'll tell you what we are working on and how the Eastern Lands are shaping up. Read on to find out!
Where are we now?
Back in January we commissioned some mood art from the Concept team to get the feel for the place we were going to build. We also had a very quick play with some water effects in NXT in March, as part of our prep for the islands.
Since the whole team was concentrating on River of Blood from January through to the end of April though, we didn't manage to do create any new art or gameplay assets. It did, however, get us thinking about what we'd want to see in the Arc Islands.
Based on reviewing RuneLabs ideas, as well as our own team brainstorms, we've selected a few key ideas that we really liked:
Slayer
Firstly - Slayer should feature, along with some new Slayer creatures. We've started working with the Concept team to get a flavour of what we can do. We really liked Monkeymaner's Runelabs idea which won the poll, so we'll be taking inspiration from this while still ensuring it fits in with the rest of the narrative. We are thinking at least a couple of new enemy types (along with some variations).
We probably won't have a new Slayer master in the traditional sense, but there will be some way to get Slayer XP based on specific targets. It's early days for us - we haven't started modelling any characters yet - but here are some initial designs from the concept artists: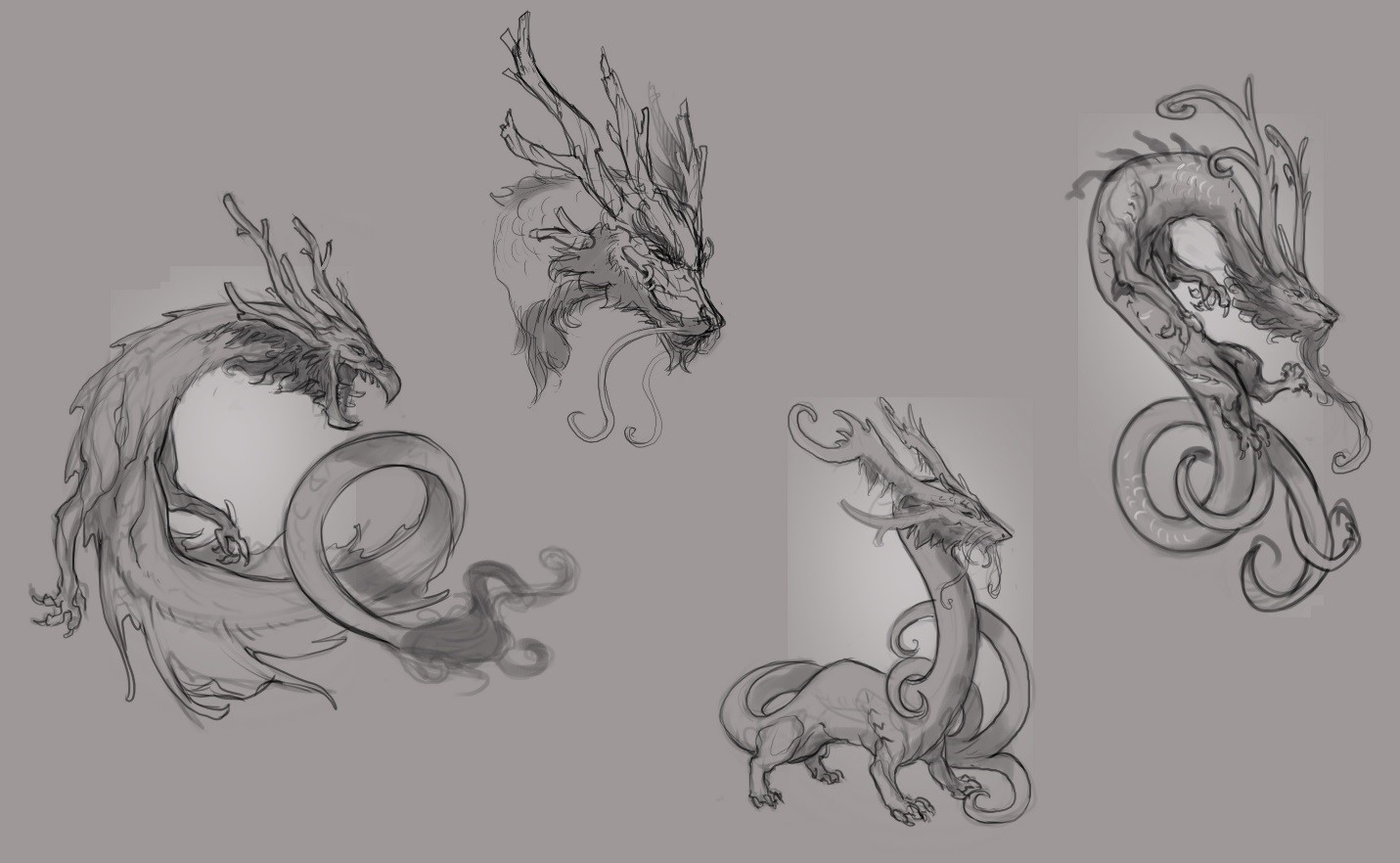 Player Owned Ports
Secondly, the Arc should clearly be linked to Player-Owned Ports somehow. We are designing this update for our high-level players, but that's not to say that if you are lower level you will be blocked from visiting. Bear in mind that (just like in Player-Owned Ports) if you want to see everything in the Arc you'll need to be level 90+ in a handful of skills. More news on this from us as we start building our content and have more details to talk about.
We will, of course, build on established content.You be able to visit the Architect on Waiko, and we're hoping to add other familiar faces, too.
A Fresh Start
One idea we all really liked from RuneLabs was the concept of a closed or new economy. This means that everyone starts out on a level playing field and can't just spend money to unlock everything from day one.
We will be introducing a new currency, and while you won't be able to trade any of your existing gold or resources, we will probably let you take Eastern Lands home and re-invest them in Ports resources.
All your existing Ports resources will be tied in to running your own Port, though, and you won't be able to use them when you get to the Arc itself. It'll be everyone for themselves – exciting times!
The Rest
It was clear that given the ideas from the team and player expectation for this update we couldn't produce all the islands in our normal three month window. I'm therefore happy to say that we've been given double the time of our normal updates for the Arc region. Whilst we didn't want you to have to wait until October for us to finish the whole area, we are planning to give you half of the Arc islands in July so you'll get the opportunity to play it early and give us feedback so we can build it in to the second update.
For October, the Guardians have also landed the Halloween update, so expect this to feature on one of the islands as well. The holiday event will be open to everyone, so even if you still have some way to level up you will definitely get an opportunity to visit the Eastern Lands later this year.
Next time expect to see dev blogs from Mod Rowley on what kind of story and lore you can expect to find out more about in the Arc and Mod Orion on how he is planning to let you explore the islands themselves. While you are waiting, have another piece of our concept art to whet your appetite!

Mod Joe
Product Owner - The Guardians