We're so excited to celebrate Free Comic Book Day (FCBD) on May 6th with a special RuneScape tome available totally free from participating comic shops!
This twelve-page issue shares early details of the four-part epic comic series releasing later this year from Titan Comics called "RuneScape: Untold Tales of the Godwars"! We're getting RuneScape comics!
Find your participating local comic store here: www.comicshoplocator.com
About RuneScape: Untold Tales of the God Wars!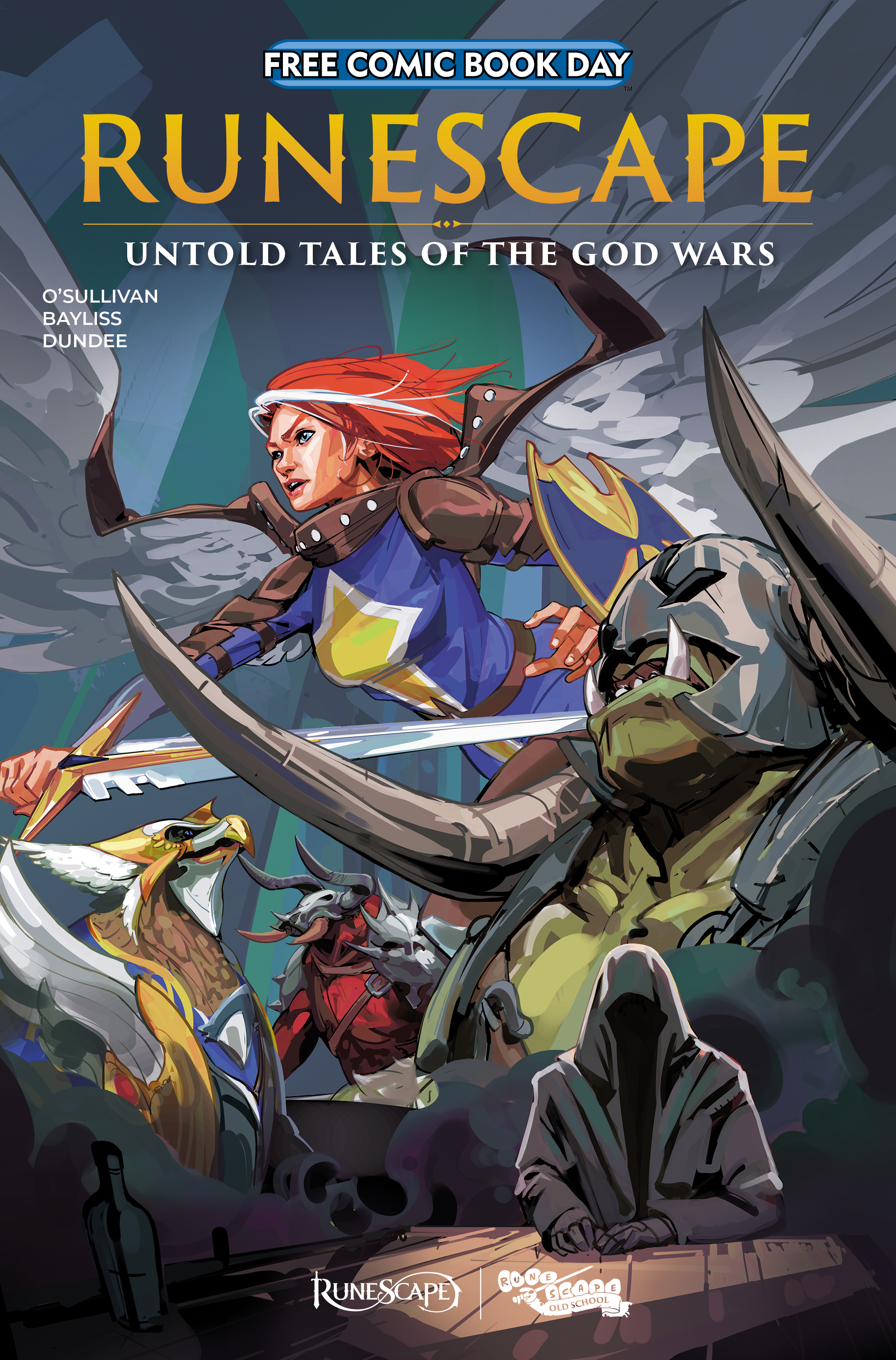 The history of Gielinor is long and much has been lost to the ages, or even wiped from the annals of time. But in a busy tavern, within a bustling city, a mysterious hooded figure sits by the fire with a story on his lips…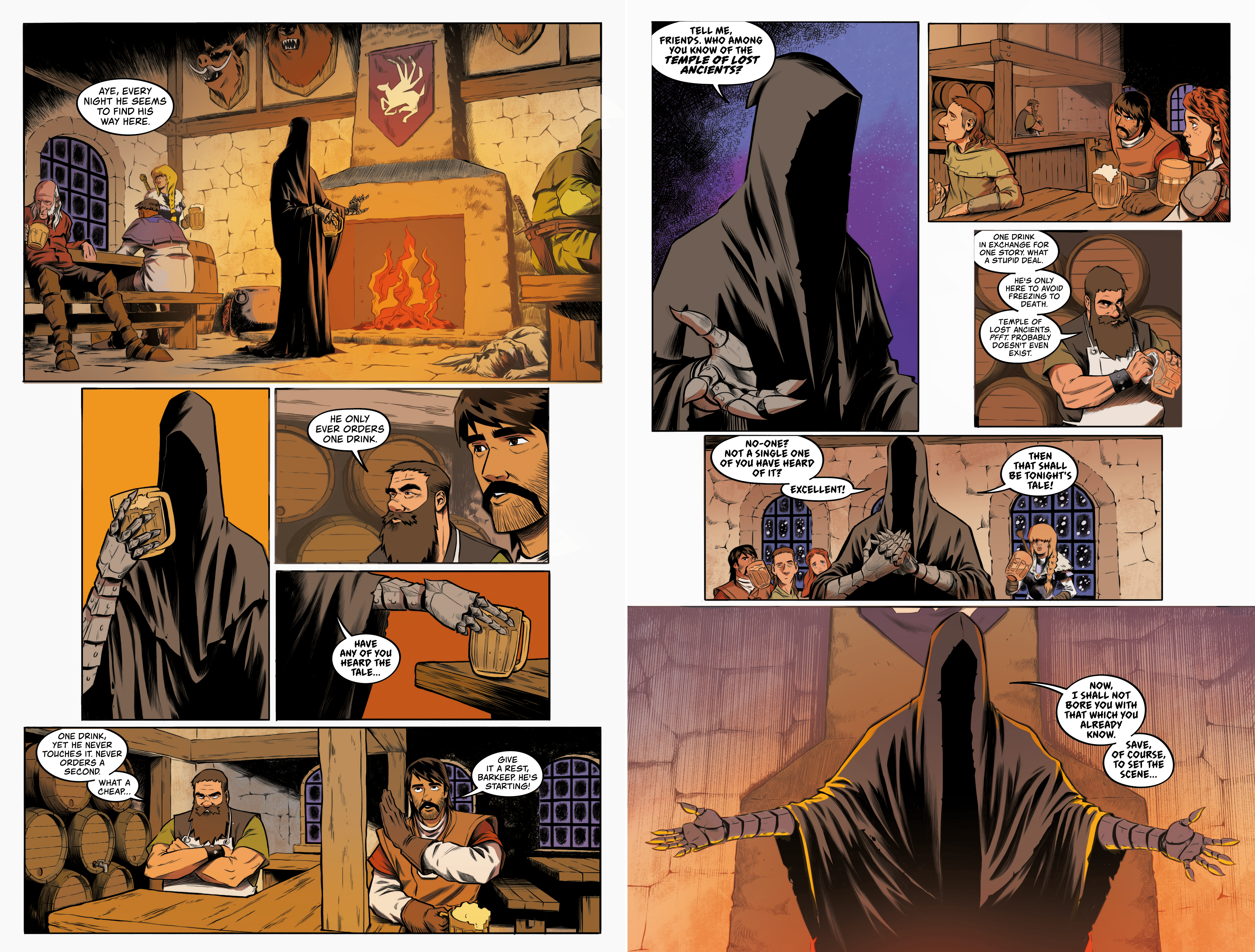 Releasing later this year, the four-part comic series RuneScape: Untold Tales of the Godwars will delve into the Temple of Lost Ancients during the catastrophic and iconic God Wars, as four warring armies fight for control of the Godsword: a weapon capable of killing a deity.
Trapped in the centre of the conflict is the undead Maro, who dreams of breaking free of his master's clutches. But escaping from the necromancer leads to a twisting, thrilling journey for Maro when he finds allies – and enemies – across the front lines.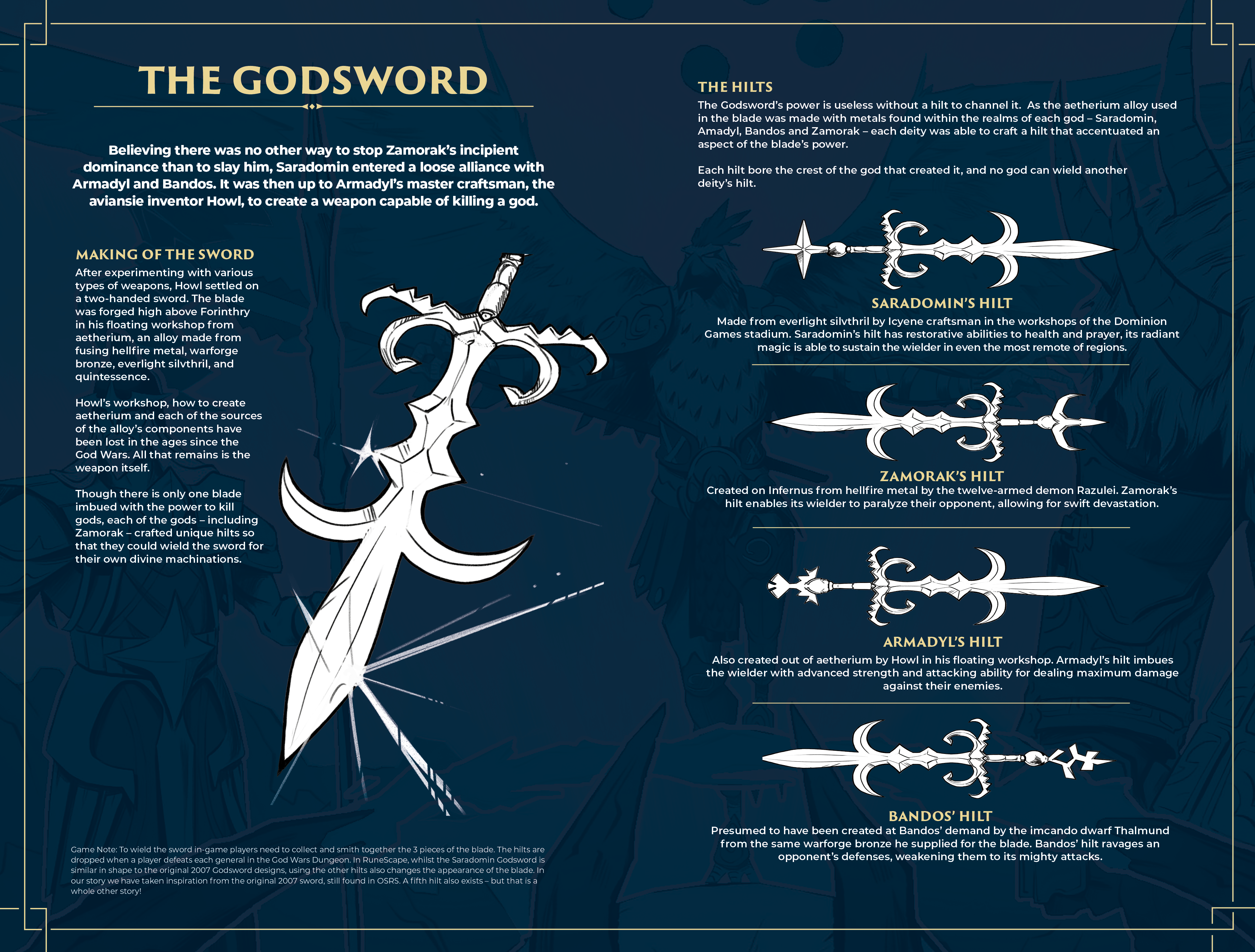 Comic Creators:
Writer - RYAN O'SULLIVAN.
Ryan O'Sullivan is a comic book writer from the North of England. Best known for original works such as Fearscape, Void Trip, and Turncoat; Ryan has also written extensively for licensed properties such as Dark Souls, Warhammer 40,000, and The Evil Within.
Inks - DANIEL BAYLISS.
Daniel Bayliss is an artist and illustrator from Mexico. He's previously worked on titles such as Swamp Thing, The Flash, Power Rangers, Angel, and Jim Henson's Labyrinth.
Colour - LAUREL DUNDEE.
Laurel Dundee is a colorist and illustrator from Victoria, Canada. A recent Emily Carr graduate, she's worked on Archie & Sabrina, Reversal, S Corp and HalfSoul.
FCBD Cover – David Barker
RuneScape Principal Concept Artist
How do I get my hands on a copy again?
Use the Official Free Comic Book Day Store Locator to find a list of participating shops close to you. Simply input your postcode or zipcode and hit enter, and the Locator will generate a list of comic shops near you that are participating.
Note: FCBD generally only operates in English speaking countries, so unfortunately not everyone will be able to get their hands on this free issue. However, the full series of four comic books slated to release later in the year and the Graphic Novel coming in 2024 will be distributed globally (in English) - so you should be able to get your hands on an RS comic at some point, even if there is no participating store near you for FCBD.
This is just the beginning. Stay tuned for more information on future RuneScape Comic Books and the Graphic Novel in the future!
Back to top