Welcome, ghouls and ghosts, to an extra-spooky edition of This Week in RuneScape! In our bag of treats this week we've got a Ninja Strike, a Community Tab full of ways to welcome our new friends from the other side (Steam), and, of course, the Halloween Event!
In this week's news, the Ninjas have been busily making quality of life changes to Slayer while Death and friends plan for a spooktacular Halloween event. Let's take a look!
Halloween Event
The nights are getting colder… the darkness is closing in… and this year, Death is determined to get ahead of whatever catastrophically creepy happening fate has planned!
Head on down to Draynor Manor to help Death, Famine, Pestilence and Muncher ensure that this Halloween goes off without a hitch. After completing their tasks, you can help them out a little more each day until Sunday November 8th.
This year's cosmetic rewards include Death's Hood, Death's Scythe, and the ability to take Muncher for walkies all over Gielinor.
Oh, and you might notice that the grounds of Draynor Manor are looking more ghoulish than ever this year! We've also spruced up Death's Office, should you find yourself passing through.
The Halloween event kicks off today, on October 26th, and will last until November 8th. Don't forget your costume!
Ninja Strike 13 - Slayer Quality of Life
This week the Ninja Team have sharpened their kunai and made improvements across the game that will make Slayer better than ever before.
Area Loot Interface
Here's the big news: the Area Loot interface can now be opened even when just one item is on the ground. This was one of the most-requested changes in the Dojo, so we hope you enjoy it! You can toggle the option on and off in the Loot System settings.
Personal Slayer Dungeon
Next up, the Personal Slayer Dungeon has been given its own interface to make moving monsters easier. To access it, you'll need to pay 1,000 Slayer points and then check out the Slayer Master's Ouija Board in the Sunken Pyramid.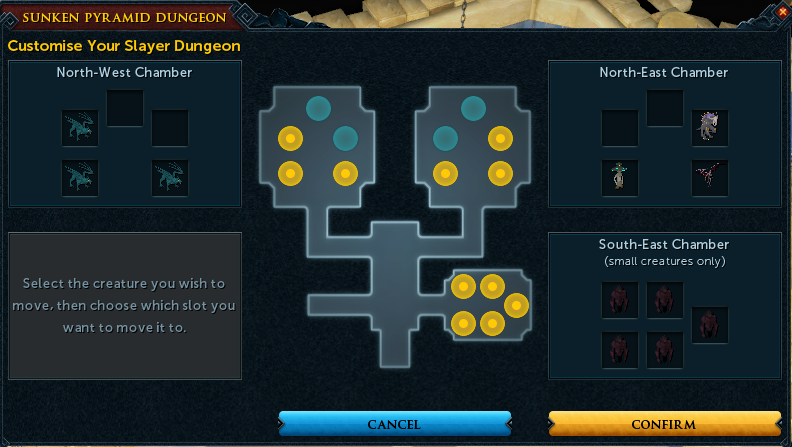 Once you've done that, you'll be able to move monsters about pretty much as you please - although you won't be able to squish big monsters into the smaller chamber.
In addition, monsters with variants will now consistently spawn as those variants in the Personal Slayer Dungeon.
Nex
You can now sacrifice a set of Ancient Ceremonial Robes, 10 million coins and a frozen key to Ashuelot Reis to unlock the ability to access the Nex lobby without the usual item requirements. No more juggling presets!
Boss Respawn Speeds
Lastly, the game will now remember which respawn speed option you selected last when fighting the relevant bosses.
Want more details? See all this week's changes in the Patch Notes Tab.
Kerapac Track
It's your last chance to get your hands on Thok's Hand-me-downs, the Mechanayak, and loads of other amazing rewards from the Kerapac Track!
On November 2nd, the gates to the Kerapac Track will close, so get in quick if you want to complete those last few tasks.
Action Bars
A couple of weeks ago we spoke about how we'd like to provide the Action Bars from Solomon's General Store for free to all players. We know that having four extra Action Bars is helpful and as part of our ongoing commitment to making sure we're providing value in the right places, we decided to make them free forever.
You'll find your new Bars waiting for you when you next log in after today's update. Accordingly, all Action Bars have been removed from Solomon's General Store.
Looking for the nitty-gritty details of this week's Ninja Strike? Then you've come to the right place!
Ninja Strike 13
Personal Slayer Dungeon
Slayer Masters will now teach the ability to use the Slayer Master's Ouija Board for 1,000 Slayer Points.
Using the Slayer Master's Ouija Board within the Sunken Pyramid will allow you to customise the placement of creatures in your Personal Slayer Dungeon.

Creatures can be freely moved between slots, but large monsters cannot be placed in the small chamber.

Monsters with multiple variants will now consistently spawn as those variants when newly placed in the Personal Slayer Dungeon.

This includes bears, blue dragons, cave crawlers, banshees, crawling hands, infernal mages, aberrant spectres, kurasks, desert lizards, zygomites, suqah, spiritual warriors, rangers and mages, jadinkos and tormented demons.

Monsters placed prior to today's update will continue to spawn as random variants.
Bossing
You may now unlock the ability to access Nex without the usual item requirements from Ashuelot Reis.

This costs one set of Ancient Ceremonial Robes, 10 million coins and a frozen key.
Doing so will award an Achievement.

Entering a boss instance without a selectable Respawn Speed, such as Rise of the Six or the Queen Black Dragon, will no longer overwrite the Respawn Speed setting for other boss instances.
Looting
An option has been added to the Item Drops - > Loot System menu which will allow players to collect loot via the Loot Inventory when only a single item is on the floor (This feature was previously available on mobile devices but not the PC client).
The naming and descriptions of the Looting options have been adjusted for clarity following the above changes.
Other
'The Eyes of Glouphrie' now appears after 'The Grand Tree' in the Timeline sort, in line with quest requirements.
'The Curse of Zaros', 'General's Shadow' and 'Hopespear's Will' now appear after 'Desert Treasure' in the Timeline sort, because all three require a Ring of Visibility.
The 'Nadir' Fremennik Saga now appears after 'Ritual of the Mahjarrat' in the Timeline sort, in line with recommended completion order.
The weighting of the Pathfinder category in the Timeline sort has been adjusted to give slightly greater prominence to area and reworked quests, to reduce travel when following this sequence.
The list of Sort options in the Quest Journal has been alphabetised.
Resolved an issue where meeting all the conditions for Zaida's chat options meant that one was inaccessible.
Orthen
Improvements
Sharrigan will now hint at how to unlock the Bait and Switch Relic.
Artefacts from 'Desperate Measures' will no longer appear when screening soil.
Anachronia resource packs can now be banked, including the one received as a reward from Orthen Collections.
The Restoration interface now shows dragonkin artefacts in level order rather than alphabetically.
The Spirit Attraction Potion now works with Menaphos carpet dust and manifested knowledge.
The Holy Aggroverload can now be crafted with a Holy Overload, an Aggression Potion, and spider venom.
Fixes
The Moksha Device clickbox will no longer reappear when completing a puzzle in the Fragmented Memories mystery.
The Osseus buff will no longer be lost when logging in or out while in the new dig sites.
Other
Improvements
MTX emotes can now be purchased directly from the Emotes interface.
Trader Vic's XP conversion rate for Herblore is now the same for both level 99 and level 120.
The model for royal dragonhide boots is no longer the same as the one for black dragonhide boots.
Attempting to use the Friends List to join a friend on Lunar Isle when you have the requirements to get there will no longer dump you in Fremennik Province.
The Fremennik Slayer Dungeon no longer contains force-walk tiles or tiles that prevent you from stepping on them.
The Quest Journal and World Map summary that appears when accepting Troll Warzone quests when the Guidance System is enabled now displays the intended text and icons.
The Steam log in now includes a link to a Support Article for linked accounts.
Mr Mordaut will no longer give the player 'Desperate Measures' dialogue if they have not started the quest.
Fixes
Text that appears when converting Bonds to RuneCoins has been updated.
Fixed a graphical issue with NPC men's chatheads.
Your character will no longer climb the stairs sideways in the house beside the Courthouse in Seers' Village.
Freecam has been blocked in Conquest.
An issue with Archaeology XP from Guthixian butterflies and Tears of Guthix has been resolved.
Arc Journal tabs now display correctly.
The Sandwich Lady Court Case now contains the correct dialogue options.
Unfinished potions that can be finished into multiple other potions will now default to the last mixed potion.
Objects will no longer float around the ship in a cutscene during 'My Arm's Big Adventure'.
Fixed an issue where a door opened before Osman and the guards walked into a room.
God Statue and Strange Rock Statue interfaces no longer interfere with the size of the chat window when opened.
It's no longer possible to see through the Armadyl Warpriest body when performing animations.
The Crab Hat no longer fixes the camera to the ground.
Fixed a disconnect issue that occurred when watering the dying roses during 'Perils of Ice Mountain'.
Fence posts in Draynor Village are no longer transparent.
Using a 3-dose Super RuneCrafting Potion on a potion of the same dose no longer opens the Powerburst Potions interface.
The Rainbow Umbrella now displays correctly on 'Min' Graphics Settings.
The ankle area of the player character model is no longer darker than the rest of the leg while wearing Retro Shoes.
Removed a force walk tile in Burthorpe.
Hello, and welcome to the Community Tab! If it's your first time here, you're in for a treat - we've got a truly terrifying Halloween livestream, a selection of Steamy screenshots, and a big ol' welcome for all our new players.
Livestreams
J-Mod Livestreams
Tuesday October 27th | 17:00 Game Time | Orthen Art and Audio Showcase
Take a sneak peek behind the scenes to see how the Audio and Art Teams brought our newest dig site to life!
Wednesday October 28th | 17:00 Game Time | Halloween Let's Play
Don your spookiest attire and join Mod Poerkie as he tries to survive this year's Halloween Event live on stream! If you're too scared to take on the festivities alone, then this is the place to be.
Steam Showcase
Our Steam launch last week was a great success! It's been wonderful to see so many new faces exploring the world of RuneScape - and it's even more exciting that they've taken these amazing screenshots to document their journey!
Screenshot Gallery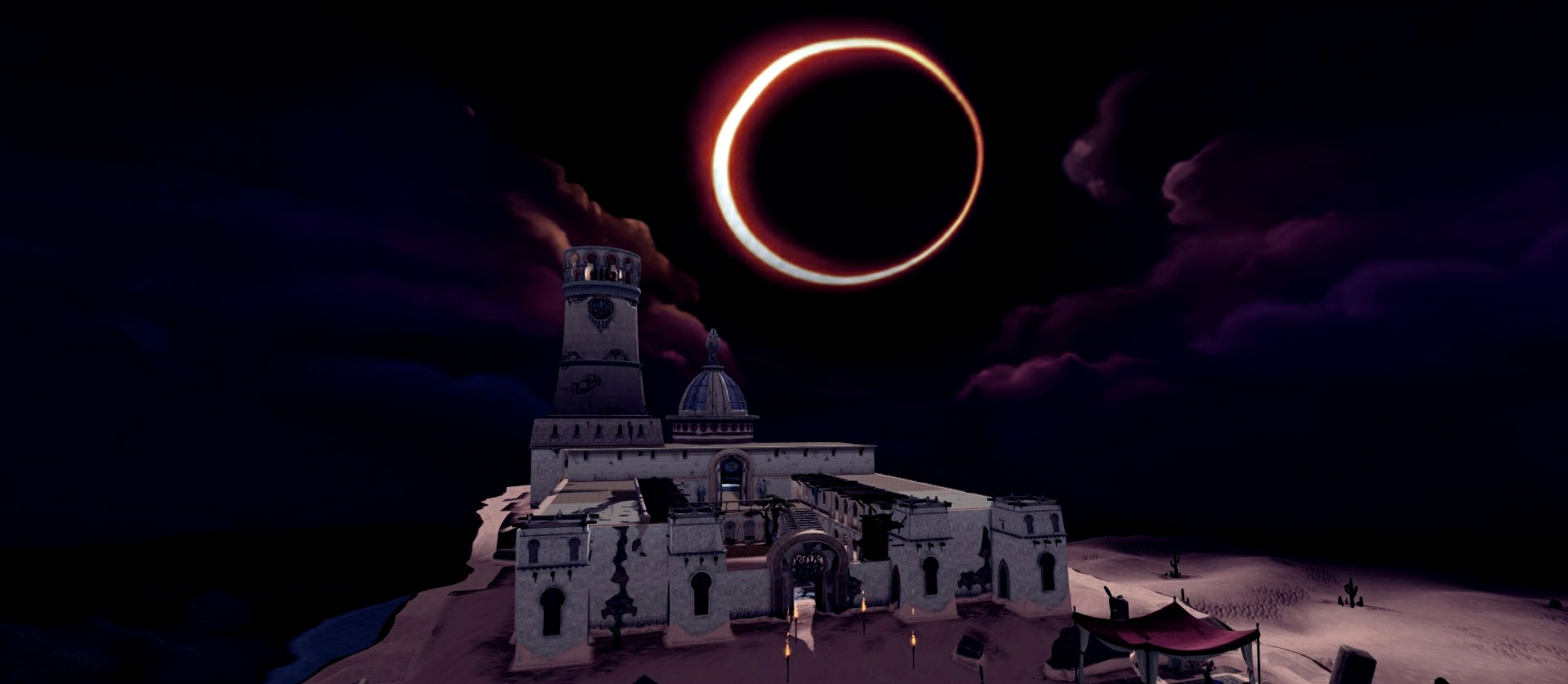 by ✓Sugui✗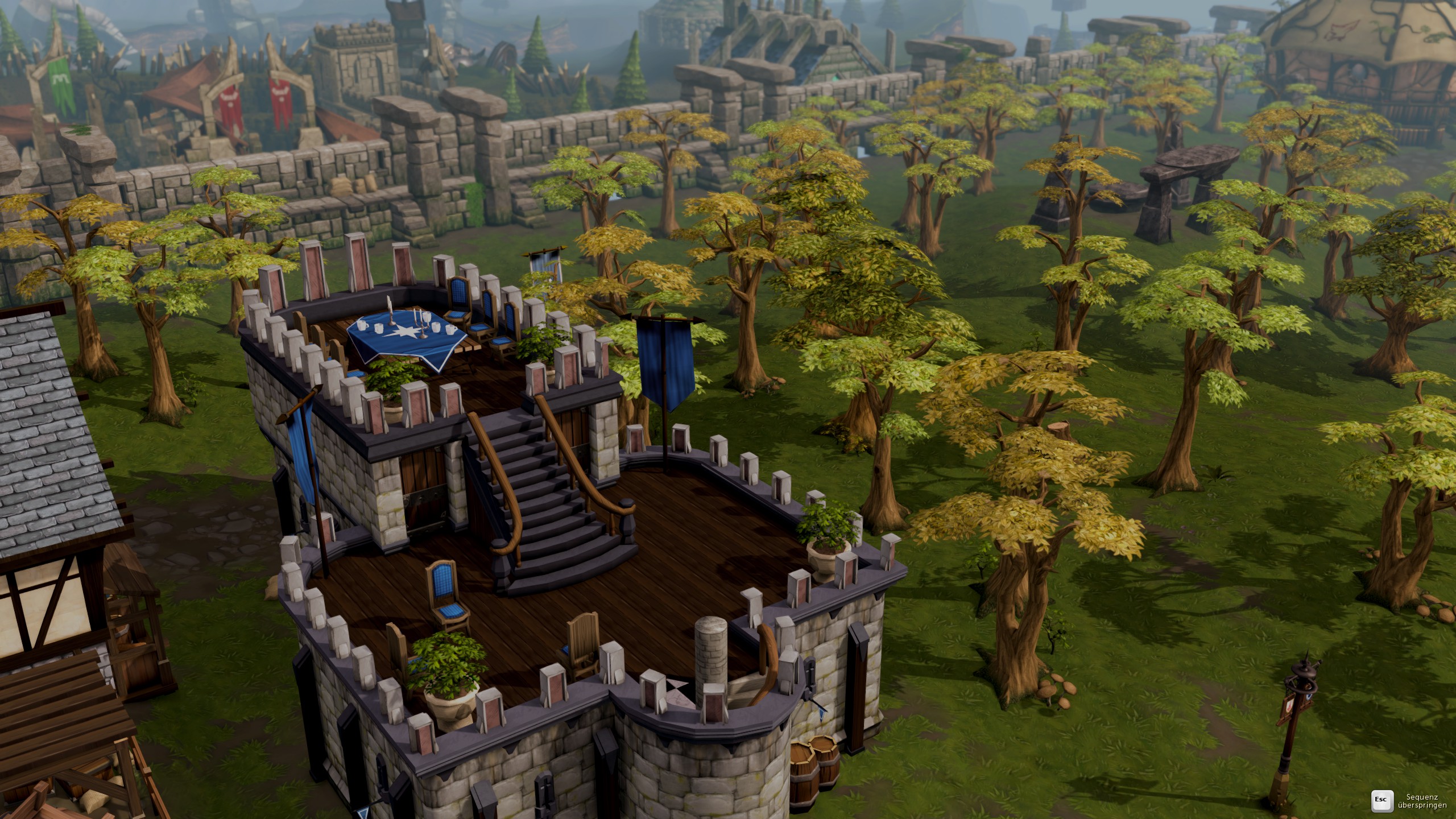 'A new world for me ...' by spookfield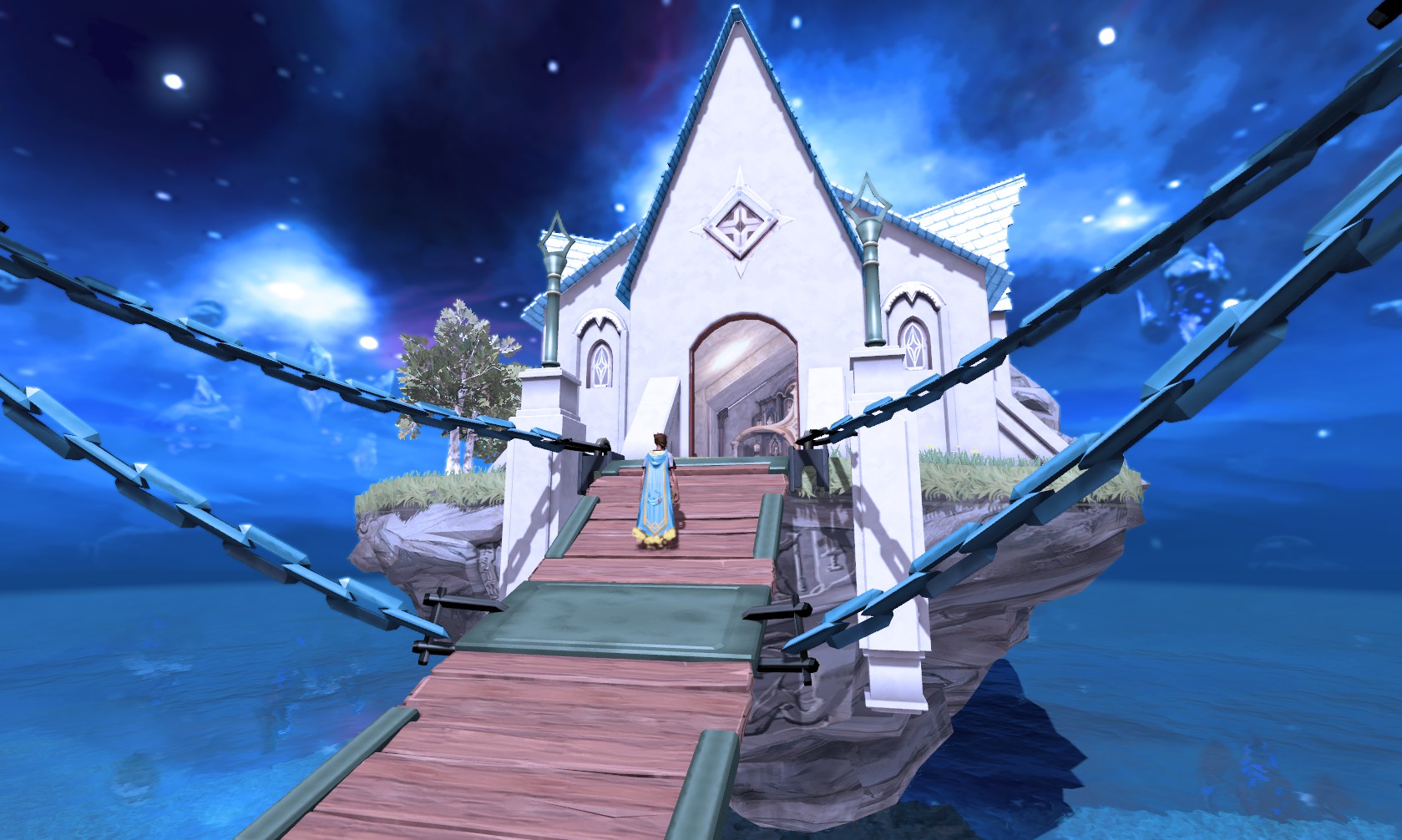 'Ashdale by Night' by Umami
Creative Corner
'My Character' by Goodyz
This week's featured artwork was painted on mobile, of all places! We love seeing player characters brought to life, especially when they're wearing such cool gear. Great job, Goodyz!
Why You Should Play RuneScape 3 on Steam
Having trouble convincing your mates to join the adventure? Well then, save yourself the hassle and direct them to Silenced's fantastic video showcasing all the great reasons to play RuneScape on Steam.
Community
Featured Forum Thread
This week's Featured Forum Thread is a call to 'Welcome our new players!' Thank you, CasualSloth, for being a fine example of the warm and welcoming RuneScape community.
If you're new to the game, why not pop in and say hi? Our Official Forums are a great place to make new friends, get advice about the game, and find a clan to share the adventure.
You can find the thread here!
Pink Skirts Event
This week's Pink Skirts Event is also perfect for newbies - it's a Town Square Q&A! Come along and meet the Pink Skirts, find out more about what they do, and see how you can get involved.
The event will be hosted by Princess Rae and will take place on Saturday October 31st at Varrock West Bank, World 3, from 23:00 - 23:59 Game Time. Watch out for ghosts!
For more information about this event, check out the Pink Skirts page here.
- The RuneScape Team