It's all kicking off at the Archaeology Guild as we wade into The Battle of the Monolith! Meanwhile, the Guardian's Gifts will be winging their way to players' Backpacks, ready for you to make some Wishes. Shall we get stuck in?
Battle of the Monolith
The next chapter of the Elder God Wars saga is here! Following the events of Azzanadra's Quest old friends have become terrible foes, and certain factions have decided it's time to knock some sense into each other. Their stage is the Archaeology Guild, their audience, the looming shadow of the Monolith.
From now until June 21st you'll get to take part in one of the biggest battles Gielinor has ever seen. Over the next four weeks you'll get a front row seat, so sharpen those swords, craft those runes, and nock those arrows - the Battle for the Monolith is one event you won't want to miss.
The first week's battle is playable right now at the Archaeology Guild. You'll want to check back each week to catch all the action, since you'll get a nifty XP buff for participating in the battle while it's live.
Courageous warriors will be rewarded with a mysterious shard at the end of the event. Who knows, it might just come in handy when you're on the front lines of the Elder God Wars...
---
Guardian's Gift
Wishes are here at last! The first time you log-in after today's update you'll receive a Guardian's Gift, which comes fully charged ready for you to make those Wishes. There's a wide selection available to suit all sorts of playstyles, but one thing they all have in common is that they're designed to help you catch up on your favourite activities following the Log-in Lockout.
To say thank you for the community's patience, everyone will get their own Guardian's Gift, although the amount of charge will vary depending on how long you were locked out for:
Players who were locked out for an extended period of time will get 400% charge.
Players who were locked out for the typical amount of time will get 300% charge.
Lastly, players who were not locked out at all will get 100% charge.
To see all the Wishes available, along with how much charge they'll cost, check out the full guide.
Our teams are taking a break from Patch Notes this week to work on identifying various bugs that need squashing and quality of life adjustments that need making. See you again next week!
J-Mod Livestreams
Tuesday May 25th | 16:00 Game Time | JvM Part 1
It's J-Mods vs Monsters! Join Mod Spear and Mod Hooli as they take their early steps on the journey from PvM recruits to PvM masters. Drop by and give them all the tips you've got - they'll need 'em!
Wednesday May 26th | 16:00 Game Time | Leads Q&A
We're rescheduled and ready to rumble with the Leads Q&A! Our RuneScape leads will be answering all your most burning questions - yes, even that one. Don't miss it!
---
Event Spotlight: Skill 'N' Chill Bondathon
Last week a number of our community members came together to host a Skill 'n' Chill Bondathon in aid of our charity partners! Together they raised around 1,500 Bonds, giving them away during a 15 hour livestream to viewers to spend on the Meditation Bundle in-game to support mental health.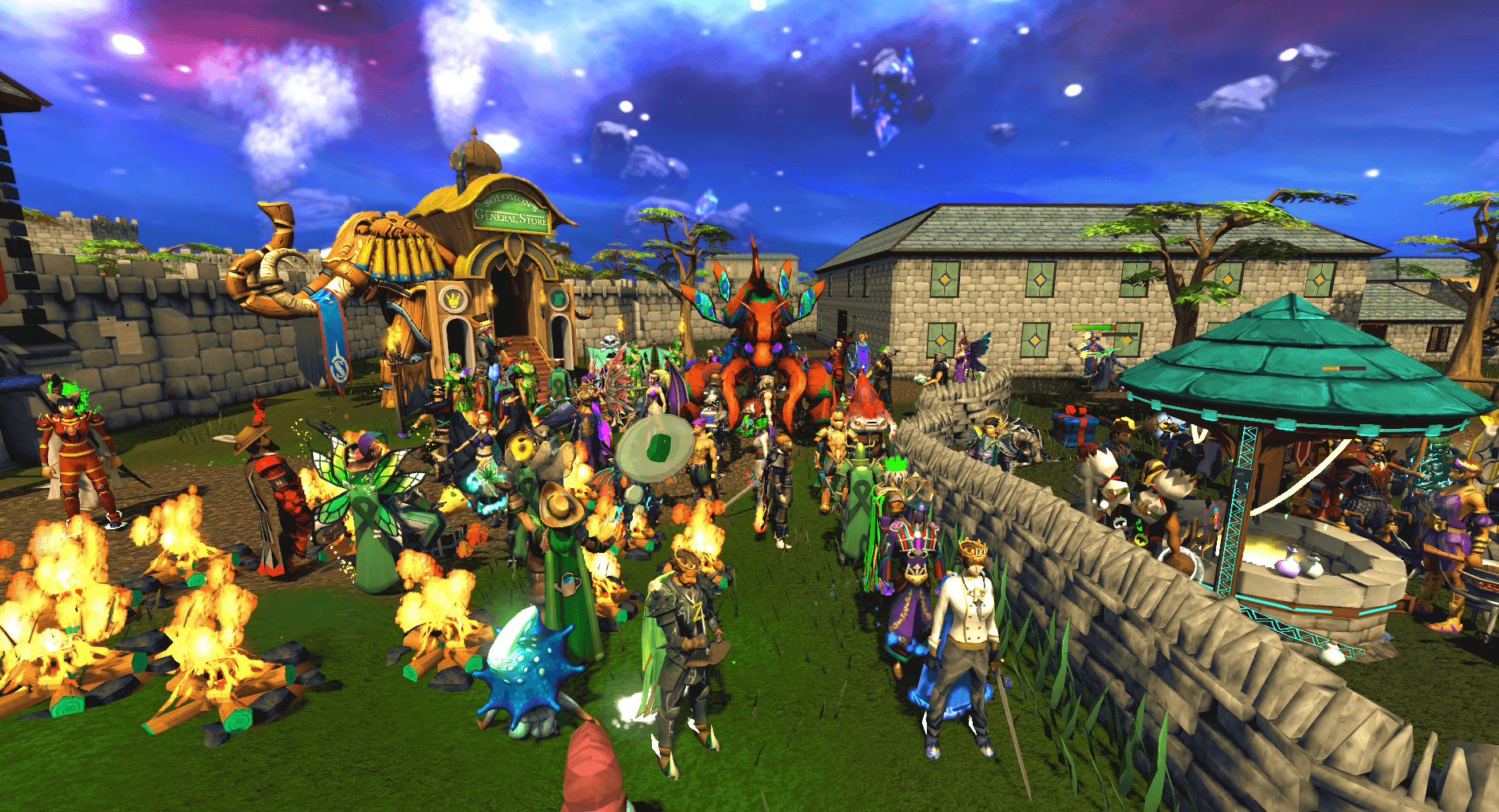 Huge thanks go out to Mustang FMA who donated over 1,000 Bonds to the cause. Your story and generosity moved us all.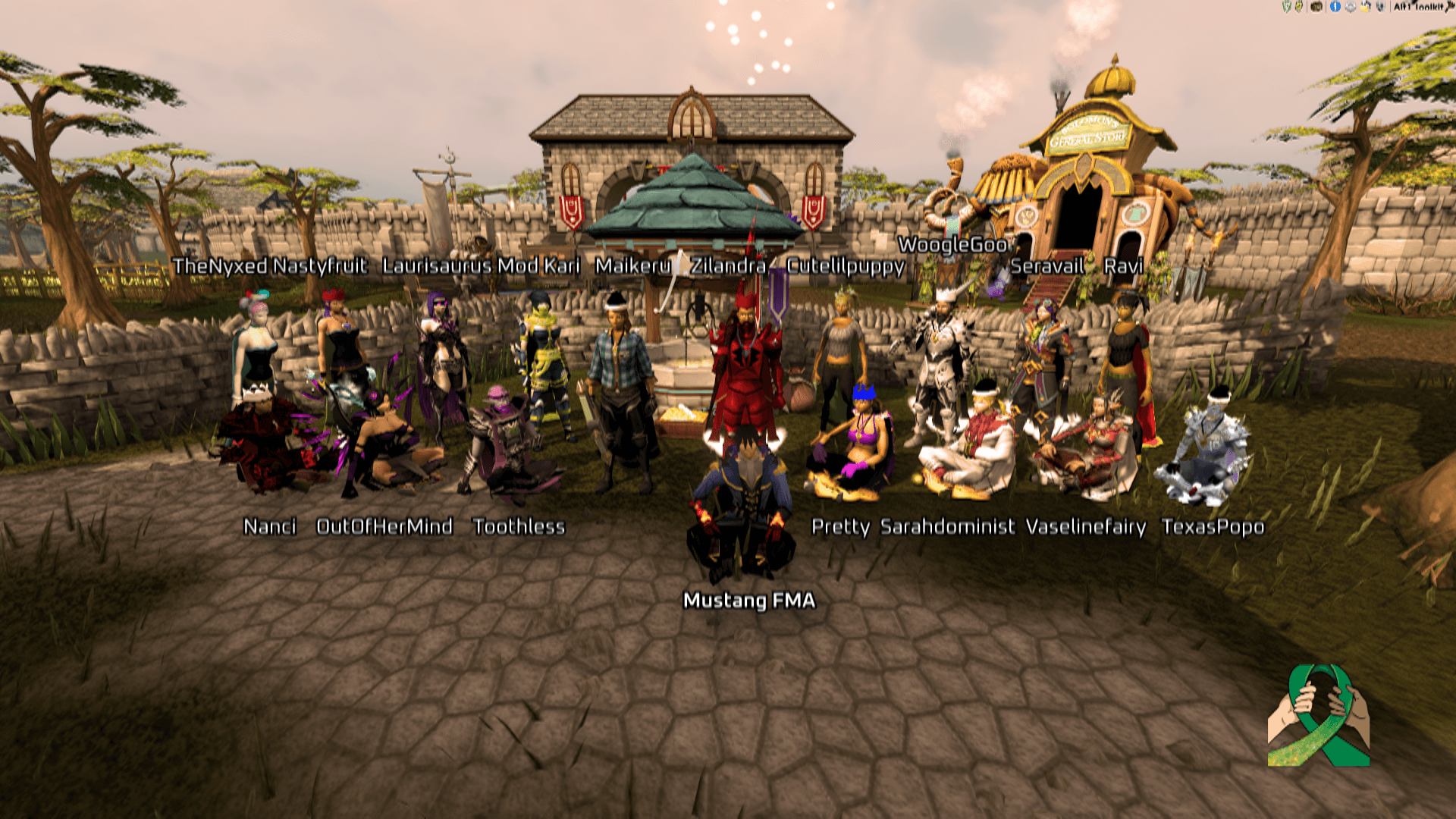 Overall the event was a huge success and we'd like to congratulate everyone involved (as pictured above). For more information about our mental health charity partners, check out our charitable giving page.
---
Creative Corner
Awesome Art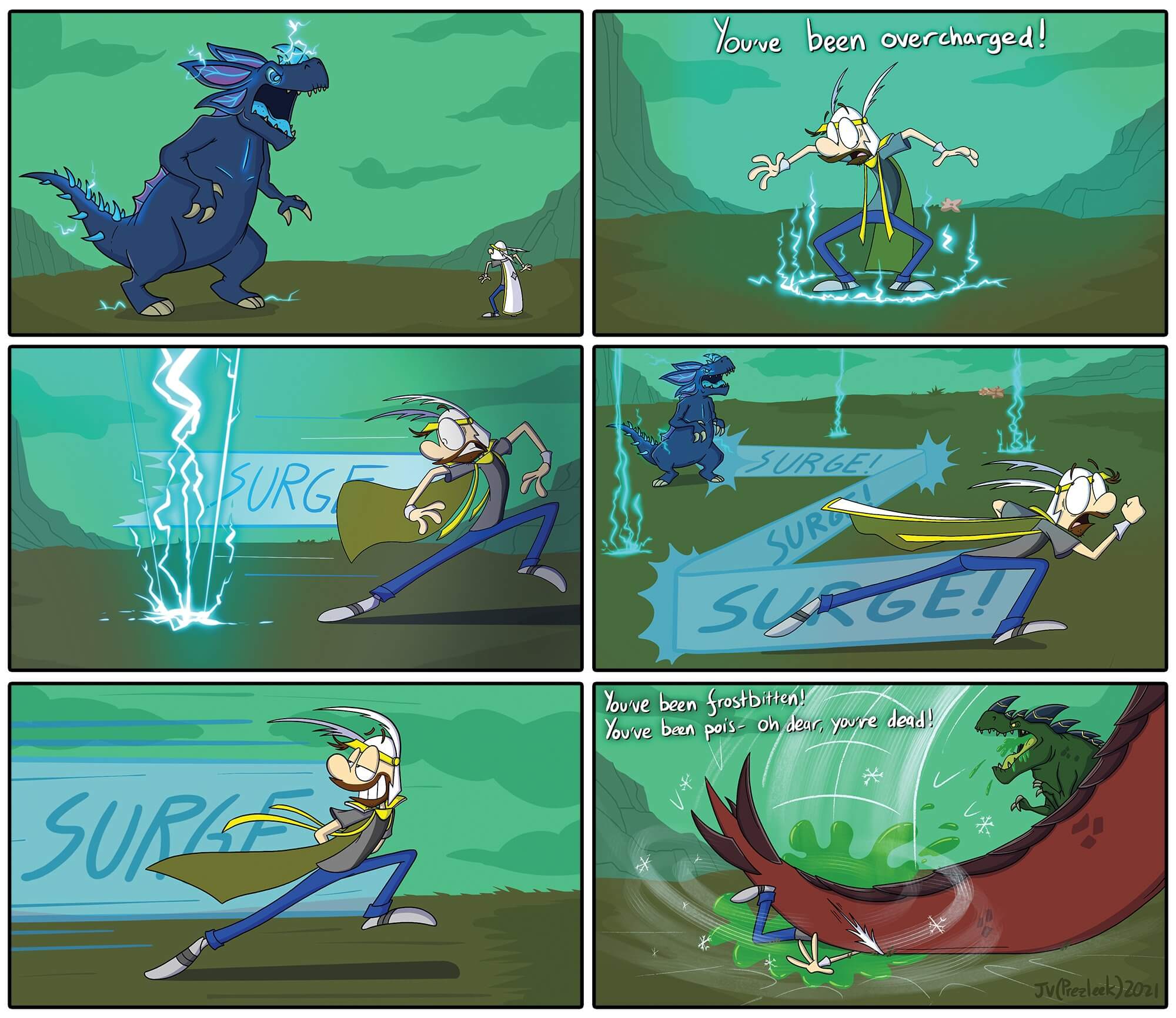 Oops! Bad luck Prezleek - not all Rex runs go to plan! You can check out more of Prezleek's Golden Gnome-winning comments on their Twitter!
Scaper's Screenshots
This week's screenshots came from the FashionScapers Community! Join them here: https://discord.gg/Tfvxe22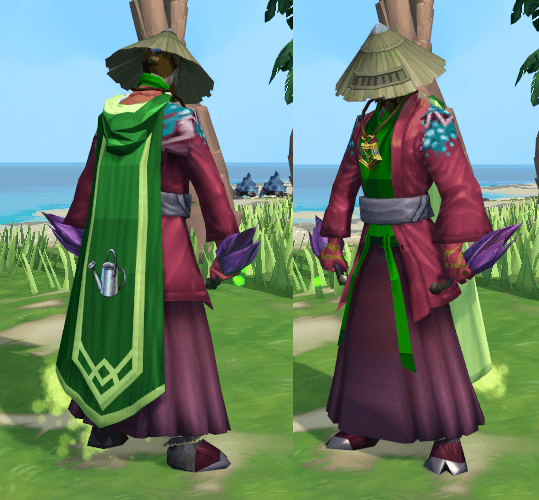 By Janne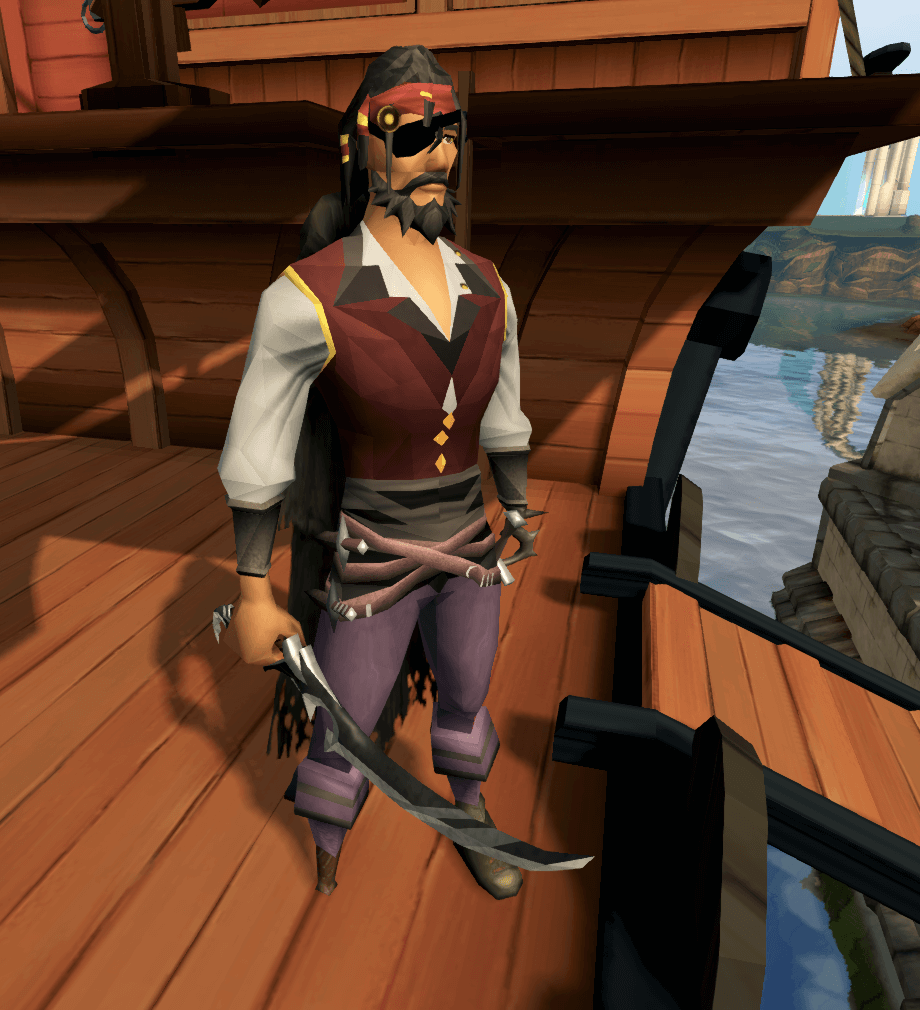 By Red Kraken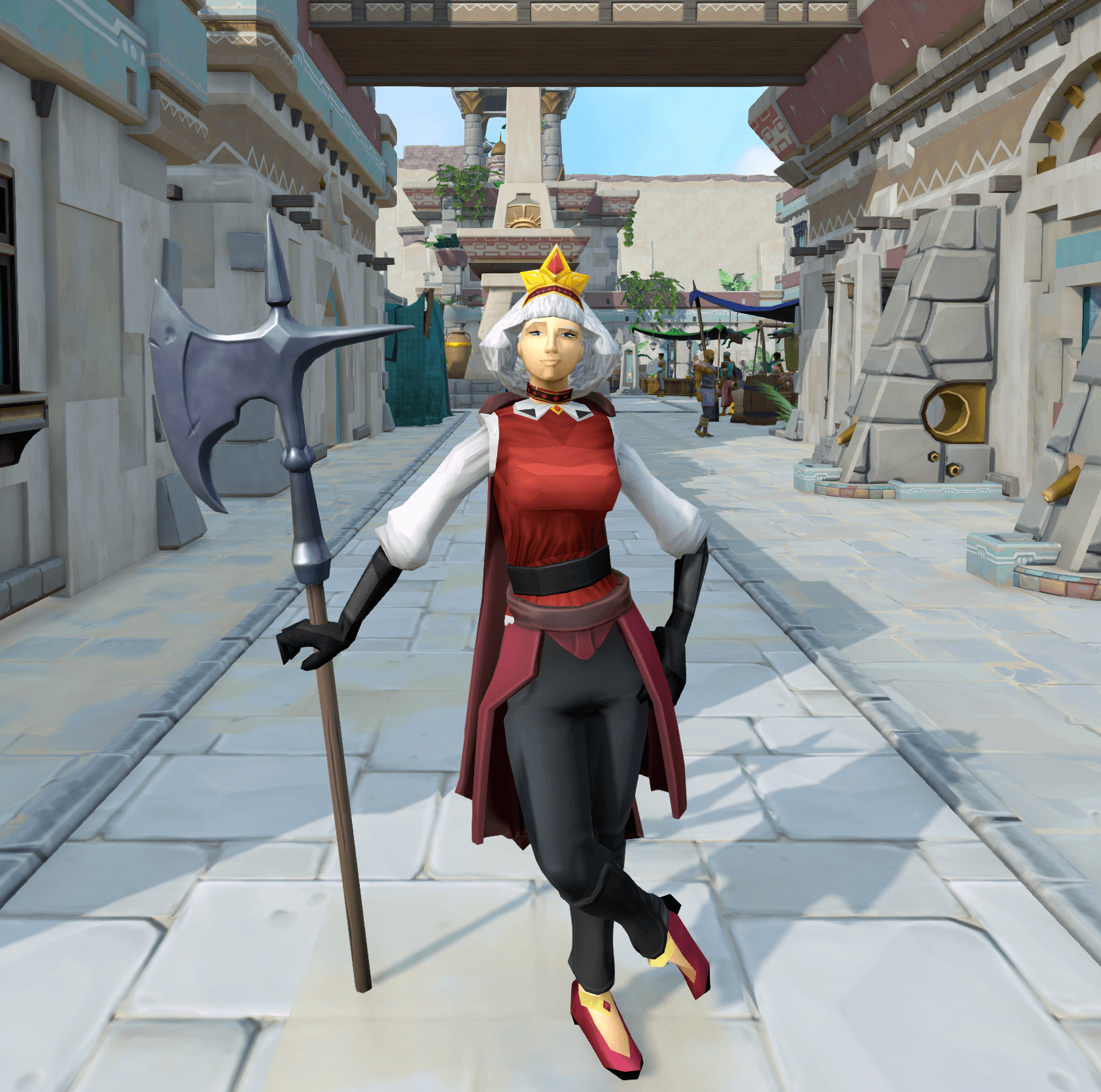 By Dr Smith
---
Community Corner
Pink Skirts Event
This week's Pink Skirts event is a Town Square Q&A hosted by Princess Rae. Volunteer mods and veteran players will be there to answer all your in-game queries and just generally chill out. Bring your questions to the Varrock West Bank on World 3 this Saturday May 29th from 23:00 - 23:59!
Community Shout-Out
Our shout-out this week goes to the SupportScape community! These amazing volunteers go the extra mile to help their fellow players with their mental health. If you need to talk to someone, or want to volunteer your own listening skills, then head to their Discord.
---
- The RuneScape Team