This week the Rex Matriarchs come roaring into the game with a new combat challenge for experienced fighters. Which is appropriate, because it's also Combat Week! Let's take a look...
Rex Matriarchs
We're paying homage to the classics this week with the launch of a brand-new Combat challenge that's brimming with nostalgia. It's time to face the Rex Matriarchs... if you think you're tough enough, that is!
You'll go up against three respawning bosses. Each has a different strength to test your mettle, but also a different weakness to be exploited. Grind those kills and earn powerful rewards to boost your Combat playstyle, or maybe even get your hands on the iconic Laniakea's Spear - T90 damage / T75 accuracy is not to be sniffed at, plus, it'll give you 5% extra poison damage and +5% chance to apply poison when used.
Veteran RuneScapers may recall classics such as Dagannoth Kings while new challengers will enjoy a brutal test of their combat mastery.
Note that access to Anachronia is required to take on this challenge. You can find more information in the announcement newspost.
So what are you waiting for? Grab your best gear and head to central Anachronia. The lair of the Rex Matriarchs awaits...
Awesome April: Combat Week!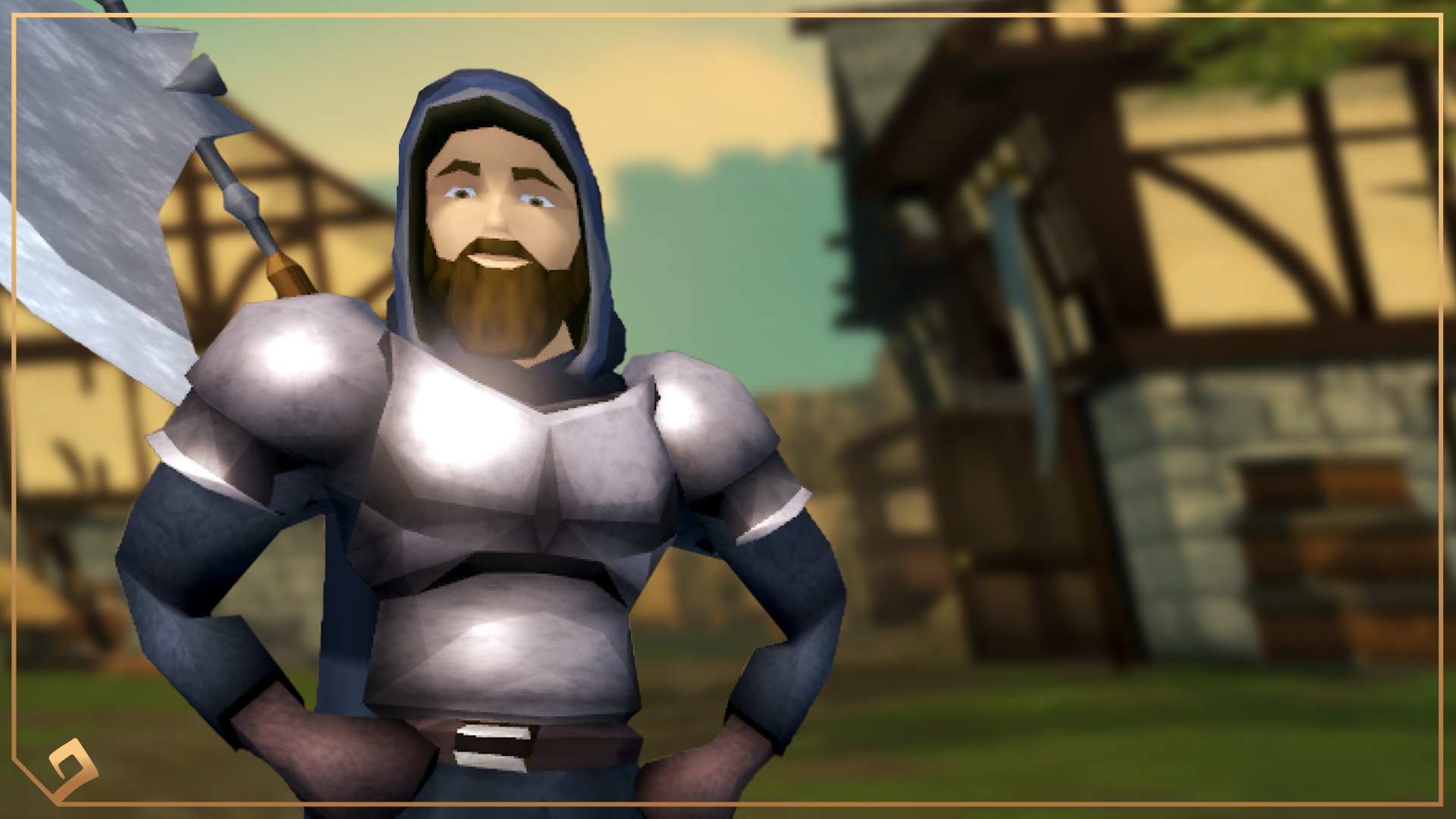 It's week two of Awesome April, a month-long event designed to help make things right following the Login Lockout situation. Each week there's something new to try, and this week, we're focusing on all things Combat.
We'll be revisiting the Celebration of Combat event from January's Grand Party - but this time, we're going even bigger!
Players with normal accounts will get all the same buffs and boosts they enjoyed the first time around, along with a few new additions including:
No reclaim costs on death
No Ring of Death charges lost on death
Increased luck on the Rare Drop Table
Reduced cost of swapping Archaeology relics
Reduced Invention drain rate
Double Reaper Points
Double Slayer Points
Double Combat and Slayer XP
In addition, the Elder Overload golems have taken up residence in War's Retreat. Defeat them in glorious battle (by giving them a very light tap on the head) and you'll get an hour-long Elder Overload buff.
Of those effects, Ironman accounts will have access to:
No reclaim costs on death
No Ring of Death charges lost on death
Increased luck on the Rare Drop Table
Reduced cost of swapping Archaeology relics
Reduced Invention drain rate
Double Slayer Points
Double Reaper Points
Ironman accounts will not have access to:
Elder Overload golems
Double Combat and Slayer XP
Those bosses won't know what hit 'em! Be sure to tune in next week to see what else Awesome April has in store for you.
Combat Week kicks off today at 12:00 Game Time.
Upcoming Rented Item Changes
Solomon's been doing a bit of spring cleaning, and as of April 26th (next week's update), you'll notice a few changes to various items found in his store. Let's take a closer look.
Wealth Evaluator
From next week's update the Wealth Evaluator will become free for all players. You'll be able to access it automatically through the interface.
Existing Wealth Evaluator items, which previously unlocked the interface, will be cleaned up on log in. Should one get missed, simply click it to get it cleaned up, along with a reminder that the Wealth Evaluator tool is now free.
This is part of our ongoing commitment to making sure you're getting great value in all the right places. Be on the lookout for more changes in this vein as the year goes on.
Other Items
Various other items will now be available in both Solomon's General Store and in-game. No more hopping out of the game to get your goodies!
Challenge Gems can now be purchased from War in War's Retreat.
The Makeover Mage has expanded their stock to include Chameleon Extract, for all your fashionscape needs.
Non-Ironman players can purchase Clan Citadel Booster Packs from Quartermaster NPCs in Clan Citadels. As before, Ironman players will not be able to purchase these packs.
Lastly, Tasty and Jelly Treats can now both be purchased from the Legendary Pets menu.
Music Boxes
Morytania, Kharidian and Masterwork Music Boxes are now free for all players! If you don't already own them, you can claim yours from Diango's Item Storage. Party on!
Events
Changes
The druids have now cleaned up the area around the Tree of Balance.
Yak Track headslot items are now saved as presets for the new guard outfits.
Mobile
Improvements
Various improvements and bug fixes focusing on compliance and optimisation.
Other
Fixes
Players are no longer able to get infinite bloodwood logs from a bloodwood tree while using certain boosts. This was an unintentional bug, and the tree should now fall down as expected.
Fixed an issue on weapon poison potions of all tiers that incorrectly stated the chance to apply poison was 15%. The tooltip has been adjusted to match the correct value of 12.5%.
Area loot keybinds are no longer active while the chatbox is in active focus.
Livestreams
J-Mod Livestream
Thursday, April 22nd | 16:00 Game Time |†RuneScape Mobile Update
Charge up your devices, our J-Mods are discussing all things RuneScape Mobile ahead of our release later this year!
Tap, swipe or click your way over to our Twitch channel, here.
Featured Community Stream
This Saturday, April 24th, GossipCurl is holding a very special edition of her 'Meet the Streamer' livestream, featuring interviews with not just one, but six beloved streamers from across the RuneScape Twitch-sphere! Join her alongside EvilLucario, Jaxxys_TV, Omid, Cutiepie, KashSTack and Fawnn.
This extended episode is running from 15:00 to 19:00 EST. Rumour has it there might even be a surprise J-Mod appearance...
Watch GossipCurl's stream here. We'll see you there!
Player Gallery Competition - Rex Matriarchs
What is it?
The Player Gallery is one of our favourite ways to celebrate our love for the amazing content created by our talented community. The idea is simple: create a piece of art featuring the amazing experiences you have in Gielinor, and you'll get the chance to win an awesome reward!
For this competition, we have one of these very limited-edition King Black Dragon brick-building sets for the winner!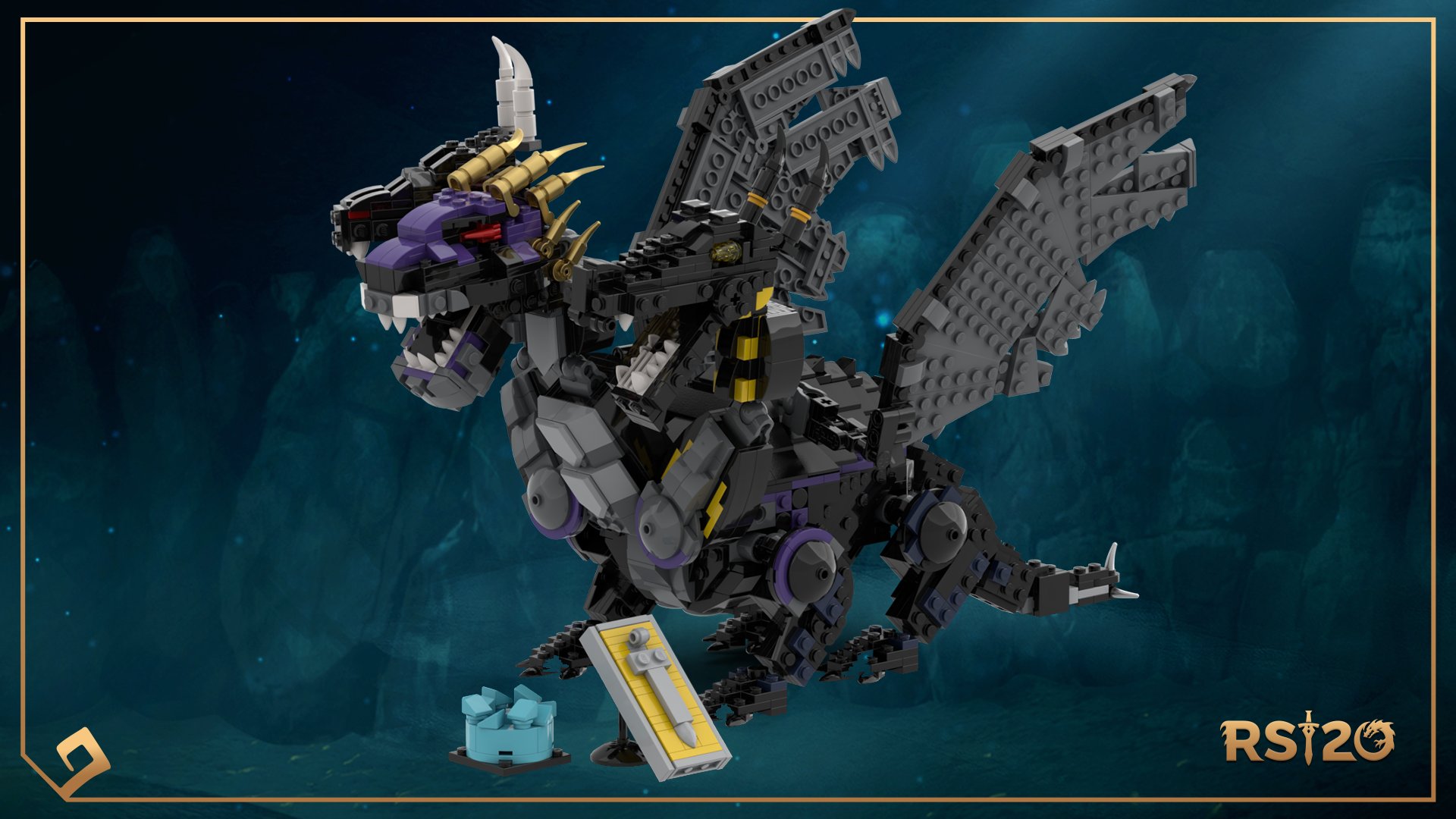 1st & 2nd place - 1 King Black Dragon brick-building set
3rd to 5th place - 3 Bonds
Honorary Mentions - 1 Bond
How to Enter
Entering is simple - just let your inner muse take charge and create a piece of art related to the Rex Matriarchs update. Painting, drawing, music recording, 3D printed figurine, 10-feet tall mural... it can be anything, as long as it can be called 'art'!
To submit your artwork, simply share it on social using #RSPlayerGallery or send us an email (competitions@jagex.com) including your entry and your RSN.
You can submit your entries from now until Sunday, May 9th 2021, at 23:59 GMT. We will then sort the entries, choose our favourites, and announce the winners on Monday, May 17th in the game update news post.
Have fun, and may the best artists win!
Creative Corner
Awesome Art
How cute! Artist and streamer Agita Plum Play has managed to fit all our favourite Skilling pets into one adorable picture. How many do you recognise?
Scaper's Screenshots
By BlueFoxx2021
By meteor
By Jazz X
Community Corner
Pink Skirts Event
This week's Pink Skirts event is a Gregorovic boss mass, hosted by Philly PD and Sharna. Make your way to the Sliske Lobby in the Heart of Gielinor on World 98 on Thursday, April 22nd from 20:30 - 21:30 to join the battle.
For more information on this and other Pink Skirts events, check out their official page!
---
The RuneScape Team