So, you weren't at RuneFest, eh? That's OK. Here's a summary of all the TREMENDOUSLY EXCITING ANNOUNCEMENTS made at the show!
Archaeology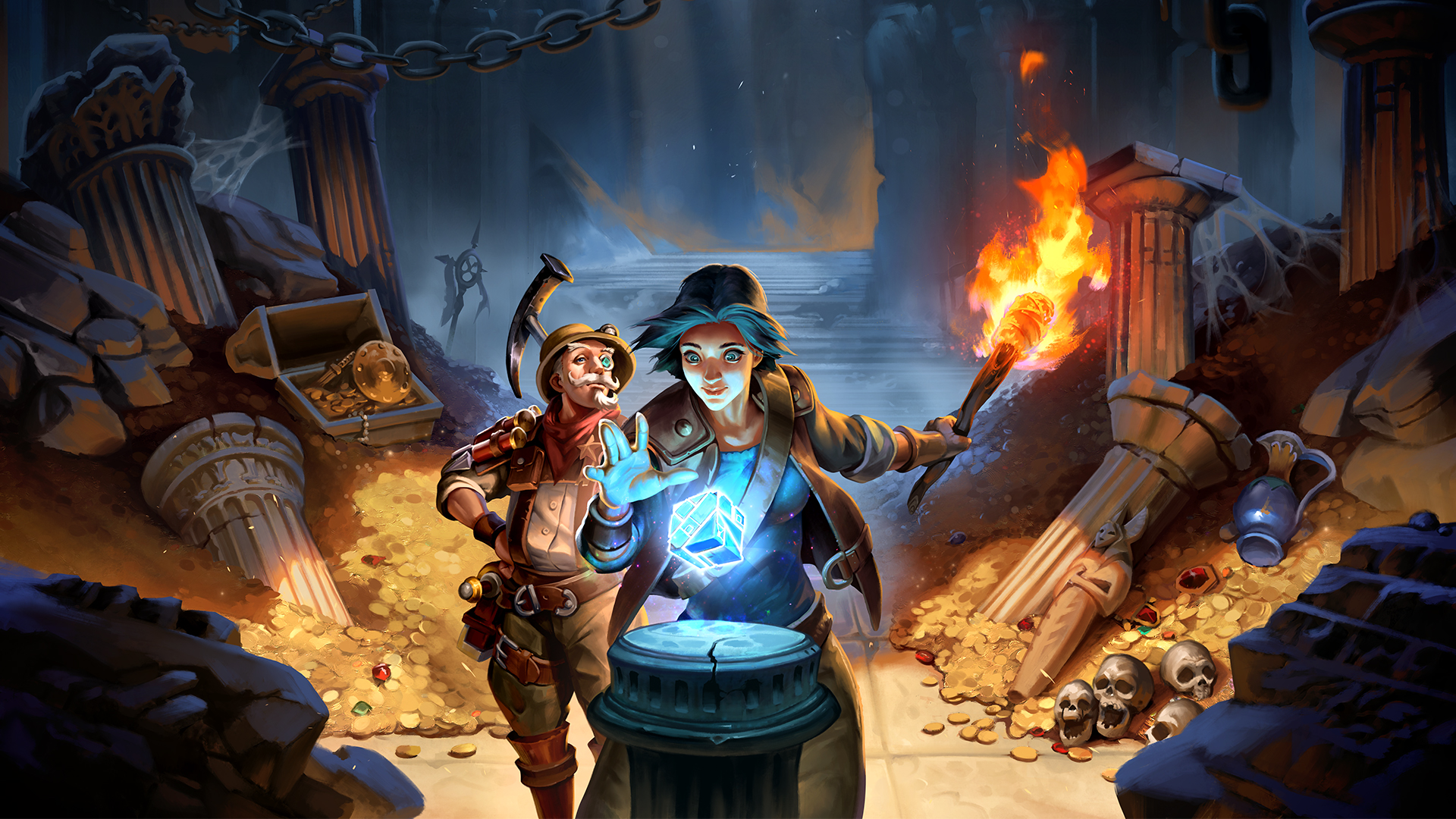 We're so relieved to finally lift the lid on something that none of you saw coming. Right? RIGHT? Ok, perhaps some (all?) of you saw it coming. But Archaeology is still hugely impressive!
Archaeology is of course a new skill, but in truth it's actually so much more than just that. On one hand, it's a gathering skill, much like woodcutting or fishing. On the other hand, it's a manufacturing skill like Smithing or Fletching, putting these artefacts back together to create real treasures.
It's also five new areas including the depths below Al Kharid, the far reaches of Morytania, underneath the Wilderness and more.
Plus, Archaeology paves the way for a bounty of brand new rewards. Unearth artefacts that unlock Ancient Summoning, allowing players to draw upon the powers of a range of demonic Slayer creatures. The powerful Ancient Gizmo will up your Invention game, enabling previously unknown and powerful perk combinations. The XP Capacitor will provide speedy augment levelling, while the Kinetic Dynamo provides another method for creating Divine Charges.
The real jewels in the crown of Archaeology, however, are Relics. Powerful items from RuneScape's history have been rediscovered and it's up to you to find and harness their powers. Doing so will earn permanent, powerful, passive effects which are always active.
Archaeology is not an elite skill. It is a skill that everyone can play as soon as it drops, and we can reveal Archaeology will be going up to 120 on launch.
You will be playing Archaeology and everything that comes with it in January 2020. Read more about Archaeology in this dedicated reveal post.
The Ranch Out of Time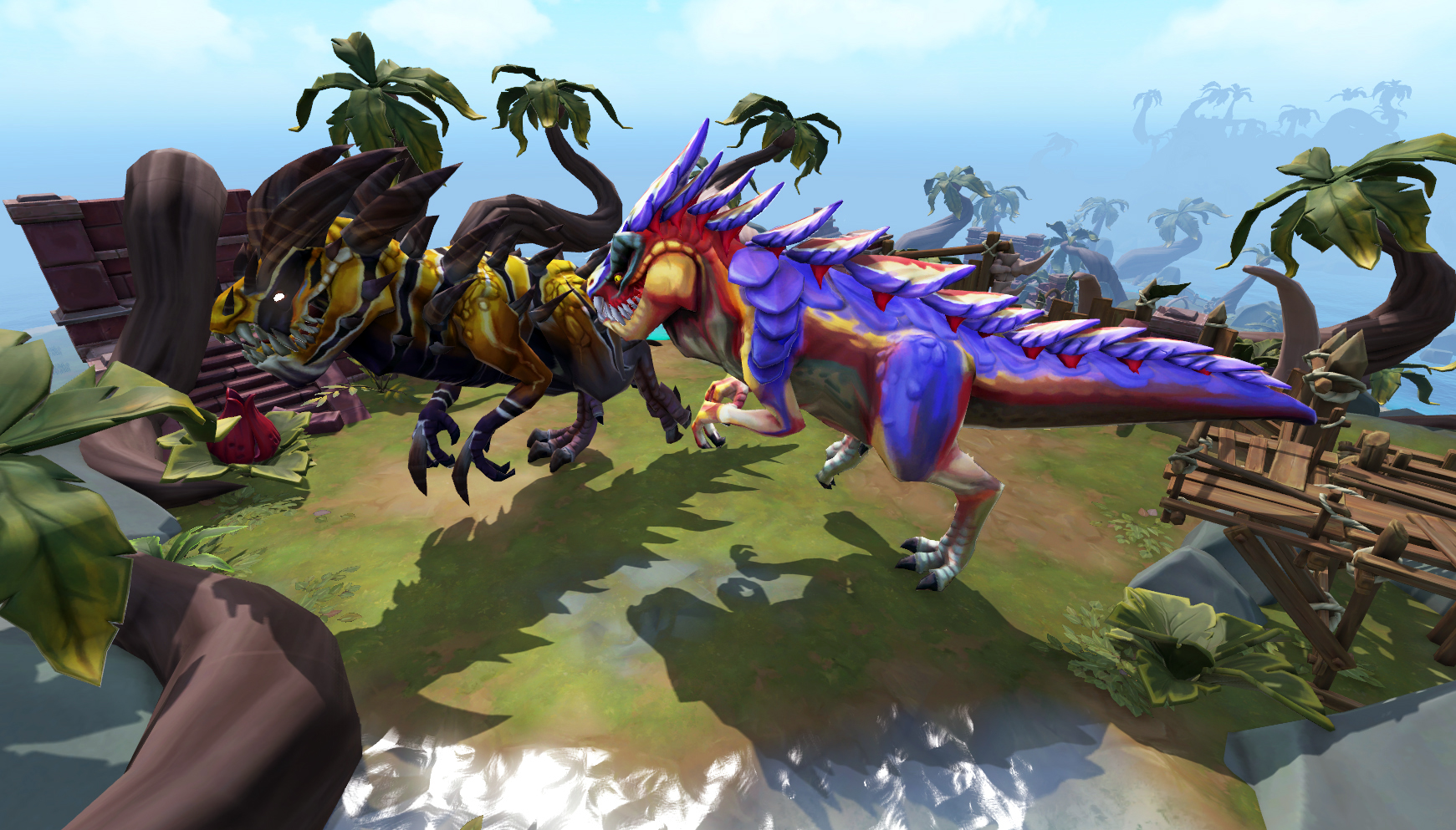 Granny Potterington may boast the appearance of a mild-mannered (albeit slightly unhinged) grandparent, but underneath she has fierce commercial aspirations. So it's time to spread her farming prowess to new pastures. And Anachronia, The Land Out of Time, seems like the perfect place to set up a new Player Owned Farm.
With all this prehistoric space to play with on a brand new island, Granny has set up FIVE new pens (two large, one medium, one small and one carefully reinforced breeding pen). But with this being Anachronia, the chances are that sheep and cows wouldn't last very long. Instead, Granny is focusing her attentions on raising GREAT BIG REPTILES!
There's a whopping 14 entirely new scaly species to raise on the farm that are so cute you'll barely remember that they'll happily disembowel you and eat your flesh.
The Ranch Out of Time will be setting up shop in November. You can read more about The Ranch Out of Time here.
Farming & Herblore to 120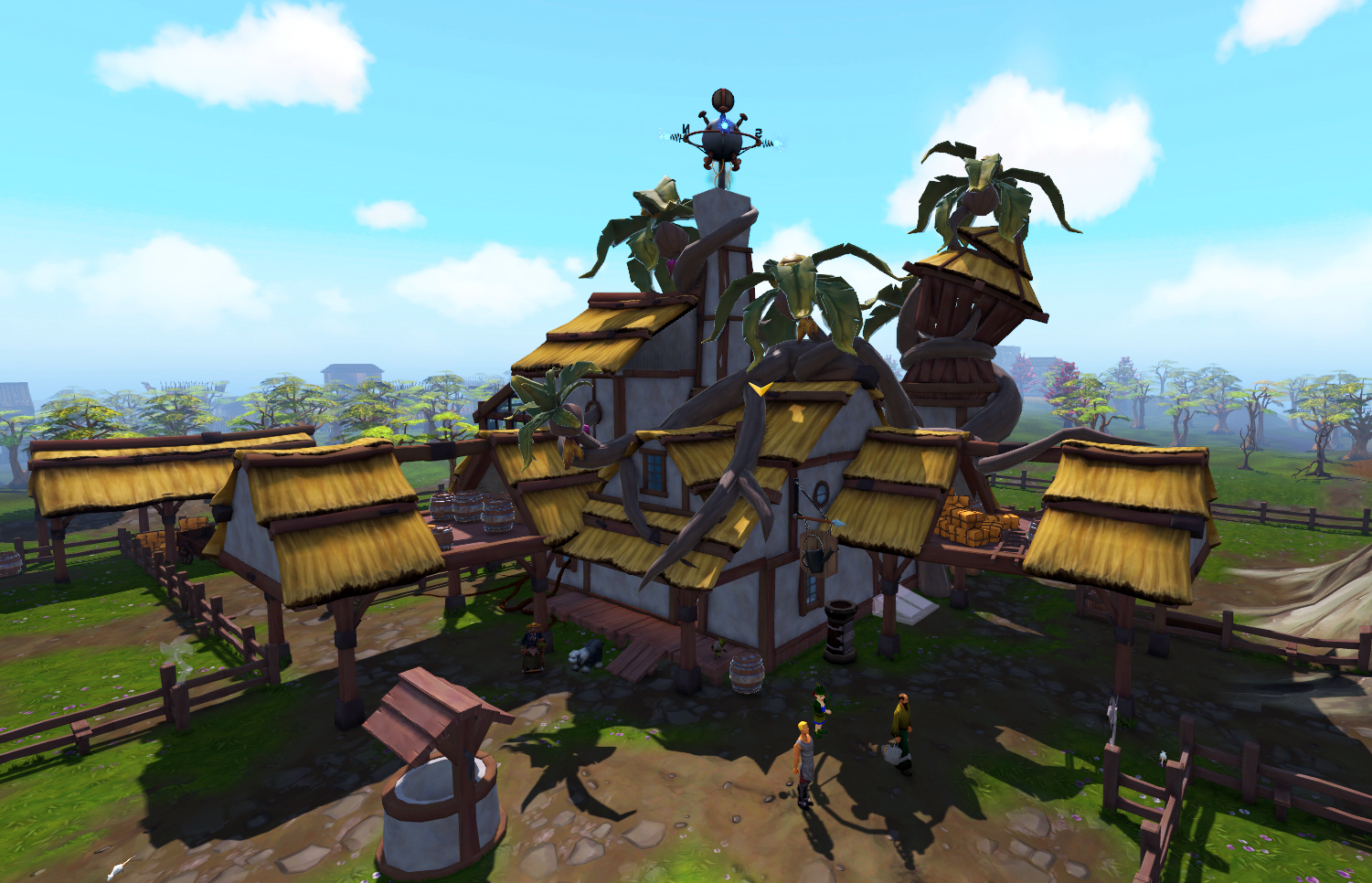 A number of criteria must be met before we are comfortable extending a skill to level 120:
It must have actual content at every level (no empty gaps)
It must have worthwhile goals (unlockable content that's worth shooting for)
It must have quicker training methods (to make 120 less of a grind)
And there must be a variety of training methods (instead of 1 monotonous OP method)
There must also be generous cool-downs for (trim) comp/max players
And with additions coming to Farming and Herblore, we're confident that both will very much fit the bill.
In Farming you'll also be able to grow 11 new kinds of produce, including dragonfruit, avocado, stinkshrooms, and guarana. At 119 Farming, you'll unlock the most elusive plant of all: the Money Tree! And back at Manor Farm, a group of noob farmers need your help to supply them with the produce they'll need to get their own farms started. The more requests you fulfil, the greater your reputation will grow! And hey, perhaps the new Remote Farming Machine will help you on your way?
As for Herblore, you'll be spending those extra 21 levels mixing up all manner of magical concoctions. Using the primal extract found in Anachronian plantlife, you'll also have the opportunity to craft freeze bombs, poison bombs, vulnerability bombs... the possibilities are endless!
Both of the 120s will be arriving alongside The Ranch Out of Time in November. You can read more about Farming and Herblore here.
RuneScape Mobile Early Access
If you were part of the RuneScape Mobile Members' Beta, you will know that we launched a fantastic new build for mobile last month. And, if you weren't part of the Members' Beta, good news – later this year any RuneScape member with an Android phone will be able to play enjoy the world of Gielinor in its entirety while on the move. That's right, RuneScape Mobile Early Access will be coming this year, and every member who takes part will be rewarded with some exciting new loot that cannot be found anywhere else. On iOS? Stay tuned for your chance to play later next year.
Expect lots more info on RuneScape Mobile Early Access in the coming weeks.
And there's more!
We're also pleased to offer a glimpse of what's on the way in the year ahead.
We've got a number of quests coming in 2020. We're currently able to confirm Desperate Measures, featuring Anachronia and Kerapac, that will pick up the storyline that began with Desperate Time and The Land Out of Time. The new City of Senntisten quest, meanwhile, will finally answer the question "what would an 'of Senntisten' quest be like?". Also arriving in 2020 is Elder God Wars Dungeon, which is about to start development. We've got some great design ideas for it that we're sure you'll love.
As discussed on our recent livestream, we've already taken steps to ensure that we increase the number of game updates we release. We have a subteam dedicated to making quests regularly, and they're working on an Azzanadra quest. Meanwhile, a remaster subteam working on remasters to content you love are currently working on a remaster of Managing Miscellenia. The teams will begin their work in the coming months.
We also have a Game Jam kicking off on October 9th, where we will aim to make stuff you want throughout an intense two-week period.
Beyond that our new Core Experience team is working away on a host of improvements that will make your adventures in Gielinor that much more rewarding. Prototypes currently being examined (which may or may not make it into the live game) include a snazzier, faster loading intro screen, new rendering systems that lead to optimisations and visual enhancements, a canopy X-ray that makes densely built areas easier to navigate, big changes to the movement system and much, much more.
It's going to be an exciting year
While we're super proud of the content we've released this year, we know that we've got to do better in 2020. And that's exactly what we're going to do. Whether it's exciting new content for you to get stuck into or making the Gielinor you love even better, the future is bright for RuneScape – and we'd love it if you join us for the ride.
---
The RuneScape Team