Peter's gone and got himself into another sticky situation in Treasure Hunter this week! The slimes have escaped from his lab and started chowing down on everything in sight – including a fair few prizes from Alice's stash.
In Slay the Slime, your job is to fatten up the slime on Keys and Hearts of Ice, and then slice it open to reveal the prizes inside - like some kind of glutinous piñata.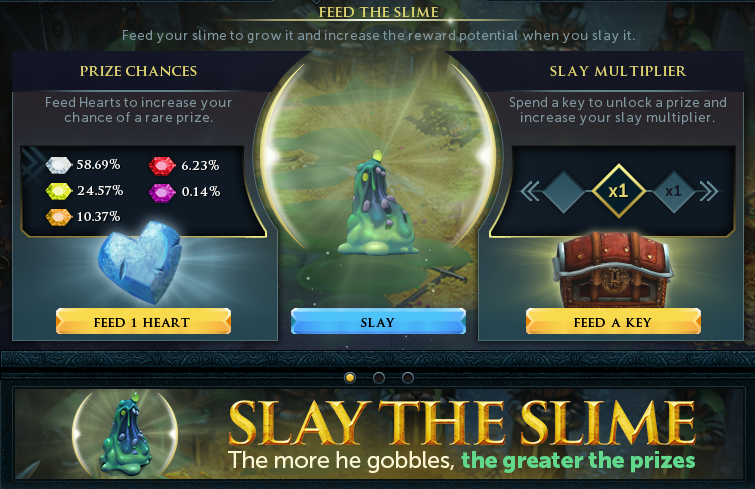 Feeding the slime Keys will add a multiplier to the prizes you receive, and feeding it Hearts of Ice will increase your chances of landing a rare prize.
As you know, we're always trying to find ways to make Treasure Hunter more fun and rewarding. Our goal with each iteration is to build on what you enjoy while improving elements like transparency and player control. Please let us know what you think about Slay the Slime on Twitter, Facebook, Reddit, Discord or over on our Forums. Every bit of feedback helps! 
Slay the Slime will run from 2nd April - 6th April.
---
- The RuneScape Team