We're continuing to experiment with Treasure Hunter this week with Diamond Dozen, a new kind of promotion where your choices are crystal-clear!
In Diamond Dozen, you'll pick your personal wish list from a wide selection of old Treasure Hunter favourites, including lamps, stars and protean resources.
Then you'll get to roll on the prizes you've selected and receive one of the rewards that you chose.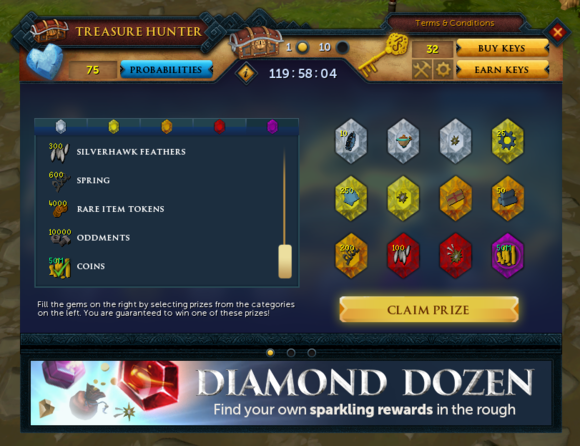 Like we said, we're still in the process of exploring ways to make Treasure Hunter more rewarding, and more fun, for everyone. Let us know what you think about Diamond Dozen on Twitter, Facebook, Reddit, Discord or over on our Forums. We look forward to your feedback!
Diamond Dozen will run from 12/03/20 - 16/03/20.
---
The RuneScape Team