Archaeology has been released on March 30th, a lot has happened since! Luckily, we've gathered all of the information you need to become an Archaeology expert in one place:
Archaeology Release News Posts &
An overview of all the important information shared when Archaeology Released
Video: Archaeology in 101 Seconds
Road to Archaeology Videos
The Road to Archaeology is a four-part video series where Dr Osbourne and our own in-house tour guide Timbo will talk you through all the most exciting parts of the skill, including an exclusive first look at all five dig sites.
Archaeology Journals
Back in winter, the Gielinor Gazette began tracking down pages from the journal of Professor Tony, the Guildmaster of the Archaeology Guild. If you'd like a sneak peek at the lore behind all five dig sites, then this is the place to be!
Archaeology Livestreams
Did you miss one of the livestreams? No worries! You can find them all here:
Archaeological Dig Sites
There are five dig sites to explore in Archaeology. Here's your handy-dandy guide to all of them:
Kharid-et
Location: Near Al-Kharid
At level 5 Archaeology, you'll unlock Kharid-et, where you'll work alongside the mysterious Dr Nabanik to investigate the ruins of a Zarosian fortress.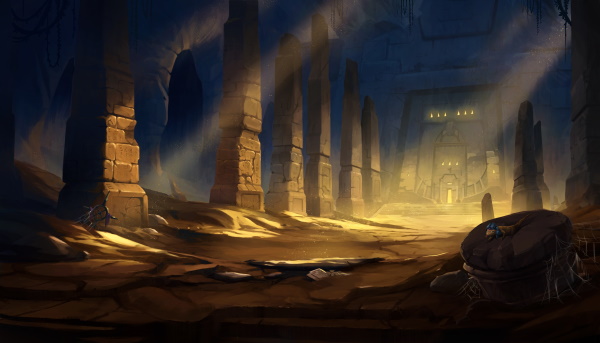 Infernal Source
Location: North of Varrock, near the Jolly Boar Inn.
At level 20, you'll start investigating the basement of the Jolly Boar Inn, where a Zamorakian cult once attempted to open a gate to Infernus. The manager looking after this digsite is Movario.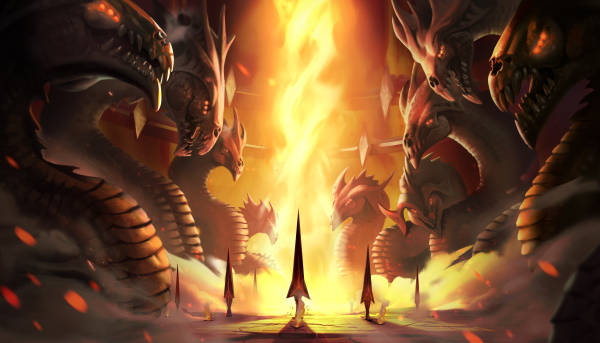 Everlight
Location: South east Morytania.
At level 42, you'll be asked to help Vanescula Drakan to shut down the Everlight, an ancient Icyene lighthouse that's started to glow again.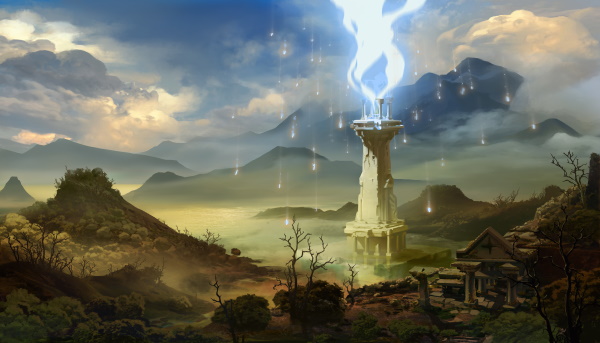 Stormguard Citadel
Location: Temple of Ikov, located north of East Ardougne and south of the Ranging Guild.
At level 70, you'll get to soar through the skies to reach Stormguard Citadel, a floating Armadylean laboratory. But you won't be alone - Gee'ka the golem master will be keeping a watchful eye on you.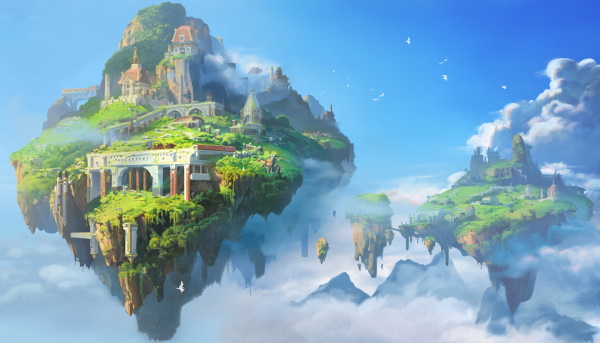 Warforge!
Location: West of Oo'glog
At level 76 you'll team up with an old friend to uncover the bloody history of the Warforge!, Bandos' long-lost training grounds.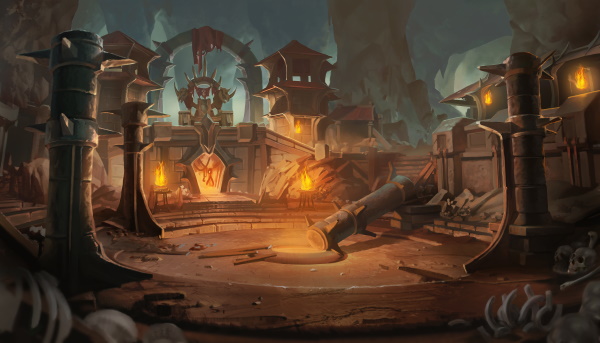 Excavation
The gathering portion of the skill is called Excavation. Using your trusty mattock, you'll dig in particular spots, indicated by the time sprites, and discover all kinds of fascinating objects! Alongside the precious artefacts that are your dusty bread and butter, you'll also find materials which can be used to restore them.
Excavation is dirty work, so it's no surprise that along with your finds you'll also end up with a heap load of soil in your inventory. Take this to the screening station back at the Archaeology Guild, and you'll get another roll on the loot table.
Restoration
Once you've got your artefact and your materials, you can start restoring them using benches. Yes, benches. Restoration will garner you the majority of your XP, and it's also the part of the skill where all that digging really pays off. After you've got a shiny, good-as-new artefact on your hands, you have several options.
Firstly, you can hand it to the Curator of Varrock Museum in exchange for Chronotes, which can in turn be spent on fabulous rewards at the Archaeology Guild Shop.
Alternatively, you can give your precious, lovingly restored artefact to a Collector, who will give you cold hard cash in exchange for your professional integrity. The upside of this is that completing a Collector's wishlist can reward you with relics that you won't find anywhere else. If you're something of a collector yourself, you can also just hold onto it, in case it comes in handy later.
Finally, you can choose to break down your artefacts back into their original components - or even just let them go completely.
Rewards
Relic Powers
Relics are one of the major rewards from Archaeology. These ancient items, once restored, can bestow a variety of incredible powers upon their user. You may have a maximum of three relic powers active at any one time.
To activate a relic, you'll need to make your way to the Monolith in the Archaeology Guild. Once there, you can pay a certain amount of Chronotes and expend some Relic Energy to kickstart the relic. After that, its effect will last until you choose to deactivate it again.
Ancient Summoning
After you've fully explored the Infernal Source dig site, you'll gain the ability to use Ancient Summoning to bind demons to your will. Along with a hefty amount of Archaeological knowledge and puzzle solving acumen, you'll also need 45 Summoning and Slayer to get started in this devilishly good training method.
Ancient Invention
Using blueprints found in the ruins of Stormguard Citadel, you'll get to revitalise a highly-specialised branch of the Invention skill. You'll get to use ancient gizmos, perks, and devices to enhance your abilities in every area of the game.
How to Prepare
If you're already anxious to dip your toes into the test pit, there are a few things you can do right now to prepare for Archaeology's launch next week. Without going into spoiler territory, we suggest stocking up on bars of ore (at least two of each type will be needed to forge mattocks).
Stocking up on porters can't hurt either, they will work with the new Archaeology skill and make your live a lot easier.
Archaeology Grace Period
For cape hunters, Archaeology will have a grace period for six months after release. This is what that means in terms of game mechanics:
Capes
Upon logging in on March 30th, you will lose:
Max Cape
Completionist Cape
Trimmed Completionist Cape
Gatherer's Cape
If you achieve 99 Archaeology during the six month grace period, you will get your Completionist and Trimmed Capes back, as well as the Max Cape for reaching 99. If you don't complete this requirement by the end of the grace period, you will have to reach 120 Archaeology to get your Completionist and Trimmed Capes.
You will not lose the Master Quest Cape.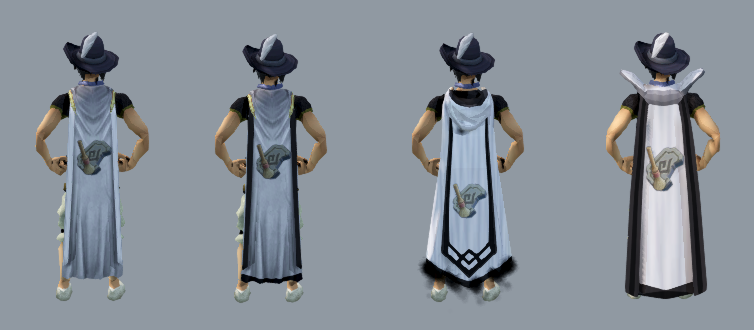 Boosts
Some boosts will be disabled during the grace period, to make the race for 99 and 120 Archaeology fair for everyone. You can see which boosts will and won't work below:
Boosts that work:
Skillchompas
Archaeology Elite Skilling Outfit (available through gameplay only)
Boosts that don't work:
Wisdom and Wise Auras
Refer a friend bonus
Clan avatar bonus
Experience lamps
Bonus XP
Incense sticks
Pulse cores and cinder cores
Other important information:
Archaeology daily challenges will provide a reduced amount of XP
Archaeology urns will not become available until after the grace period
You will receive an additional 50 bank spaces with the Archaeology Release
Archaeology World's Firsts
Here is an overview of all the Archaeology World's firsts:
| Worlds First | player name |
| --- | --- |
| First to 99 Archaeology | le me |
| First Ironman to 99 Archaeology | Aj |
| First Hardcore Ironman to 99 Archaeology | Voidscape |
| First to 120 Archaeology | |
| First to 200M XP | |
| First Archaeology pet | Big Yeti |
| First person to own Guildmaster Tony's mattock | Advin |
| First ironman to own Guildmaster Tony's mattock | Roon Doctor |
| First person to earch the Guildmaster Qualification | Roskat |
| MYSTERIES | |
| Secrets of the Monolith | Eldr Rune |
| Writings on the Walls | Roskat |
| KHARID-ET | |
| Breaking the seal | Zelph |
| Prison Break | Wolverine316 |
| Time Served | Destroy |
| The Cult of Orcus | le me |
| The Vault of Shadows | L33 |
| Decimation | le me |
| The Forgotten Prisoner | L33 |
| Shadow Fall | le me |
| INFERNAL SOURCE | |
| Eyes in Their Stars | Pubstomp |
| Contract Claws | Sliske |
| Embrace the Chaos | Rehvok |
| Dagon Bye | Sliske |
| EVERLIGHT | |
| Fallen Angels | Zilandra |
| Queen of the Icyene | Airut Bot |
| Fall and Rise | Omid |
| The Dour of Bable | iTrolledU |
| The Epic of Hebe | le me |
| Hallowed Be… | Roskat |
| The Everlight | Roskat |
| STORMGUARD | |
| Atonement | Maikeru |
| Leap of Faith | Maikeru |
| The Spy Who Loved Metal | Legacy of KG |
| Wing Out | iTrolledU |
| A Study in Aether | Maikeru |
| Howl's Floating Workshop | le me |
| WARFORGE! | |
| The First Commander | Legacy of KG |
| Out of the Crucible | le me |
| Forge War! | Exogor |
| Into the Forge | Exogor |
| You Have Chosen… | Veggie |
| Heart of the Forge | le me |
| SITE MASTERY ACHIEVEMENTS | |
| Kharid-et | le me |
| Infernal Source | L33 |
| Everlight | L33 |
| Stormguard | |
| Warforge! | |
Archaeology Assets
Fancy a nice Archaeology wallpaper, or just some cool images for your Youtube thumbnail? Well look no further!
---
The RuneScape Team